To manage your Visual Composer Website Builder licenses login to Visual Composer Account. There are following operations you can perform:
Activate Visual Composer Premium license (Premium Activation process);
Deactivate licenses;
Create Developers sub-licenses (if you purchased Developers License);
Overview websites where you use Visual Composer.
To access Visual Composer Account you will need to use your account credentials created upon registration or purchase of the Visual Composer Premium.
To deactivate your Visual Composer license (for example you used it in the development environment and moved your site to production) simply hover the license and select Deactivate.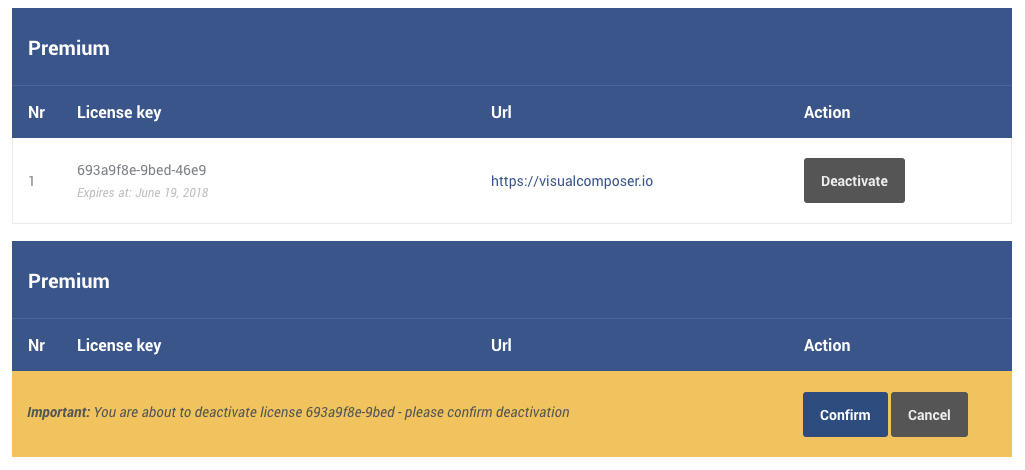 Note: All deactivated licenses can be instantly activated on another website. Simply start the activation process on the new website to use the license again.