The main asset of Visual Composer Website Builder is the elements. All your layouts will consist of 2 types of elements:
Structure elements (row, column, section);
Content elements.
Structure elements define the structure of your content. Your layout consists of rows and columns. Every row contains one or more columns. You will need to use rows and columns to build the initial structure of your layout.
Every time you will add a row, Visual Composer will automatically add one or more columns to this row (depends on controls you use).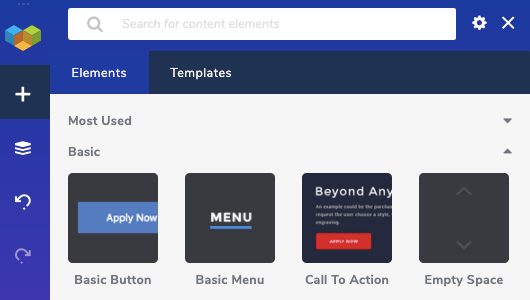 All other Content elements are regular elements (ex. text block, button, image). These elements can be placed within a column - fill empty column spots.
All Content elements (including rows and columns) can be adjusted with the help of parameters that are unique to the particular type of content element (there are also common parameters available for content elements).
In addition, Premium version subscribers have access to dynamic content features. Dynamic content allows replacing static content of elements with dynamic content from WordPress default and custom fields.