Content elements are regular content blocks (ex. text block, button, icon) that can be added to your layout to form actual content. You can access the content element via the Add Content window in the Navigation bar.
Content elements can be inserted into columns only and can be re-arranged across your layout at any time via drag and drop.
Visual Composer comes with a set of content elements. Right after plugin installation, you can use the powerful yet limited Free version of the plugin. To unlock more content elements and get unlimited access to the Visual Composer Hub, you will need to have an activated Premium license.
Important: You can remove downloaded content elements via the Add Content window. Only elements not-in-use can be deleted. You can always re-download deleted elements from the Visual Composer Hub.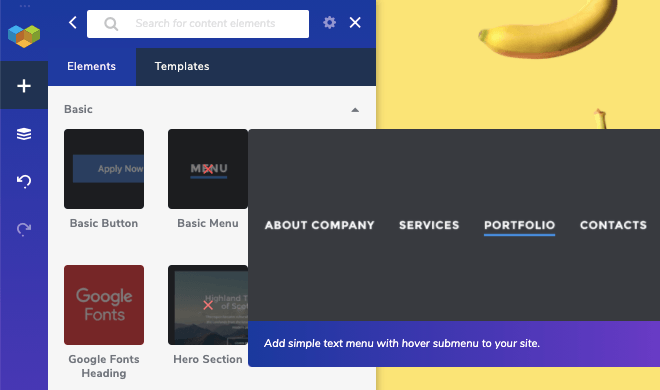 To overview the option to remove content elements, click on the gear icon located near the search bar of the Add Content window.