Visual Composer Element Lock is a helpful tool if your website is managed by many people.
In this case, you may be familiar with WordPress user roles (to overview, go to the Users section in your WordPress Admin). User roles define specific actions that each user is permitted to do within one's website.
Visual Composer Role Manager addon comes with an element lock option. This option will help you to control both editor functionality and content for your WordPress site user roles.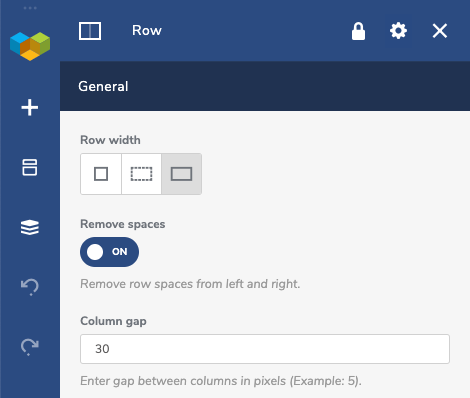 The element lock option allows users with the administrator role to restrict element editing options for non-Administrator roles.
Option to lock elements is available for Visual Composer Premium users with the Administrator role and Role Manager addon installed.
How to lock elements:
Navigate to the Visual Composer Hub addons section;
Find and download a Role Manager addon;
Add and style content element;
Click on the Edit option in the dropdown menu of the element controls;
Note: You can also access the element Edit Window via Tree View mode.
Click on a lock icon at the top of the element Edit window to lock the current element.
Editing options can be locked for a particular content element, row, or entire section.
It is also possible to lock all elements within your page straight from the Fronted editor:
Find the settings icon in your Navigation bar;
Choose the Element Lock option;
Click on the Lock All Elements button.