Always wanted a fancy heading on your WordPress site? We know that good typography can make a huge difference. This is why adding Google Fonts headings on your site with Visual Composer is made easy.
With Visual Composer, you can add Google Fonts anywhere on your site with a few simple steps:
Download the Google Fonts element from Visual Composer Hub;
Add Google Fonts element in your layout;
Select the font-family from the drop-down menu and adjust other typography parameters (ex. style, size, letter spacing, etc.).

You can also add Google Fonts when using the TinyMCE editor in elements like the text block. In the TinyMCE editor, you can search for a specific font or browse through the previews to find the right one.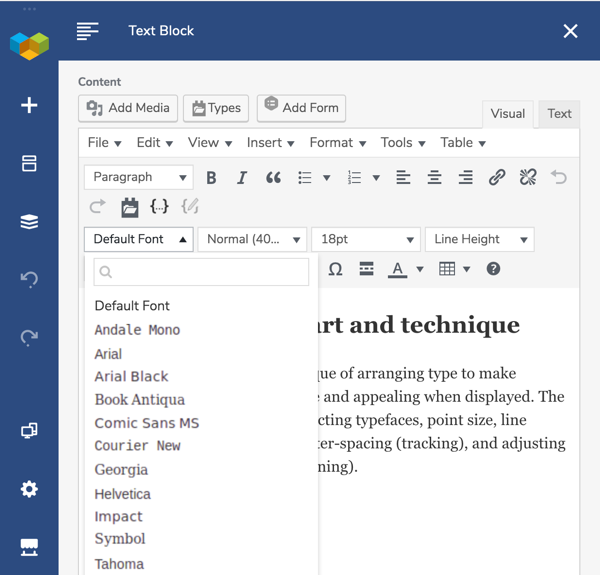 Visual Composer offers you 800+ Google Fonts (a full library) for you to choose from. So, even for the most demanding typography experts, there will be something for you as well.