Visual Composer helps to align your WordPress site with social media.
Visual Composer Hub offers download of social media elements for
Sharing your site content on social media;
Sharing social media content on your site.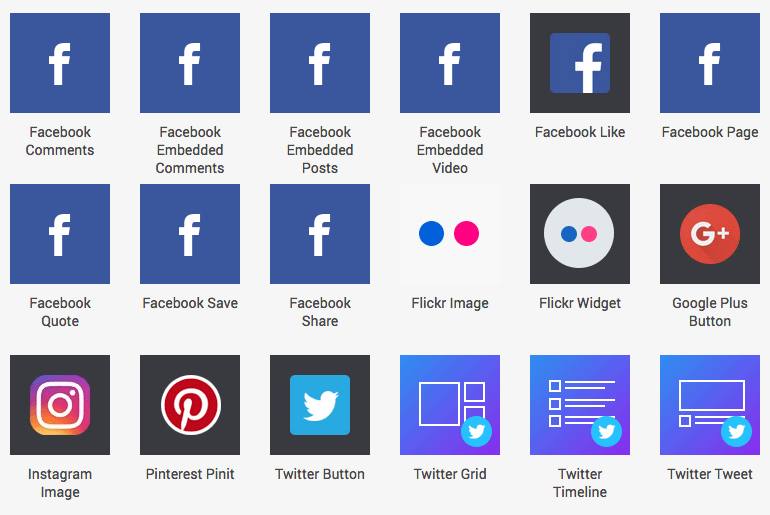 Social Icons
Every article you have on your site can become a next social media buzz. You just need right tools to deliver it. Social icons allow your site visitors to easily share your content on social media. At the moment, Visual Composer offers following social media buttons:
Facebook Like;
Facebook Share;
Facebook Save;
Google Plus;
Pinterest PinIt;
Twitter TweetMe.
Social Widgets
To integrate social media content on your site, Visual Composer offers a bunch of social media widgets for various purposes:
Facebook Comments;
Facebook Embedded Comments;
Facebook Embedded Posts;
Facebook Embedded Video;
Facebook Page;
Facebook Quote;
Flickr Embedded Image;
Instagram Embedded Image;
Twitter Grid;
Twitter Timeline;
Twitter Tweet.