Visual Composer allows you to add a box shadow effect to your rows, columns, and sections. The box shadow can help you to emphasize the importance of certain content blocks or simply improve overall site design.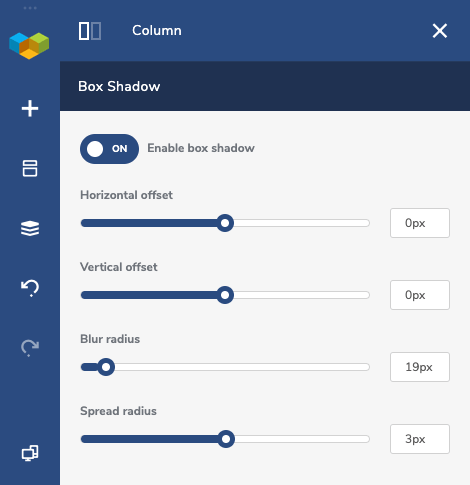 The box shadow controls are available under Design Options and can be activated with toggle control. There are following controls available to adjust box shadow:
Horizontal offset
Vertical offset
Blur radius
Spread radius
Color (make sure to adjust the opacity to get transparent shadow).