Sometimes you want to make some global change on the pages without having to manually edit the individual ones. The Global templates feature is a solution to this problem.
Install Global Templates
To install global templates add-on:
Make sure to have Visual Composer Premium subscription activated;
Open Visual Composer Hub;
Navigate to Add-ons section;
Download Global Templates add-on.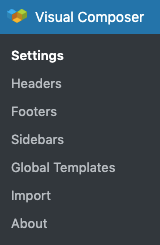 As you download the add-on, you will see a new section in your WordPress Admin Dashboard under the Visual Composer menu.
In addition to that, you will also have a new element in your Add Element window - Global Template.
Create/Edit Global Template
Global Templates add-on will convert all your existing templates into global templates and will store them in Visual Composer - Global Templates section (in your WordPress Admin Panel). Here, you can create new templates or edit existing ones.
To add Global Template to your page:
Open Add Element window;
Add Global Template element;
Select the template you want to place from the drop-down menu.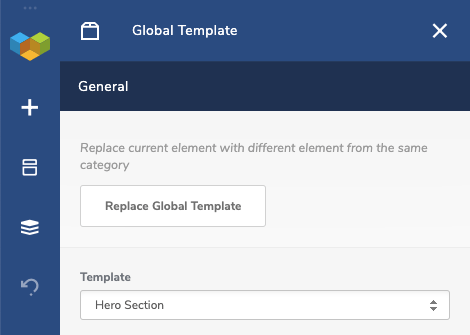 Now, any changes you will make to the chosen template will be automatically updated on all pages.
Note: If you don't want a template to be global, simply add templates via Add Template window.