Visual Composer Hub offers multiple button designs to use on your website. If you are running a WooCommerce store, you may want to use these buttons as an 'Add to Cart', but don't know how?
This is as simple as adding a button and setting up a custom link:
Download the button of your choice from the Visual Composer Hub;
Add the button to your canvas and open element edit window;
Click on 'Select URL';
In the popup screen, select Custom in the URL drop-down menu;
Enter 'Add to Cart' URL with appropriate product id (ex. /?add-to-cart=1404).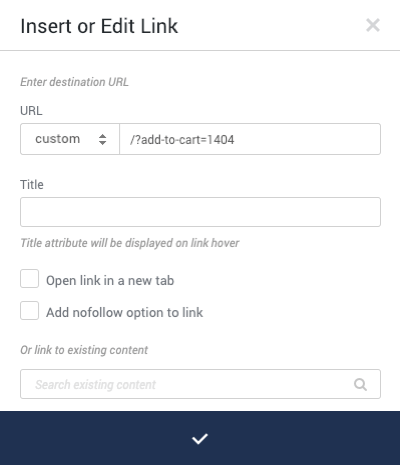 The button will now act as a regular 'Add to Cart' triggering product to be added to your shopping cart.