Do you have some changes to be made to your website while away? Usually, you will look for a desktop computer, but not with Visual Composer Website Builder. We offer you an interface tailored for mobile devices so you can manage your content via mobile phone or tablet.
Changing daily deal offer or uploading a new photo to your blog is a piece of cake. Visual Composer Mobile Edit offers all the features available to the desktop version but crafted to fit in your pocket.
Use double-click to open element edit window or open Tree View to access all the options in a mobile-friendly way.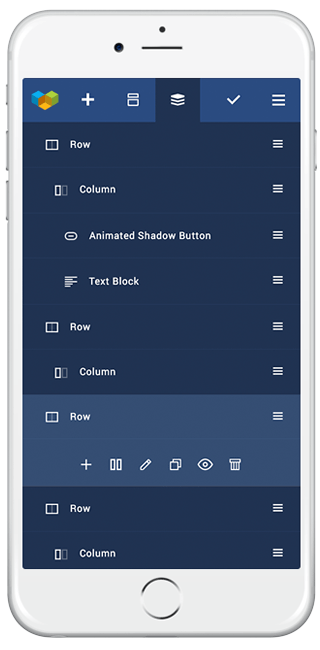 There are no special configurations or applications required, Visual Composer Website Builder recognizes your device and adapts to it automatically. We believe in responsive websites and tools.