Font Manager allows you to overwrite the default fonts of your WordPress theme, though making you less dependant on the theme settings. Visual Composer Font Manager allows you to select font families, weight, color, and other typography attributes for headings and paragraphs that will be used on your site.
Important: To use Font Manager, you will need to download the Font Manager add-on (available for all Premium users) from the Visual Composer Hub.
You can access the Font Manager settings from the Visual Composer Dashboard. To overwrite theme fonts, enable the Font Manager toggle.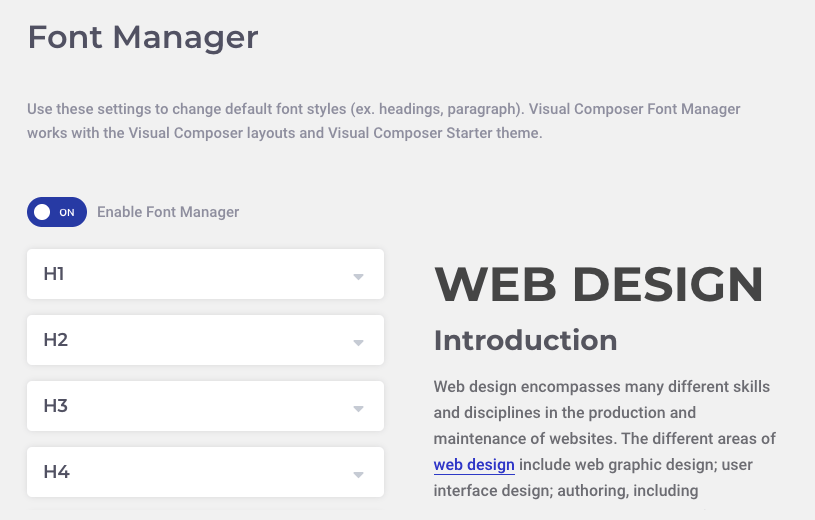 After activating Font Manager, you can change the style of your typography. Use the preview (located on the right) to see the changes. To apply new typography styles, don't forget to save changes.
Note: To keep your customizations safe, Font Manager will not overwrite custom heading elements containing Google Fonts (ex. Google Fonts, Countdown Timer).