Sometimes you need more than just an element or template - an extra functionality to extend the capabilities of the Visual Composer. Visual Composer Hub offers an addons section, where you can download exclusive extensions:
Font Manager
Global Template
Export/Import
Template Widget
Gutenberg Template Block
Dynamic Content
Maintenance Mode
Premium Icon Libraries
Premium Design Options
Theme Builder
Element Presets
Popup Builder
Role Manager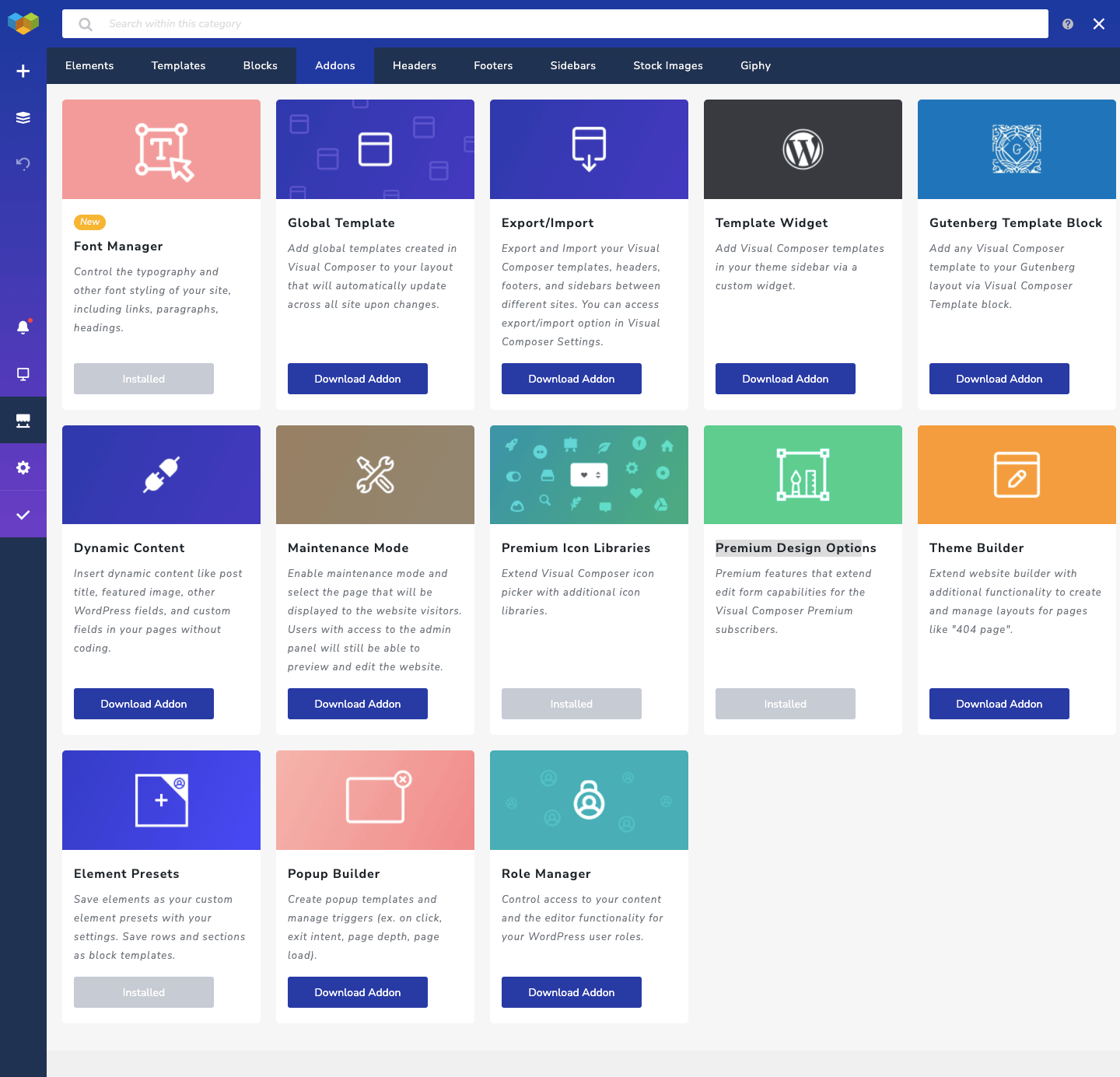 Addons are available for download only for Premium users after plugin activation.
Note: Theme Builder (Heater, Footer and Sidebar Editor functionality, etc.), Premium Icon Libraries, and Premium Design Options are auto-installed for premium users after plugin activation.
To get the Visual Composer add-ons:
Open Visual Composer Hub;
Navigate to addons section;
Select the addon you want to download;
The addon will be automatically downloaded and added to your Visual Composer element collection.
Note: If you had installed the addon, but it didn't appear in your element collection, reload the editor to fix it.
Visual Composer team will regularly update the addons section with new extensions to boost your productivity and site management options.