Block templates are section type templates available for Premium subscription owners in the Visual Composer Hub. Block templates allow you to build your WordPress site by adding section-size templates.
To access Block Templates, navigate to the Visual Composer Hub and open the Blocks section.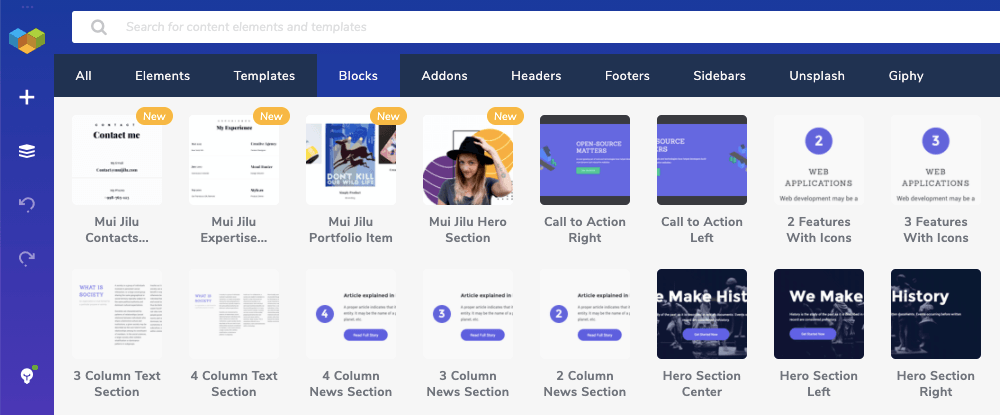 As you download the block templates, they will be automatically added and available under the Blocks tab. To add block templates, click the Add Content (plus) icon in the Navigation bar, hover over the Blocks tab, and select the downloaded template.
In addition, block templates can be manipulated just like regular page templates, meaning you can adjust them to your liking and purpose.