For the Premium subscription, Visual Composer Hub offers GIPHY integration right in the WordPress Frontend editor.
Within seconds, you can find the right GIF animation from the GIPHY library. Download it to your WordPress Media Library and add it to your site using the GIPHY content element.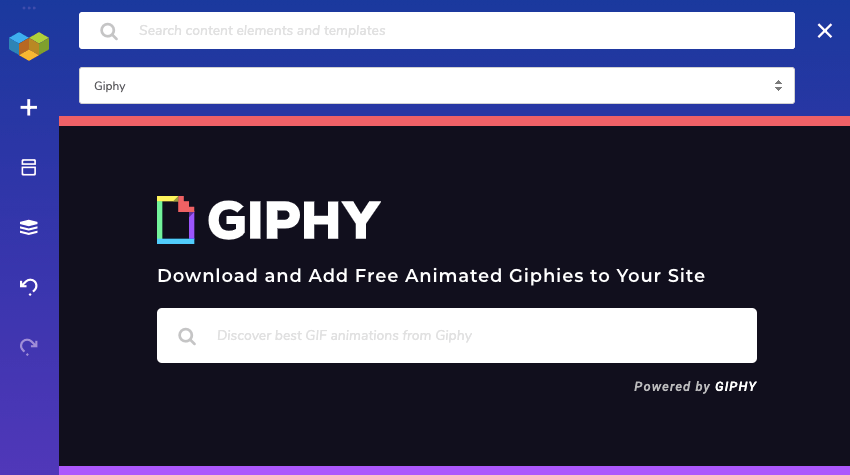 To access the GIPHY library and download GIF animations through the Visual Composer Hub:
Open Visual Composer Hub;
Navigate to GIPHY tab;
Search for the GIF animation you want to use;
Click on the GIF and choose the preferred size;
The gif will be added to the Media Library.
Note: You can also access the GIPHY library via Media Library when opening from the GIPHY content element.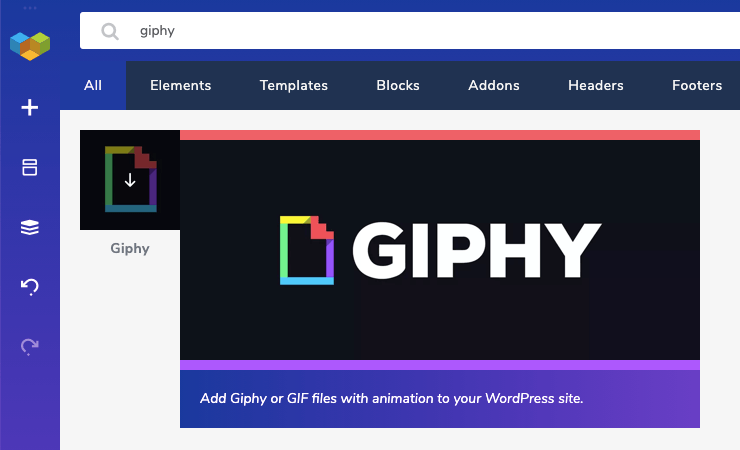 To add GIF animation to your page:
Download GIPHY or Gif Animation content elements from the Visual Composer Hub;
Add element to your page or post;
Select the GIF you want to add from the Media Library.