The hidden gem of Design Options is responsive controls that allow you to apply different Design Options for different types of devices.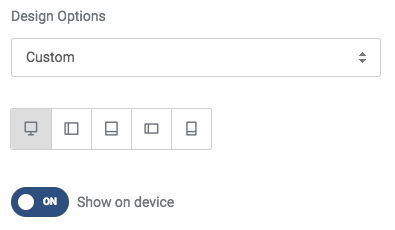 By default, Design Options will be applied to all device types. To edit, in Design Options drop-down select Custom to display device type menu. Now you will be able to set different Design Options values for different types. It is also possible to hide an element on a specific device type by using Show on device toggle option.
Few examples when and how to use responsive Design Options:
To disable the parallax effect on mobile devices;
To set different margin property for desktop and mobile;
To set different background images on desktop and mobile.