When you create a new page, Visual Composer Website Builder automatically opens Blank Page Wizard to assist you.
In Blank Page Wizard you have the option to select one of the predefined Visual Composer layouts or use theme default layout:
Blank page;
Header, content, and footer;
Header, content with right sidebar, and footer;
Header, content with left sidebar, and footer;
Theme default (defined by your WordPress theme).
Once you select the layout, choose either you can to start designing by adding an element or template. You can also download more elements and templates from the Visual Composer Hub.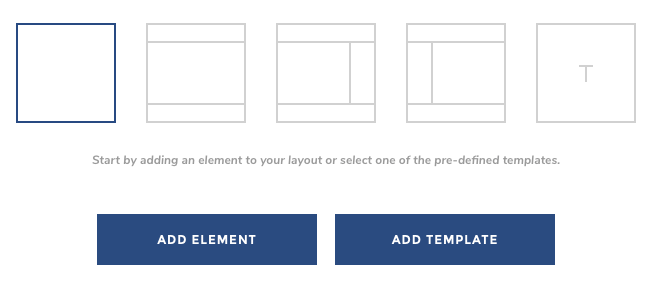 For all layouts of the Visual Composer, you can select layout option to be either boxed or stretched (full width) via Frontend Editor Settings.
Once you know your layout preferences, click either to add an element or start with the template.
Note: You can change your page layout any time in Page Settings.