1. Create Layouts Easily
Take full control over your website with our drag and drop editor with no learning curve. Adding rows, columns, duplicating and formatting elements is designed to be as easy as possible.
2. Build With Premium Elements
Access hundreds of premium-quality content elements tailored for various purposes from our Visual Composer Hub. Adjust content and design options with smart and easy-to-use controls.
3. Do More with Powerful Add-ons
Font manager, global templates, dynamic content, migration and more. Enhance your editor with powerful addons and options.
No-code layout builder
Create unique layouts for pages, posts, custom post types, and archives from scratch, without adding custom code. Overwrite theme-defined design and assign your brand new layouts globally or on a page level.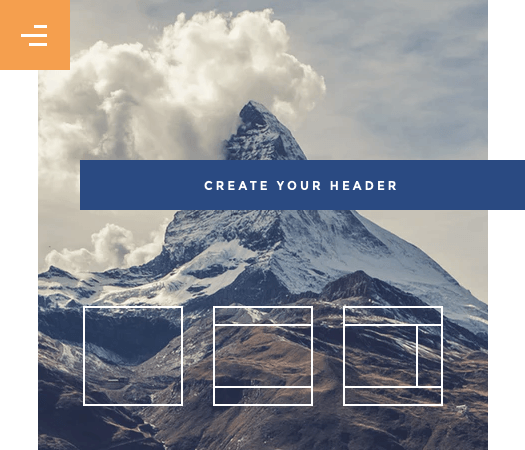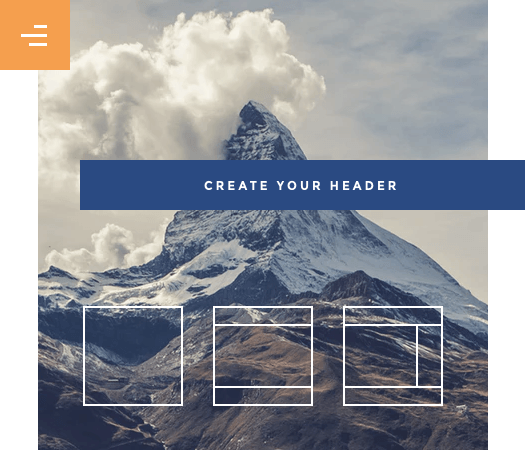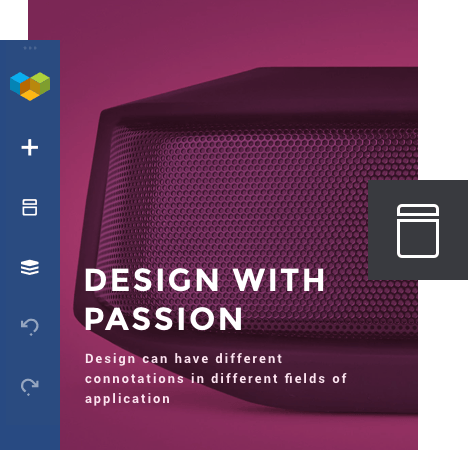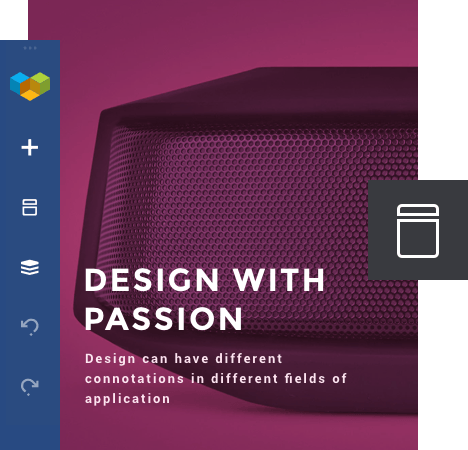 Build sites from blocks
Build your site with the help of sections. Choose from various blocks available at Visual Composer Hub and arrange them. Adjust the content of the blocks and publish your page faster.
Apply design effects
Take control over your layout with advanced Design Options. Choose from various background effects, like parallax, animations, and shape dividers. With Visual Composer, you can control even the smallest details of your design.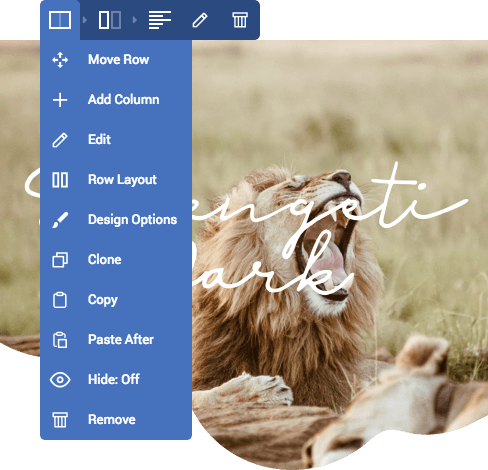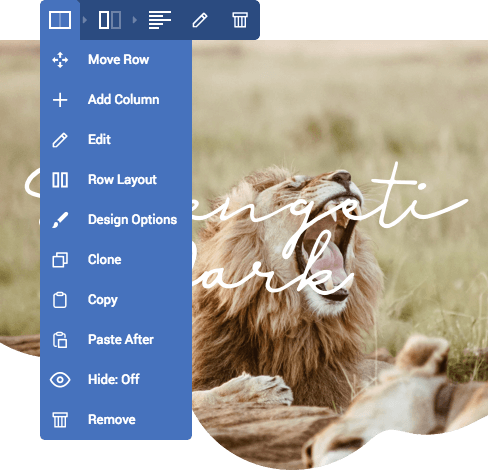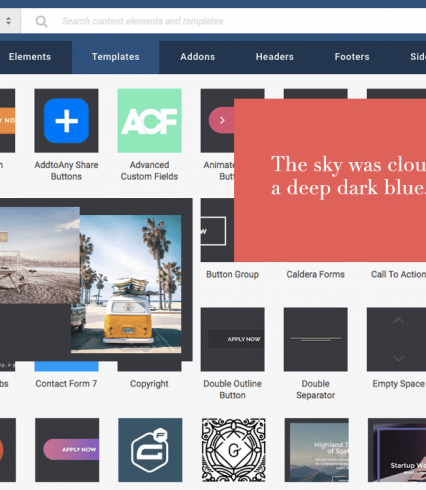 The Visual Composer Hub
Download free and premium content elements, templates, and extensions for your WordPress site from the online marketplace. Discover new content on a regular basis to build better sites.
Pop-up builder
Create design-rich popups with high-conversion rates. Capture leads, make site-wide notifications, or simply sell more. The popup builder is at your free service with any Premium subscription.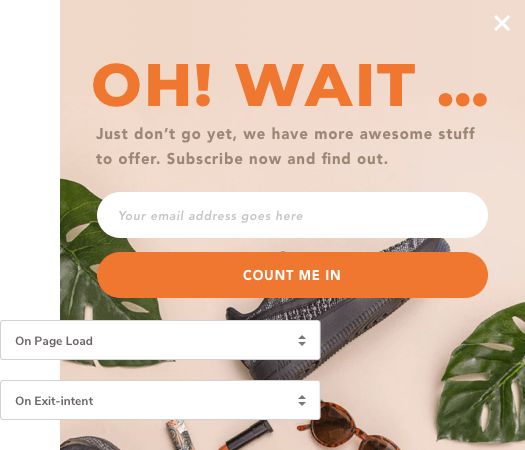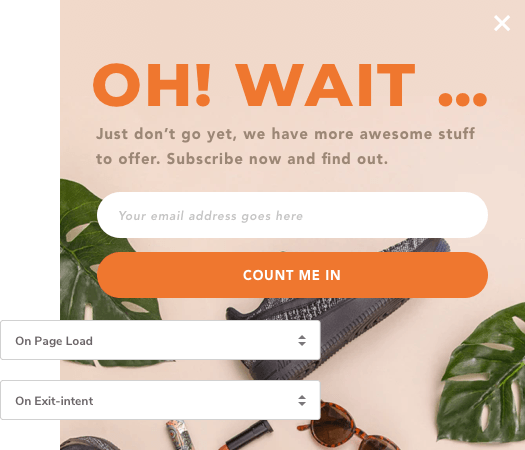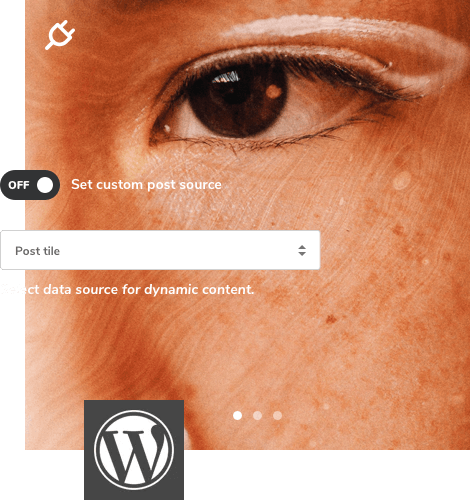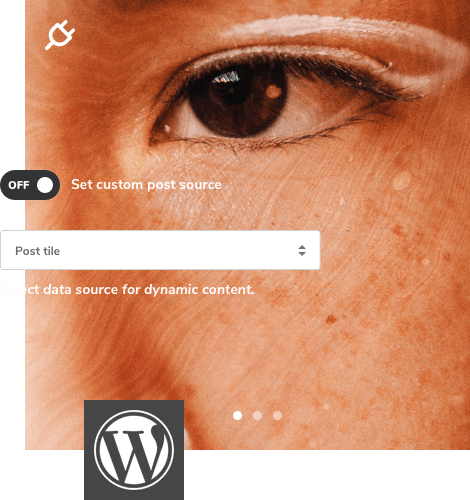 Dynamic content
Replace your static content with dynamic content from WordPress default and custom fields. Build dynamic templates for your posts, pages, and custom post types.
Visual Composer Insights
An in-built qualitative analysis at your fingertips. Visual Composer Insights provides you with valuable tips to improve your site performance, SEO ranking, and content quality on the go.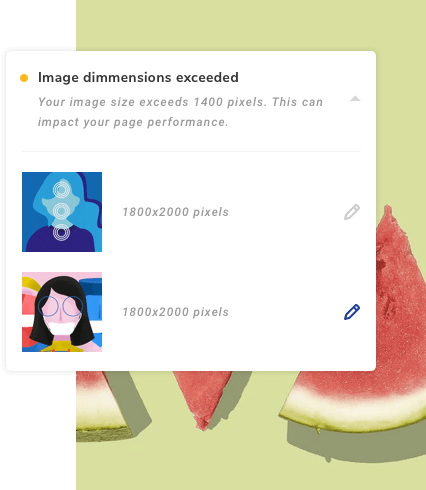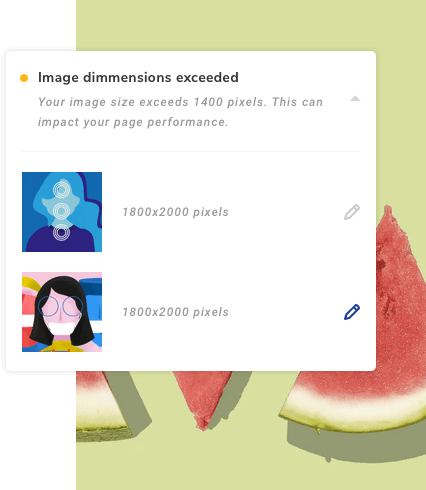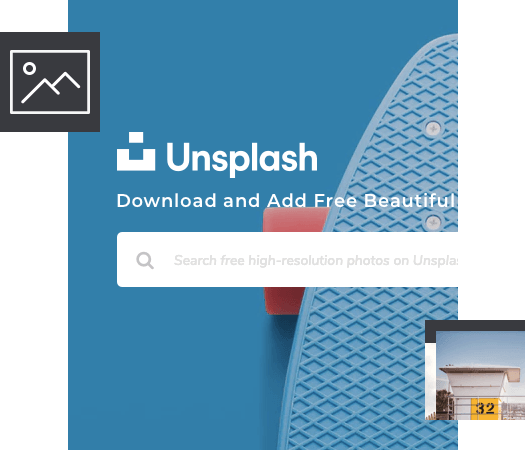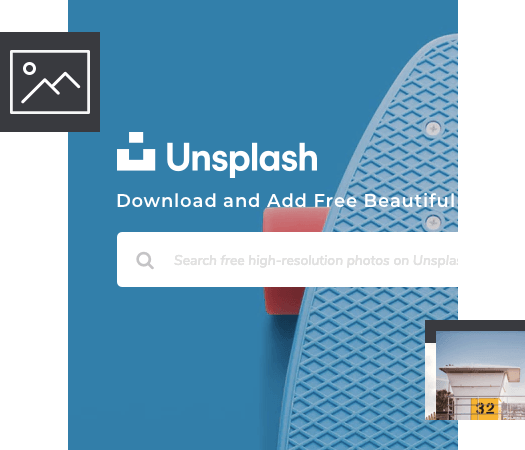 Unsplash stock images
Download free stock images from Unsplash directly to your WordPress Media Library. Visual Composer helps you to save time while searching for the images - discover high-quality images, select the size, and click download.
Build Woo Commerce store
Create online stores with custom product pages and manage your shop from anywhere. Add any Woo Commerce module with a single click and make your products stand out.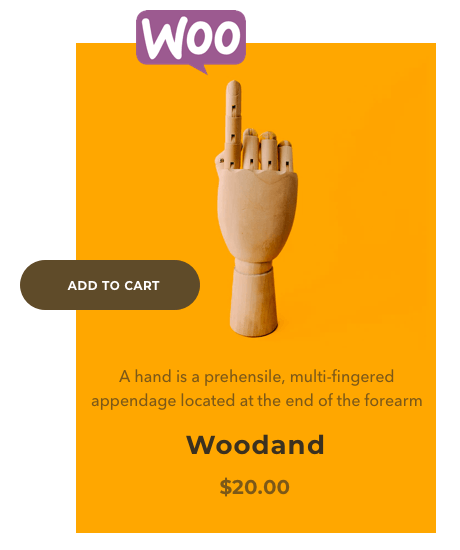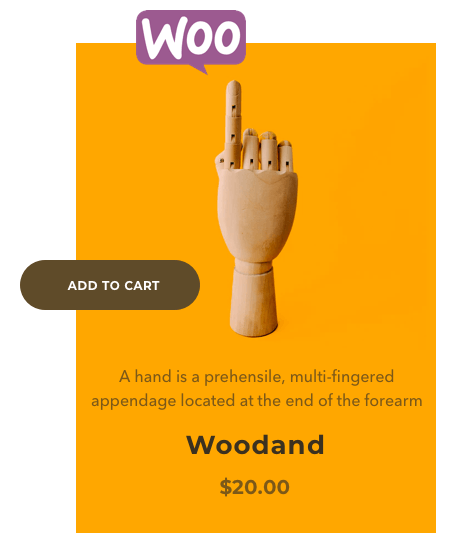 There Are More Premium Features and Integrations
Visual Composer Premium gives you 100+ features to build professional website for your business.
Social Widgets
Integrate social widgets in your WordPress site and allow sharing your content on social media to boost your sales.
Compatibility elements
Visual Composer is compatible with the most popular WordPress plugins by offering easy-to-use compatibility elements.
Global templates
Create global templates to manage your content from one place. Reduce the time you spend while working with similar content blocks of your site.
Export/Import templates
Export/Import your Visual Composer templates between your sites to go from development to production in minutes. Deliver your projects to customers faster.
Theme integration
Integrate Visual Composer Website Builder into your WordPress themes to give your customers an easy way to manage content. Don't spend time on custom builder development and boost your theme sales.
Archive editor
Design custom archive pages for your projects and make your archive pages look exactly the way you want it.
API
Create custom elements for your projects or start earning by developing add-ons for the Visual Composer Website Builder.
More parallax effects
Get more stunning parallax effects available exclusively for the Premium version subscribers and build award-winning sites.
More icon libraries
Get more various icon sets available exclusively for the Premium version subscribers.
Role manager
Secure your site against human errors with the Role Manager addon. Control what your clients can access.
What Experts Are Saying?
See how Visual Composer Premium has helped to change the way businesses build their websites.


"Visual Composer is a great plugin for beginners to start a website. It provides powerful features for website making in a simple manner. Website editing is made super simple with the real frontend drag and drop editor."
Editorial Staff, WPBeginner


"We have built more than 30 sites using your builder, winning more than a few awards for design and user experience"
Dario Di Lascio, Maddl Agency


"Visual Composer makes it extremely easy to build a site to a design specification within a short period of time, meaning we can lower our normal rates for smaller companies. Client feedback has been great mainly due to the ease of editing pages within Visual Composer."
Lewis Cornwell, Cornwell Media


"Beyond being easy to use, it's also packed with features that intermediate and advanced web developers will enjoy."
Brian Jackson, CMO at Kinsta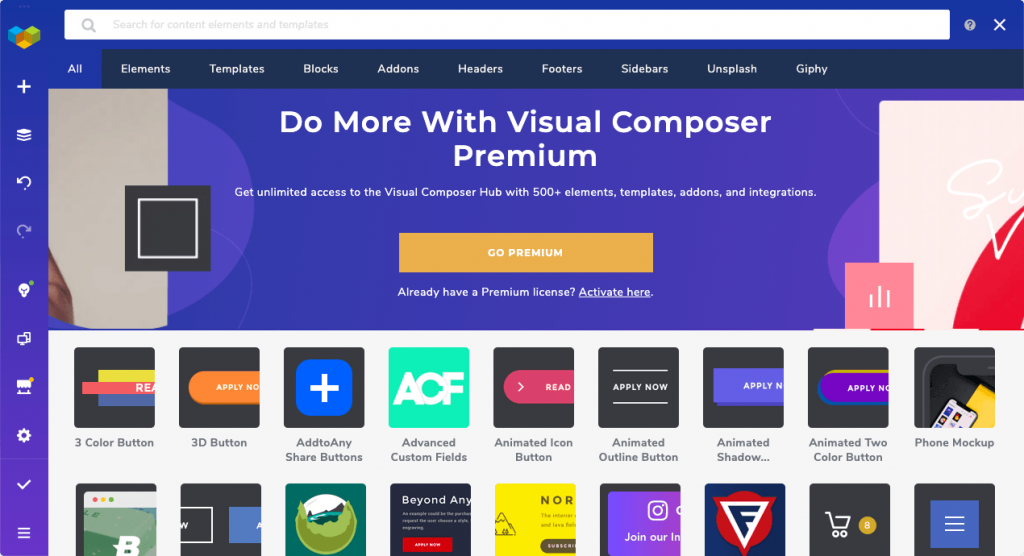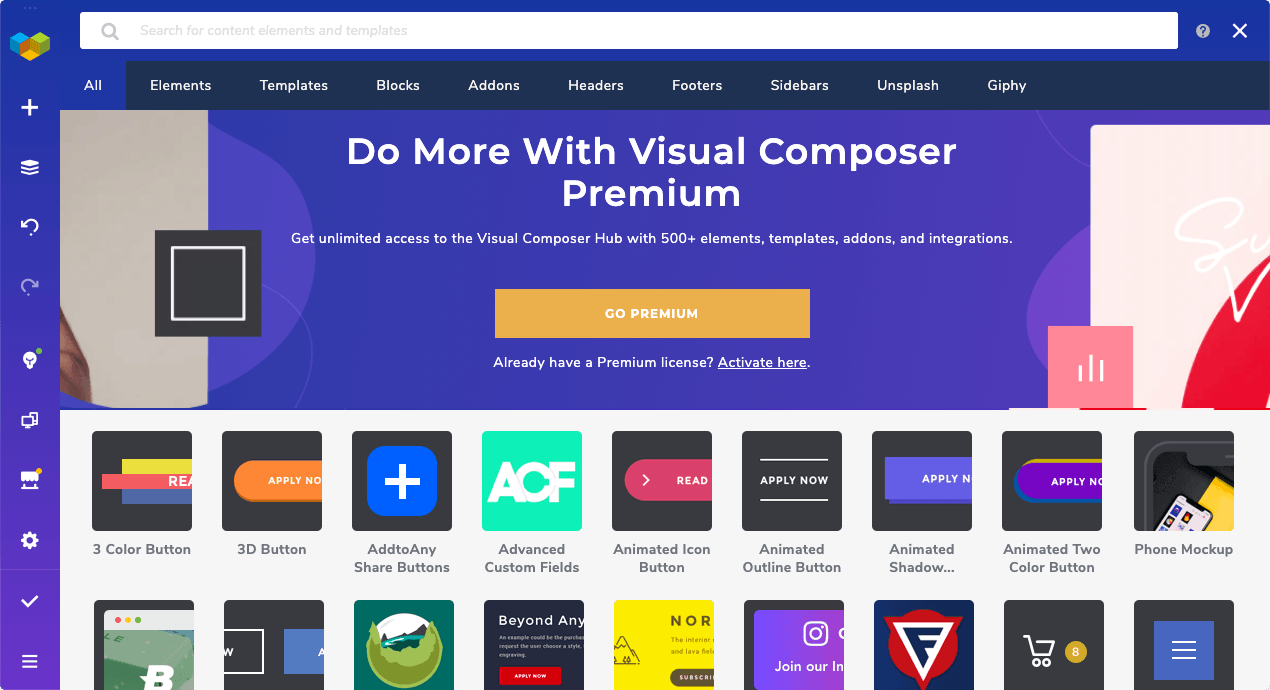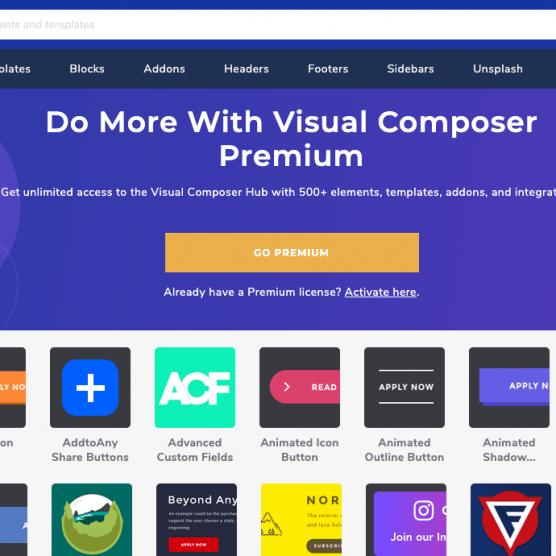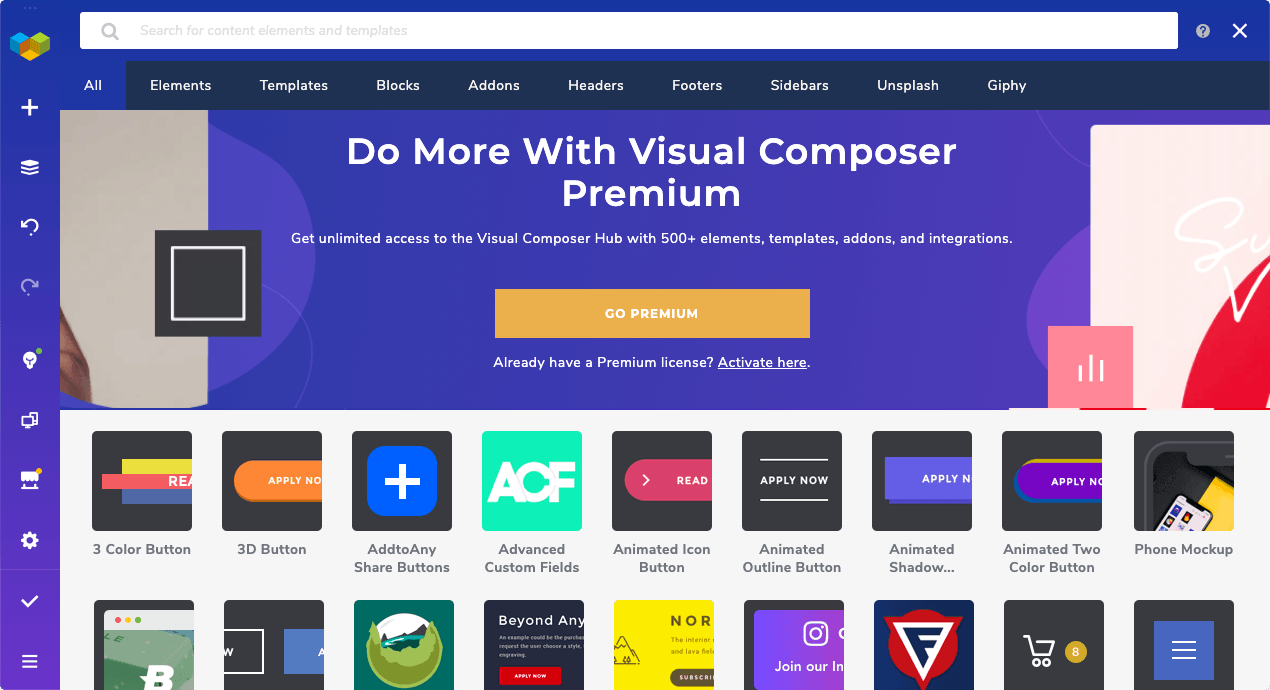 How To Choose The Best Visual Composer License For You?
Visual Composer is for everyone—pick up the plan that suits your business goals. Choose one of 6 powerful premium packages to build a professional website from top to bottom. Upgrade any license as you grow.
For individual entrepreneurs and solopreneurs
Question: Do you need the basic functionality to move your business online?
Answer: Single site license or a Lifetime deal is a perfect solution to start easily and upgrade as your business grows.
For small and medium-sized business owners
Question: Do you have a separate business site and blog?
Answer: For several sites to be fully powered we recommend a Plus or a Accelerate pack.
For agencies, marketing experts, and freelancers
Question: Which license to use if the number of my WordPress projects grows every year?
Answer: Growth and Agency licenses allows you to manage all your projects in one place without licensing hassle and create new projects without additional costs.
Frequently Asked Questions
All you may want to know before getting your Visual Composer Premium subscription.
Do I need a coding experience?
No, not at all. Visual Composer is a good fit for both experts and beginners. With intuitive drag and drop interface and with a range of pre-designed templates and content elements you can convert your imagination into a real website.
What is the difference between the Free and Premium versions?
Visual Composer free version is an ultimate page builder to get your web design project started. Visual Composer Premium unlocks a full website builder experience and gives you unlimited access to the Visual Composer Hub (a cloud marketplace of elements, templates, and extensions).
Do you offer after sales support?
Yes, our team is providing support and ready to help you. Whenever you have a question simply open a ticket with us in the support portal.
Is it easy to start using Visual Composer?
Yes, Visual Composer is a visual tool which means it lowers the barrier for non-technical people to start their web projects. With an intuitive interface and comprehensive tutorials (including video tutorials), you will become a WordPress expert in less than a day.
What will happen when my subscription expires?
Visual Composer will continue working on your website even after your subscription expires. Still, an active license ensures uninterrupted access to plugin updates, content elements updates, templates updates as long as access to the Hub and our support.
Will Visual Composer work on WordPress.com?
Yes, it will work on WordPress.com on a "Business" plan. On other plans, WordPress.com doesn't allow us to upload third-party plugins. Another option is using a self-hosted WordPress installation on a hosting of your choice.
Do you offer a free trial?
No, we don't have a trial, but we have a free version available. In addition, we do offer a 30 days refund policy to cancel your Premium subscription purchases.
Build Professional Websites At Scale

Join the thousands of web professionals who already use Visual Composer