More websites, More Easily Than Ever.
Save up to 30% on all plans. No risk. 30-days refund guarantee.
Single
Normally $49.
$39/yr
Save 20%*
For 1 Website
Plus
Normally $99.
$74/yr
Save 25%*
For 5 Websites
Accelerate
Normally $149.
$104/yr
Save 30%*
For 20 Websites
Agency
Normally $349.
$244/yr
Save 50%*
For 1000 Websites
For 1 Website. One-year support. Lifetime updates.
* All renewals are at full price. VAT not included in the displayed price.

100% Money Back Guarantee
Although we don't think you'll ever want one, we'll gladly provide a refund if it's requested within 30 days of a new purchase.
Choose your premium plan and access to more than 500 elements, templates, addons, and integrations that will save you time building your next WordPress site. Enjoy world-class support and new features released almost every week.
Frequently Asked Questions
Do you have questions about Visual Composer pricing?
Do I need coding experience?
No, not at all. Visual Composer is a good fit for both experts and beginners. With an intuitive drag and drop interface and with a range of pre-designed templates and content elements you can convert your imagination into a real website.
What is the difference between the Free and Premium versions?
Visual Composer free version is an ultimate page builder to get your web design project started. Visual Composer Premium unlocks a full website builder experience and gives you unlimited access to the Visual Composer Hub (a cloud marketplace of elements, templates, and extensions).
Do you offer after sales support?
Yes, our team is providing support and ready to help you. Whenever you have a question simply open a ticket with us in the support portal.
Is it easy to start using Visual Composer?
Yes, Visual Composer is a visual tool which means it lowers the barrier for non-technical people to start their web projects. With an intuitive interface and comprehensive tutorials (including video tutorials), you will become a WordPress expert in less than a day.
What will happen when my subscription expires?
Visual Composer will continue working on your website even after your subscription expires. Still, an active license ensures uninterrupted access to plugin updates, content elements updates, templates updates as long as access to the Hub and our support.
Will Visual Composer work on WordPress.com?
Yes, it will work on WordPress.com on a "Business" plan. On other plans, WordPress.com doesn't allow us to upload third-party plugins. Another option is using a self-hosted WordPress installation on a hosting of your choice.
Do you offer a free trial?
No, we don't have a trial, but we have a free version available. In addition, we do offer a 30 days refund policy to cancel your Premium subscription purchases.
Trusted by WordPress Experts
See how Visual Composer Premium has helped to change the way businesses build their websites.


"Visual Composer is a great plugin for beginners to start a website. It provides powerful features for website making in a simple manner. Website editing is made super simple with the real frontend drag and drop editor."
Editorial Staff, WPBeginner


"We have built more than 30 sites using your builder, winning more than a few awards for design and user experience"
Dario Di Lascio, Maddl Agency


"Visual Composer makes it extremely easy to build a site to a design specification within a short period of time, meaning we can lower our normal rates for smaller companies. Client feedback has been great mainly due to the ease of editing pages within Visual Composer."
Lewis Cornwell, Cornwell Media


"Beyond being easy to use, it's also packed with features that intermediate and advanced web developers will enjoy."
Brian Jackson, CMO at Kinsta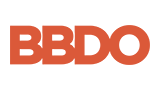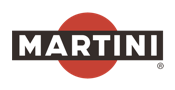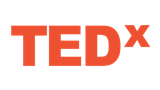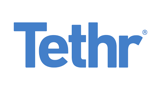 Build Professional Websites For Your Business
Visual Composer Premium is an all-in-one web design tool for anyone who uses WordPress.