Build no-code websites easily
Visual Composer for Web Creators
Start creating beautiful websites and landing pages your clients will love you for.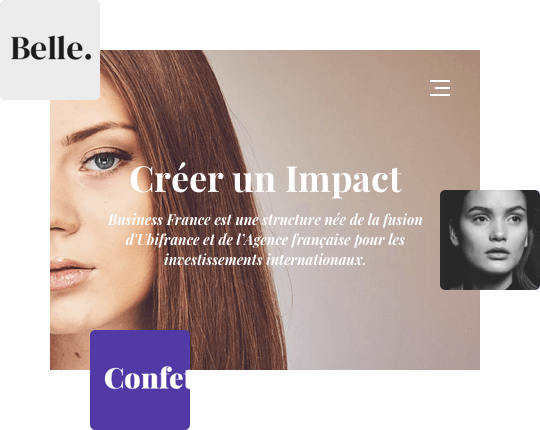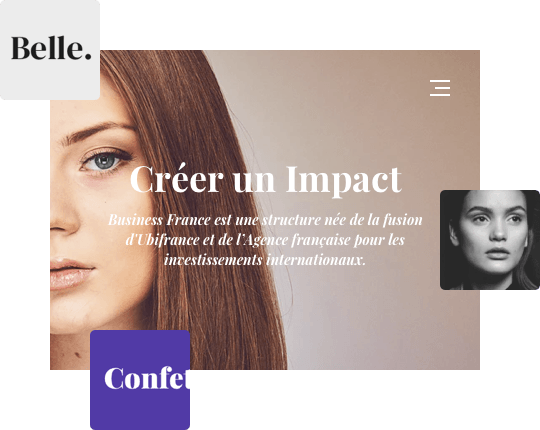 Scale your business faster
Visual Composer allows you to get done more in less time and focus on building a business that lasts.

Build professional looking websites
Build the exact website you have in your mind with the tools right out of the box - or add additional ones you need.

Streamlined interface even your clients can use
Watch the customer feedback rise as you work with a professional-grade website builder even the novice can wrap their heads around fast.
WordPress Editor That Helps You Grow Your Web Creator Business
Control your process
You need a process that works for you, not the other way around. Have more flexibility in how you manage your projects.
Your clients will love you
Make it easy for your clients to update their website content with a drag and drop editor.
Get more repeat business
Happy customers will bring more business your way. Word of mouth is free and best marketing for your web creator's business.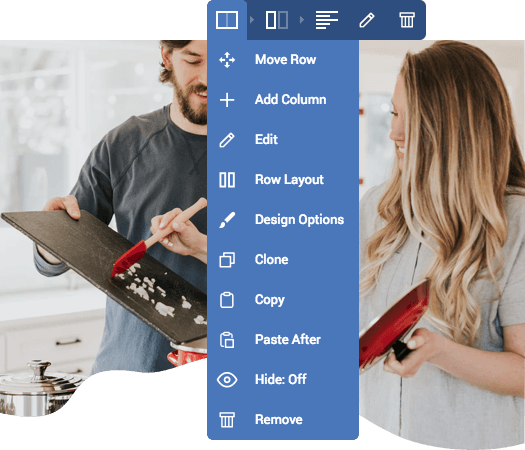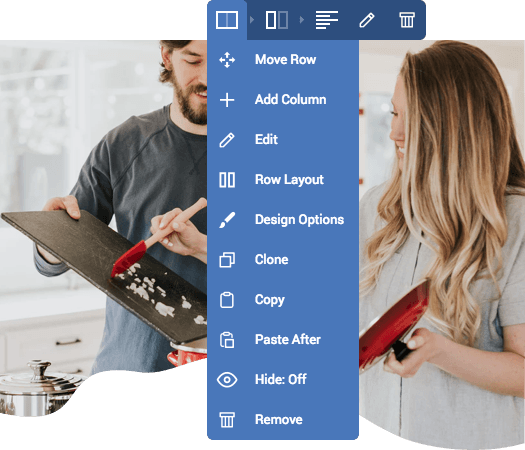 "Visual Composer makes it extremely easy to build a site to a design specification within a short period of time, meaning we can lower our normal rates for smaller companies. Client feedback has been great mainly due to the ease of editing pages within Visual Composer."

All-In-One Web Creator Toolkit
Turn one-off projects into repeat business as easy as breathing with a full-blown agency-grade toolkit at your fingertips. More Websites. More Clients. In Less Time.
Contribute to your clients' business goals
Outcome orientated
Boost conversion rates with beautiful, responsive landing pages that convert.
SEO & Performance
Help your clients dominate search results with Visual Composer Insights.
Increase ROI
Create breakthrough marketing campaigns using a simple, smooth design process.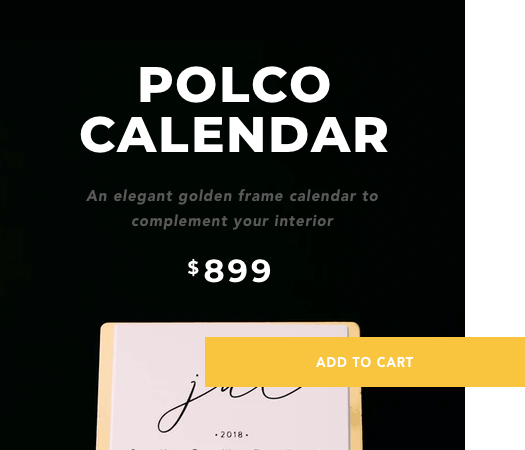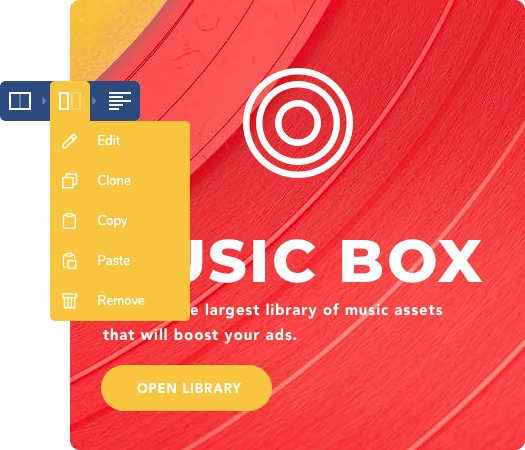 Be creative without losing sleep. Design websites without the hassle of coding
Intuitive Drag & Drop editor
Create layouts that look great quickly and easily. Just drag and drop the blocks you want onto the page, and re-arrange them as you please.
No coding skills required
With no coding skills required, you can create websites for your clients faster. Build and design beautiful, responsive websites that stand out on any device.
Frontend live editor
See your website come to life as you create it. Creating a website has never been this simple – or this much fun.
Get 500 elements, templates, and add-ons in Visual Composer Hub
Never start from scratch
Our library is filled with niche-specific templates that are ready for use. Plus, you can save your creations as global templates so they can be used again and again.
3.48M+ stock images
We teamed up with Unsplash, so you can find the best photos for your site without ever leaving our editor. A simple way to find stunning images for your site.
"What led us to use your plugin for most of our customer sites is the clean code it generates, the simplicity and clarity in separating the various elements (row, column, block), the ease for developers to create very complex layouts and ease for the customer to be able to perform simple and fast changes."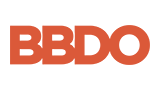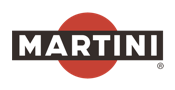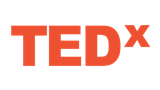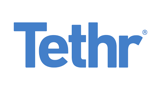 Join the thousands of professionals already using Visual Composer to fuel their web creator business