Most Reliable WordPress Hosting
for

Visual Composer

Start building your website with the recommended web hosting for WordPress. Choose secure WordPress hosting solutions - verified by our team experts.
Take your new website to the next level.
Try Indystack, the complete solution for building and hosting your new website.
Visual Composer Premium included
Cloud hosting – lightning-fast load times
Chat support and free updates
Launching your website quickly and easily without headaches or technical know-how.

Free Domain name
SSL Certificate
Visual Composer pre-installed
Website Migration
Auto WordPress Install
Free WordPress Themes
Automated Backup
Built-in Security
Server Location: USA
24/7 Support
30-Day Money-Back Guarantee
Starting at $2.95/month
* Our 10 years of experience with various hosting services enable us to help you choose the best WordPress hosting. We have tested each hosting package offered by our partners. They all offer high performance, security, SEO, and reliability - all you need to focus on your business.

Beginner-Friendly
WordPress compliant high-performance web hosting along with the user-friendly Visual Composer allows you to build any type of website fast and easy.

Secure
Trust your medium-sized business website to web hosting services that will backup and restore your website data to keep your online business safe.

1-Click Install
Installing WordPress on any of these web hosting services is really simple and fast. No configurations, installing WordPress takes only a click.

Premium Support
Get dedicated 24/7 customer support provided by field experts.
What hosting experts are saying
"Visual Composer combines ease with high-powered functionality as a feature-packed website builder." - Top 10 Website Hosting

1. Choose WordPress Hosting
Think and apply a unique name for your website - domain. Then, choose a hosting serviceplan that meets website requirements.
2. Activate Visual Composer
After installing WordPress, download and activate Visual Composer plugin. Start building your website using ready-made templates and elements.
3. Publish your WordPress website
Once the website is complete, publish your site online to engage, inform and earn money.
Choose secure and verified WordPress hosting
Your hosting choice matters, so make it a wise choice. We recommend hostings that are suitable for your business.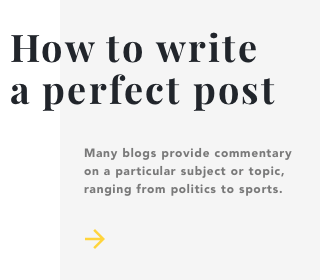 For blog
WordPress is a blog writing platform number one. Use its features to write new articles, and let your web hosting provider look after your blog once published.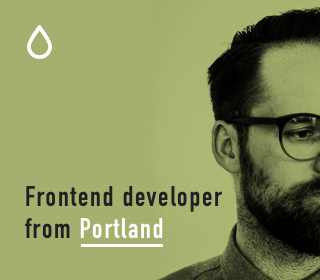 For portfolio
Attract new clients with a gorgeous portfolio. Use web hosting equipment with themes and free website builder to build any layout portfolio website.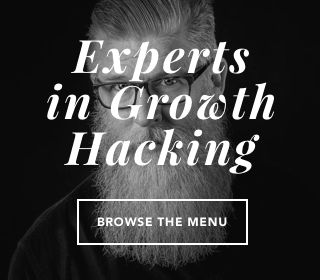 For business
Provide a safe online experience for your medium-sized business website. Choose a reliable and secure WordPress web hosting and start making money.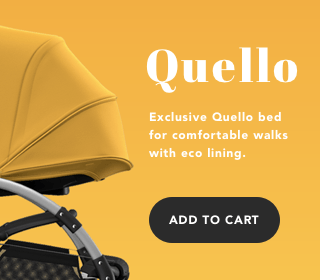 For e-commerce
Start selling on your online store using easy to use website builder. Compliment your eCommerce site with the WooCommerce plugin and boost your online presence.
All you should know about WordPress hosting
Before choosing web hosting, it is worth finding answers to important questions. We have prepared a list of topics with all you should know.
Are these hosting services compatible with WordPress?
Yes. Our recommended web hosting companies are optimized for WordPress. They offer simple 1-click WordPress install, custom themes, and staging environment. Bluehost and One.com, both offer three secure and trusted hosting plans. Packages for small, business and premium solutions.
What PHP version these web hosting providers are using?
The recommended One.com uses PHP 7.2 version, while for Bluehost it is PHP 7.0 version. To keep your website compatible with those PHP versions, make sure to update everything to the latest version on your WordPress admin, including plugins and themes.
Are these web hosting a good fit for your business?
Our partners are a good fit for all - small, medium and extended WordPress sites. To ensure the performance of your site, it is important to choose a suitable web hosting package. A small home page can suffice for a basic package, a larger website will require several features, so it's worth choosing an optimized plan.
Do we get referrals?
Each web hosting that we have partnered with, has been carefully evaluated and tested by our team experts. To ensure that you get the lowest possible price, we have agreed with our partners at the best prices. With one web hosting, we have an exclusive offer that also includes an affiliate link. But that is not our goal to earn. On the contrary, this gives us the opportunity to offer you a quality web hosting at a low price.
What are WordPress hosting requirements?
We have checked both, Bluehost and One.com and ensured they meet all the WordPress requirements. For more information, check the requirements for WordPress.
Can I install additional plugins?
Yes. You can install and manage additional plugins, for example, WooCommerce on your web hosting dashboard.
Does Visual Composer work also on other web hosting?
Yes, it does but then you will need to download and install it manually.
Is a one-click staging environment included?
Yes. Managed WordPress web hosting has made it simple for you offering easy to use WordPress install process.
What about caching solutions and Visual Composer?
Bluehost has its own inbuilt caching feature, meaning that you don't need to use any 3rd party caching plugin. Also, you can configure the level of caching you want.
One.com web hosting handles your website cache using a 3rd party plugin called Varnish that can easily be installed from the One.com setting inside the WordPress admin.
Our development team has ensured that Visual Composer is fully compatible with all major caching solutions.
Is it expensive in comparison to other web hostings?
The recommended web hosting services offer one of the friendliest prices on the market. When you look at each web hosting offers, the high quality and low prices will surprise you. You can maintain your website online starting from $3 per month.
Do these web hostings run automatic backups?
Bluehost web hosting does automatic backups with Site Backup and Restore. This means that it automatically restores lost files, provides version control, and downloads files to a .zip archive. To get the automatic backups feature, you should choose a Choice Plus plan.
One.com backup & restore is included in Website Builder Premium, Professional Plus, and Business packages. If you are using smaller packages, it can be bought as an add-on.
Is SSL included in the hosting package?
Yes. All of our recommended web hostings offers a free SSL certificate included in all pricing plans.
Is the pre-installed Visual Composer Website Builder free?
Yes. Every recommended web hosting has a free pre-installed Visual Composer which you can activate from your WordPress admin and build your site using ready-made templates. However, for more advanced website projects, Visual Composer Premium will grant you unlimited access to the Visual Composer Hub - a free cloud marketplace of premium templates, elements, and add-ons. Additionally, Visual Composer Premium offers dedicated support. You can upgrade Visual Composer straight from the editor.
How support is handled?
Web hosting providers will cover any questions regarding the hosting.
Regarding the Visual Composer free version, you can always search for help using our Help Center. If you prefer dedicated support, Visual Composer Premium includes human customer service support.
Best places to host a WordPress site with Visual Composer
Looking for a trustworthy WordPress web hosting? Our partners will help you get your website up and running with no time. Visual Composer Website Builder will help you build it.
Join the thousands of web professionals
who already use Visual Composer