Download Visual Composer for WordPress
Visual Composer is free and easy to use. Build stunning, feature-rich websites your clients can manage themselves!
All new Visual Composer powered by ReactJS.
Join 90,000+ web developers, designers & agencies that use the next-generation website builder to move faster.
By submitting your email, you agree that you have read and accepted our Terms of Use, Privacy Policy, and to receive Visual Composer emails.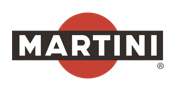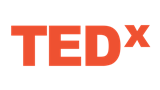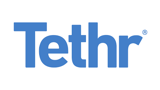 Frequently asked questions
Is the free version going to be free forever?
Yes, Visual Composer will always remain free and receive regular updates. We offer a free WordPress page builder that businesses and individuals and use to create their sites.
Do you have a premium version?
Yes, Visual Composer Premium converts the page builder into a full website builder and grants full access to the Visual Composer Hub - our cloud library of elements, templates, blocks, and addons.
Is it an official WordPress plugin?
Yes, Visual Composer is available for download on the official WordPress Plugin repository and has passed all quality and security standards. This means you can download the plugin from your site's Plugins section.
Does Visual Composer work with any theme?
Yes, Visual Composer work with any WordPress theme that is correctly coded.
What does "properly coded theme" mean? A theme that follows official WordPress Codex rules and guidelines. We highly suggest avoiding themes that don't follow WordPress Codex guidelines.
Can I use 3rd party shortcodes and blocks with Visual Composer?
Yes, Visual Composer is fully compatible with the default WordPress editors and offers elements to insert shortcodes and blocks.
Can I edit my site's header and footer?
Yes, Visual Composer Premium has theeme edit options to create custom headers, footers, sidebars and control your site layouts.
What makes Visual Composer different from other page builders?
Visual Composer uses the latest technologies (ex. ReactJS) to ensure top performance and better SEO results. We are the only WordPress editor that offers their users a free cloud library to download elements, templates, blocks, and addons.
Visual Composer + Your favorite plugins
Flawless integration with your favorite WordPress Plugins.