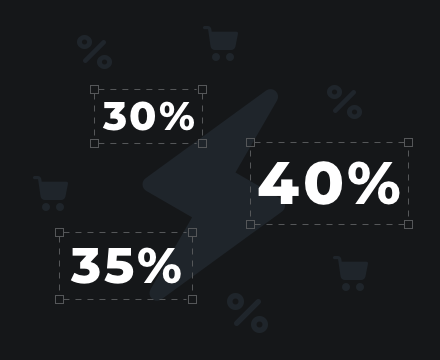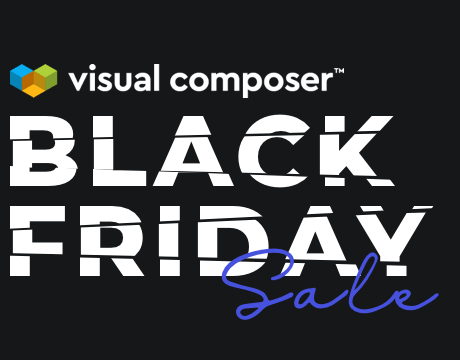 Visual Composer Black Friday Deal is Over, but ...
You can still get your Visual Composer Premium license with a 20% OFF
No-risk guarantee
Shop with confidence as we offer 15 days full refund policy. No-risk money back guarantee.
Regular updates
Get even more premium benefits with our regular updates. We promise to deliver new features, elements, and templates.
Premium support
Get 1 year access to our premium-class support. Experience our excellent customer service - we got you covered.
Visual Composer Hub
Get 1 year access to Visual Composer Hub. A free marketplace of elements, templates, blocks, stock photos, and add-ons
Best design options
Experience the best design options on the market. Style your website up to perfection - just like you always wanted.
Website builder experience
Build your site from header to footer. Visual Composer is a full website builder that will help you build your site from the ground.
Next level Popup Builder
Create any popup you need. From site-wide GDRP notifications to eye-catching subscription forms.
Insights content analysis
Instant content analysis with a free built-in Insights tool to help you increase performance and SEO ranking of your site.
A powerful set of integrations
Discover a rich set of compatibility elements and integrations to stay connected with your favorite WordPress plugins and services.
Get Visual Composer Premium
Don't miss your chance to skyrocket your business. Get Visual Composer Premium or upgrade your license.
What our customers are saying.
Join the company of beginners and pros who are pleased with the set of tools and services available in Visual Composer Website Builder.
"A website builder which is really straightforward, with opportunities to do some super awesome creations.
I have tried a few builders now, but Visual is clearly the best, it has the perfect balance between user friendliness and editing freedom."
Jonas on WordPress.org
"As developers we also choose to use the Visual Composer because it is intelligently and efficiently built, they have really good documentation that makes the process to create modules easy.
Visual Composer is a smart, fast, and easy to use Website Builder that will give you the tools to build powerful websites easily."
Lucas Selsek from WPBuilders
"It's one of the best visual builders for WordPress on the market.
There's a learning curve like anything else but I don't make anything in WordPress without it because it's such a time saver and intuitive to use.
It's also very well supported with quick turnaround times to my questions."
Suspire on WordPress.org Get Visual Composer Premium
Ge Visual Composer Premium today - don't miss your chance.
Copyright © 2021 Visual Composer Website Builder. All Rights Reserved.