We love coupons too
Get a unique 20% OFF discount code on Visual Composer Website Builder Premium licenses.
Apply coupon at the checkout page.
Are there any other deals available?
The best way to find out about hot upcoming deals and sales is to follow us. Make sure to subscribe to our newsletter and follow our Facebook community.
Over the year, we have several important celebrations we accompany with special offers. Such events include Visual Composer Birthday Sales (early May) and Black Friday. All our sales run no more than a week, so hurry up not to miss them. ⏰
"Our customers don't need to install additional plugins or ask a developer to create something from scratch – they might find what they need in the Visual Composer Hub right away."


"One of the best plugins for WordPress that enables high-quality website design."


"Visual Composer provides powerful features for website making and editing in a super simple manner."


How to apply a coupon?
Most of the time, we add coupons directly to the price and specify the amount of discount. The coupon is applied automatically at the checkout. This means - no additional action is required on your side. 🥳
In some cases, we do provide a coupon (ex. newsletter or promo materials). All you have to do is copy the coupon code and paste it at the checkout.
What benefits will I get?
Once your purchase Visual Composer Premium, there are certain benefits you receive out of the box.
You start to save right from the checkout (you're purchasing with a discount, right)
You get unlimited access to the Visual Composer Hub (a marketplace of elements, blocks, templates, and addons)
You get all the premium features you expect from the modern website builder
You become a part of a friendly community full of professionals (just like you)
Frequently Asked Questions
All you may want to know before getting your Visual Composer Premium subscription.
Do I need coding experience?
No, not at all. Visual Composer is a good fit for both experts and beginners. With an intuitive drag and drop interface and with a range of pre-designed templates and content elements you can convert your imagination into a real website.
What is the difference between the Free and Premium versions?
Visual Composer Free version is the ultimate page builder to get your web design project started. Visual Composer Premium unlocks a full website builder experience and gives you unlimited access to the Visual Composer Hub (a cloud marketplace of elements, templates, and extensions).
Do you offer after-sales support?
Yes, our team is providing support and ready to help you. Whenever you have a question simply open a ticket with us in the support portal.
Is it easy to start using Visual Composer?
Yes, Visual Composer is a visual tool which means it lowers the barrier for non-technical people to start their web projects. With an intuitive interface and comprehensive tutorials (including video tutorials), you will become a WordPress expert in less than a day.
What will happen when my subscription expires?
Visual Composer will continue working on your website even after your subscription expires. Still, an active license ensures uninterrupted access to plugin updates, content elements updates, templates updates as long as access to the Hub and our support.
Do you offer a free trial?
No, we don't have a trial, but we have a free version and an online demo available. In addition, we do offer a 30 days refund policy to cancel your Premium subscription purchases.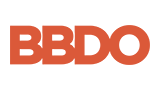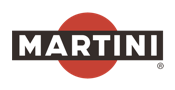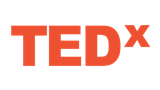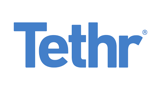 Get Visual Composer coupon code.
Save 20% OFF
Don't miss your chance to get 20% OFF on the purchase of Visual Composer using our exclusive Visual Composer coupon code: VCSAVE20