Once again we came up with some amazing new features to make the process of creating a website faster as well as make it look modern and in tune with the times. ???? Now it's possible to start creating a website from a completely clean slate, have more fun with the parallax effect, hide an element right through the design options and (drumroll please) ALL Google Fonts!
Without further ado, let's get straight to it!
Blank Boxed Template
Themes usually allow creating a full page with a header, footer, and other goodies, but sometimes you just don't need that or want to take it all in your own hands and create everything from scratch. Now you can choose the Blank Boxed Template when creating a new page with Visual Composer and it will give a completely empty space where you can create anything that comes to mind with barely any restrictions.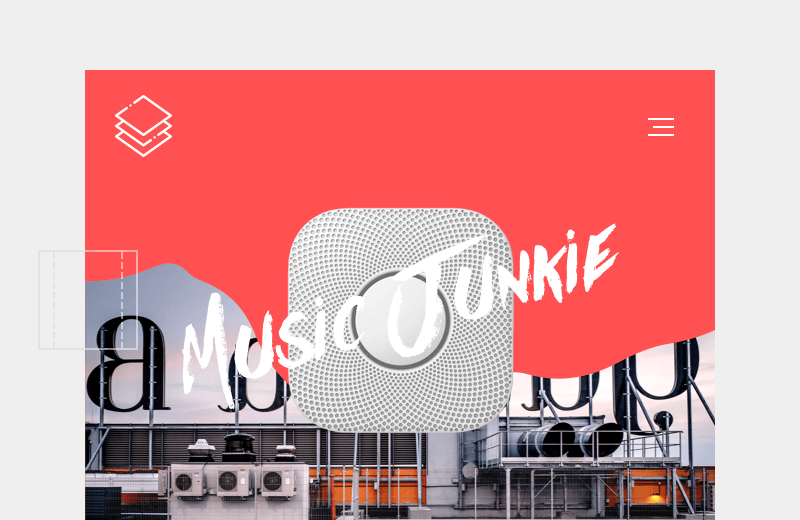 This is really helpful if you are creating a landing page for your business and there's no need for a header or you need a custom one. Simply choose the Blank Boxed Template and it's all in your hands. For a completely custom layout that has no theme restrictions, make your own header from scratch with the Visual Composer Header, Footer and Sidebar builder.
Parallax with Mouse
Parallax has gained a lot of popularity recently because of its engaging nature. We've added yet another option to this effect. Reverse parallax and take a little (just a little) break now, because this time it's the Mouse Move effect in the spotlight. You can make the content move opposite of the movement of your cursor, or with it if you enable the reverse parallax. This effect has the potential to make your page interactive. If you're eager enough, you can make your page an interactive adventure for the visitors.
Show/hide Element in Design Options
The option to hide elements does come in handy in quite a lot of situations, and now it's faster and easier than ever. The element Design Options is another place where you can do it now. The option is just a toggle away, so while you're adjusting the margin of an element, you can hide it or show it with one click.
Google Fonts
As the expert in typography Sarah Hyndman kept repeating "Fonts tell stories" in her TED talk, we understood that you need more tools to tell your stories than the default options allow. Because of the importance of fonts, you finally have the option to add ALL Google Fonts to your website.
You can not only choose from more than 800 fonts (which are all the available Google Fonts by the way), you can also change the size, letter spacing and much more. All this is possible because Visual Composer has integrated full Google Fonts library. Simply add the Google Fonts Heading element to your page and let the exciting world of fonts inspire you to create an amazing page!
If you too want to become an expert in typography and learn more about how to use fonts, how to pair fonts and how to change fonts, make sure to check our Ultimate Guide to Fonts and Typography.
Remember that beautiful hero section with the handwritten font on the website you visited yesterday? Now you can have such a section on your own site. And much more than that.
The future is now!
We are always keeping up with the trends and deliver them to your frontend editors as soon as possible so you can always create a page that is modern and user friendly.
Let us know which is your favourite new feature in the comments!
Stay tuned and start creating!