Remember the last time you found a free WordPress theme and downloaded it? The theme with beautiful featured image and stunning demo. And then, once you install the theme, you are left with a blank page and WordPress Theme Customizer.
Not exactly the result you were expecting, right? We simply want to get our site to look the way we saw in the picture earlier. Not much asked. Although, it seems like a common practice in WordPress.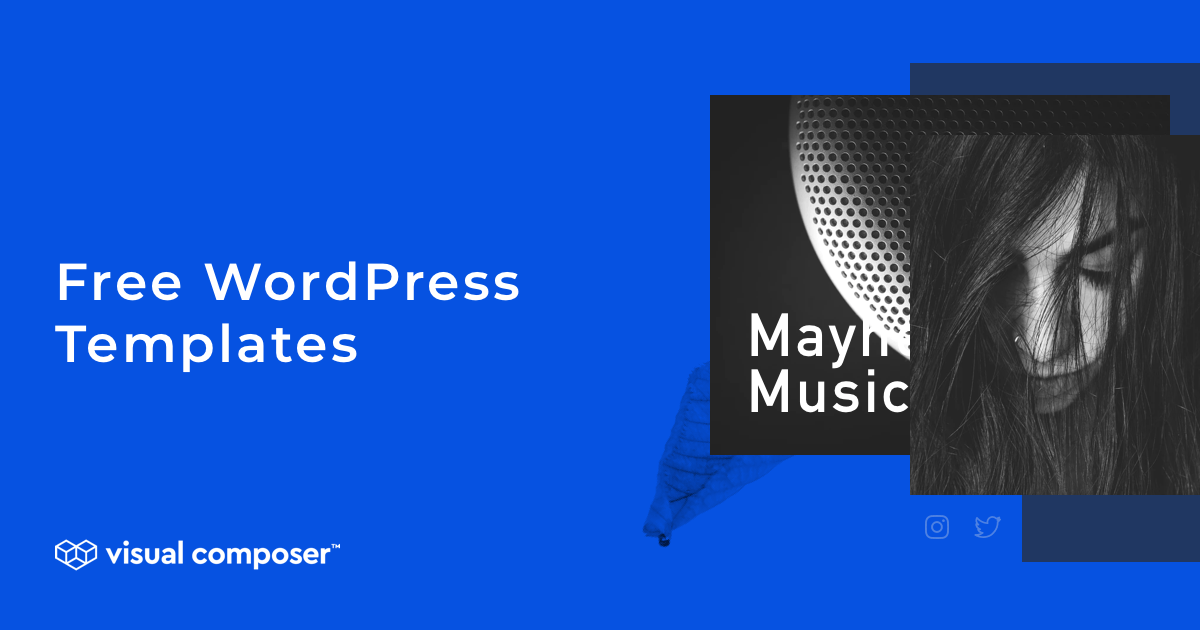 In fact, this is the reason why non-technical people aband WordPress and move to Squarespace or Wix. They don't have time to build a page from scratch or hire a designer to create a landing page template.
On the other hand, WordPress gives you a lot more than just a builder to rely on. It gives you the freedom to control your site, add additional plugins, customize thing. All this means that you have full control over your site and content which can not be underestimated as you scale your business.
In addition, there are plenty of WordPress themes provide demo content download which includes design. Yet, most of them are premium themes, which means, you will have to pay extra.
Before we jump into free options, I am going to list a few of the premium WordPress themes that offer good looking demo content.
Then, just like promised, I will also share with you the way to get free WordPress templates for your blog, business or landing page.
Best WordPress Themes With Demo Content
We have collected the best WordPress themes that provide demo content. All themes are fully responsive, including the demo content templates, which makes them a huge time-saver.
Download Free WordPress Templates
Do you have a simple lightweight WordPress theme without any demo content? Maybe you need just a single page template? Want to add a blog article template or create a landing page for free?
Whatever the reason is, WordPress templates can be the answer to your question. WordPress template doesn't overwhelm your site with tons of assets. It just does one simple thing - gives you the template for that one specific page.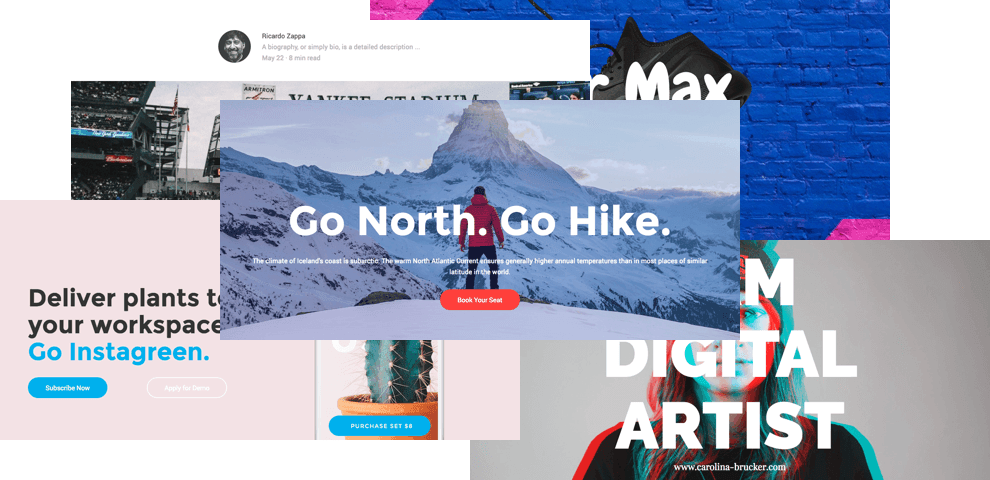 Visual Composer Website Builder comes with a pre-packed set of WordPress templates. Yes, even the free version of the editor gives you some good looking templates. All you have to do is download the plugin, install it, and activate Visual Composer Hub access (no credit card required).
As you access Visual Composer Hub, you can navigate straight to the free template section. Choose the template you want and click 'Download'. The template will be automatically downloaded from the cloud service and added to your site.
Visual Composer Website Builder offers free WordPress templates for your blog, portfolio, business, and even wedding sites. All created by professional web designers.
Do you use any of the WordPress themes mentioned above? Did you get your hands on the free WordPress templates by Visual Composer? Leave your comments below or let us know what kind of templates you would love to see featured.