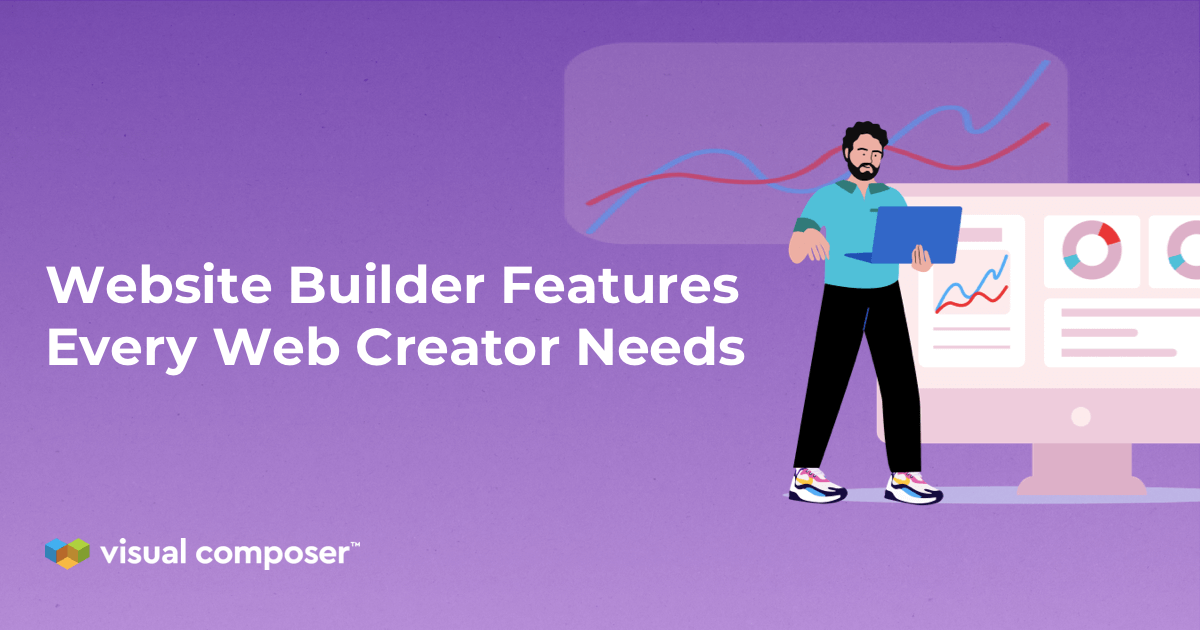 Time is money, they say. If you can create websites faster, you can serve more clients and increase your revenue. All you need is a website builder that will accelerate your work and help you create an excellent user experience. It should include helpful features to streamline your site creation process, making it straightforward and intuitive.
In today's article, we will discuss some of the essential website builder features every web creator needs, so you can make an informed decision as quickly as possible before you invest your time and money in any particular software.
We will also explain why Visual Composer, our intuitive and easy-to-use website builder for WordPress, is one of the best solutions you can use to create a professional-looking business website.
But first, let's start with some basic information about website builders.
What is a website builder?
Website builders make it easier to create and maintain your own website. Many website builders provide valuable features such as
Drag and drop interface
Website templates
Blogging tools
Photo galleries
E-commerce tools
Built-in marketing tools
Built-in SEO tools
Social media integrations
Advanced customization options
Some advanced website builders offer a custom domain name, web hosting, free SSL certificate, and unlimited storage.
Some website builders are suitable for beginners, while other website builders, such as Visual Composer, cover the needs of more experienced web creators. As long as you know what you're looking for in a website builder, you should be able to find a good fit for your small business website.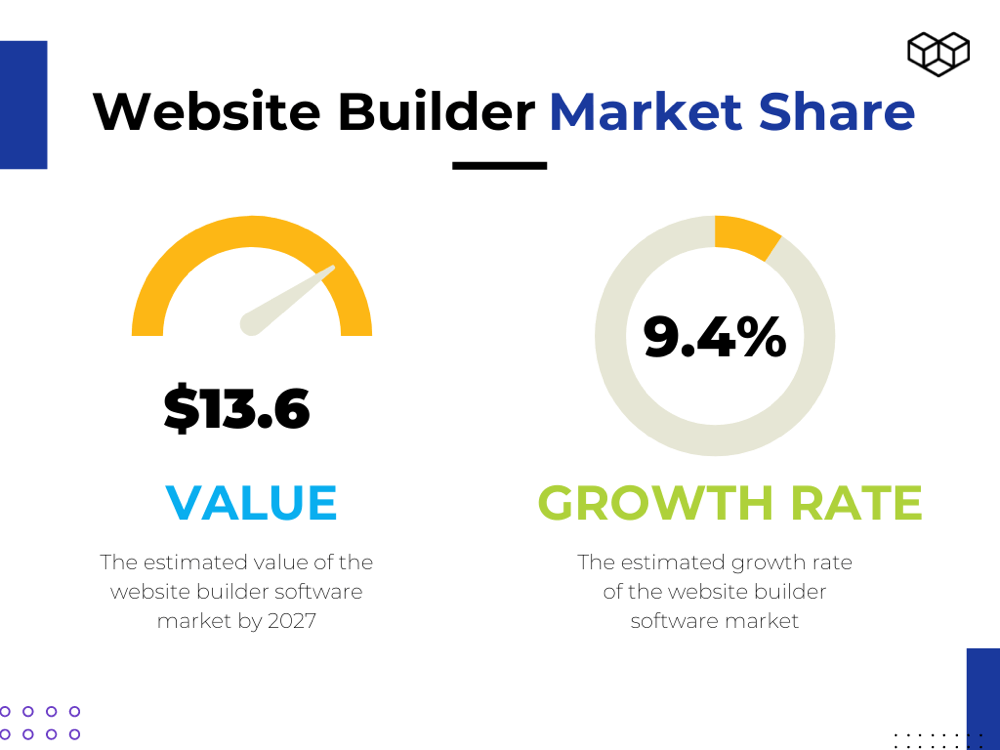 What are the benefits of using a website builder?
Website builders help you create websites with just a few clicks. Here is the list of the most important benefits:
Website builders are quick and easy to set up and maintain
Most website builders provide pre-design templates and a drag and drop interface
Website builders provide mobile optimization for your designs
You don't need HTML knowledge to use website builder tools
You don't need a web designer (and in some cases, a copywriter)
No need to for learning WordPress in-depth
It provides easy online editing from any device
It saves your time and money
Now that you know the benefits of using a website builder, let's discuss the most important features that top website builders should include.
Best website builder features to look for in 2022
Here are some of the top website builder features that will help you maximize your ROI.
WYSIWYG live editor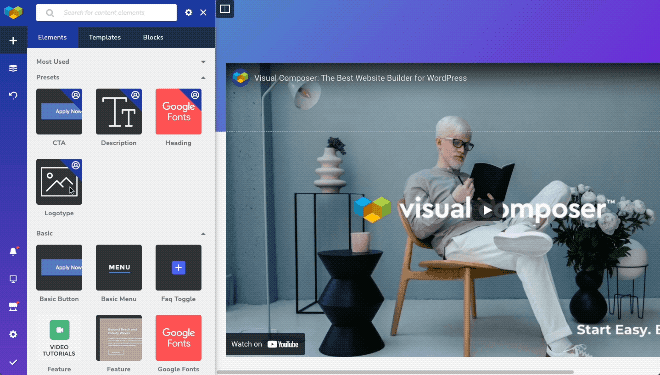 A WYSIWYG (What You See Is What You Get) editor is a tool for creating, editing, and formatting HTML pages and other web content. It shows you the website page exactly as it will appear when published. It offers a visual, drag-and-drop interface that allows you to quickly layout the page without writing HTML code.
Drag and drop builder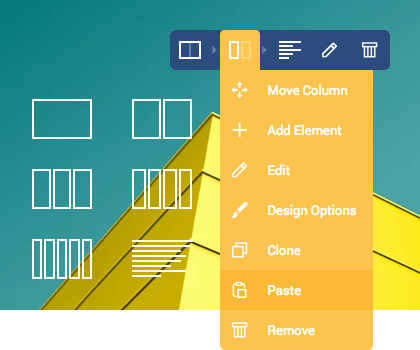 The drag-and-drop editor allows you to organize the page layout according to your liking and change elements on your own. Since it's easy to use, you don't have to worry about your clients' further activities once you hand off your finished website. You can experiment with different layouts until you find the one that will help you create an amazing user experience.
Mobile-first building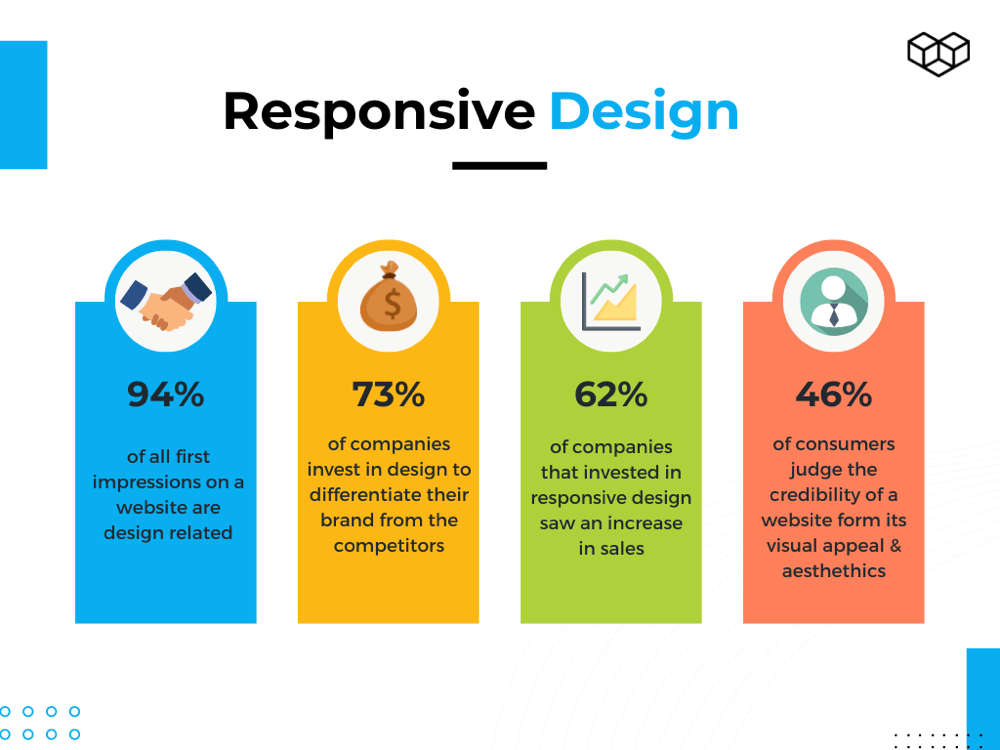 Built-in responsiveness modifies website content and layout for different devices automatically. It allows users to easily access your site regardless of their devices, increasing their experience. Other benefits include improved SEO results and faster loading time.
Pre-made templates and customizable elements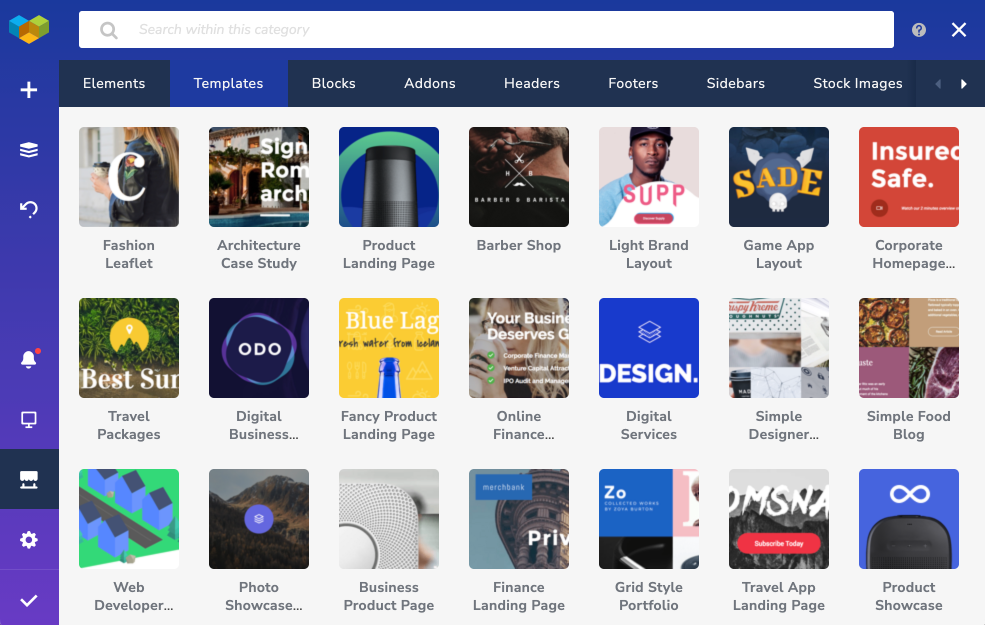 Whether you're creating an online store, a blog, or an e-commerce website, an excellent website builder software should provide you with various pre-made templates and customizable widgets you can choose from. It saves time and effort since you can easily adjust them to your needs and create a website you want.
For example, the Visual Composer, our well-known website builder, includes a Content Hub where you can find 500+ elements, templates, and add-ons in the Premium version and 40+ available elements in the Free version. You just need to choose the one you like the most and start building.
SEO friendliness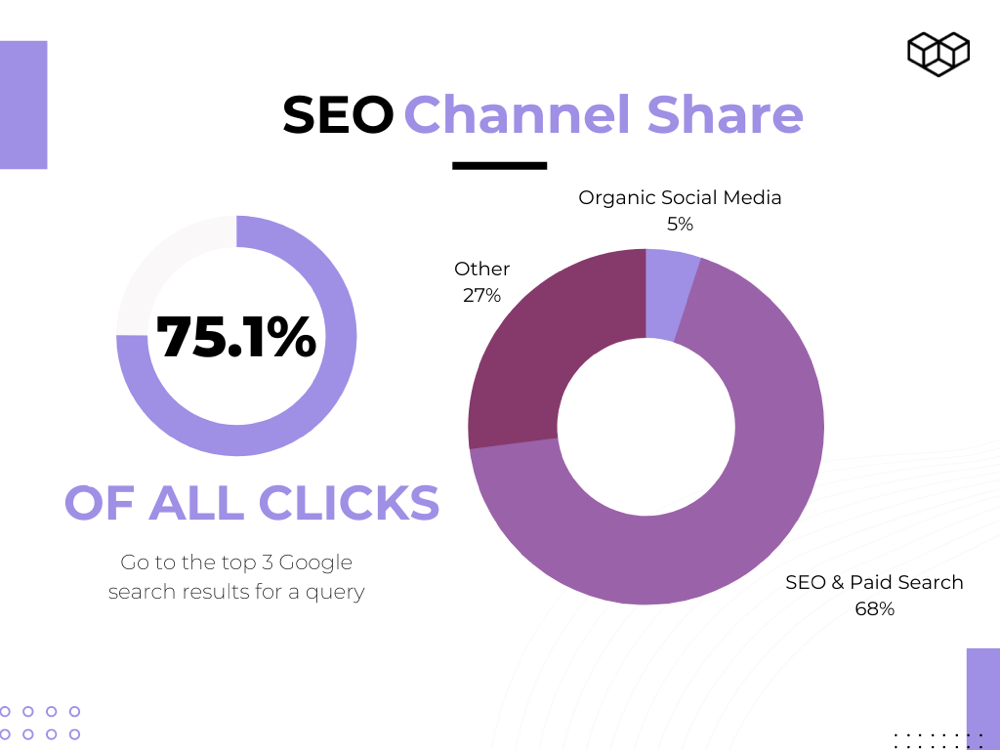 Most website builders are not SEO-friendly, so it is crucial to look for one designed with SEO in mind to ensure your site ranks high in SERP. The ideal one should include website performance metrics and in-depth insights to help you improve your overall website speed, SEO, accessibility, usability, etc.
Compatibility with popular third-party plugins and themes

By integrating with third-party plugins, you can add new features, create an online store with e-commerce plugins, improve usability, optimize website performance and improve the user experience. The scope is virtually limitless and can include everything from automated content generation to payments processing.
It's a cost-effective way to save time and resources and takes less effort than building something from scratch. Also, third-party widgets help you stand out from competitors as you can create a unique experience that sets you apart.
Template export and import across different sites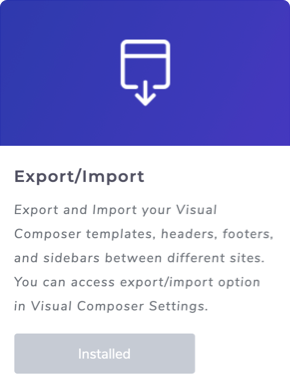 The website builders that provide template export and import help you quickly and efficiently transfer your pages from one platform to another. It allows you to change your site content without re-designing each page from scratch or editing each page manually.
Some website builders may even provide a one-click import or export option, which automatically imports all content from the old site into the new builder. It helps you get your website up and running in no time.
Excellent customer support and helpful documentation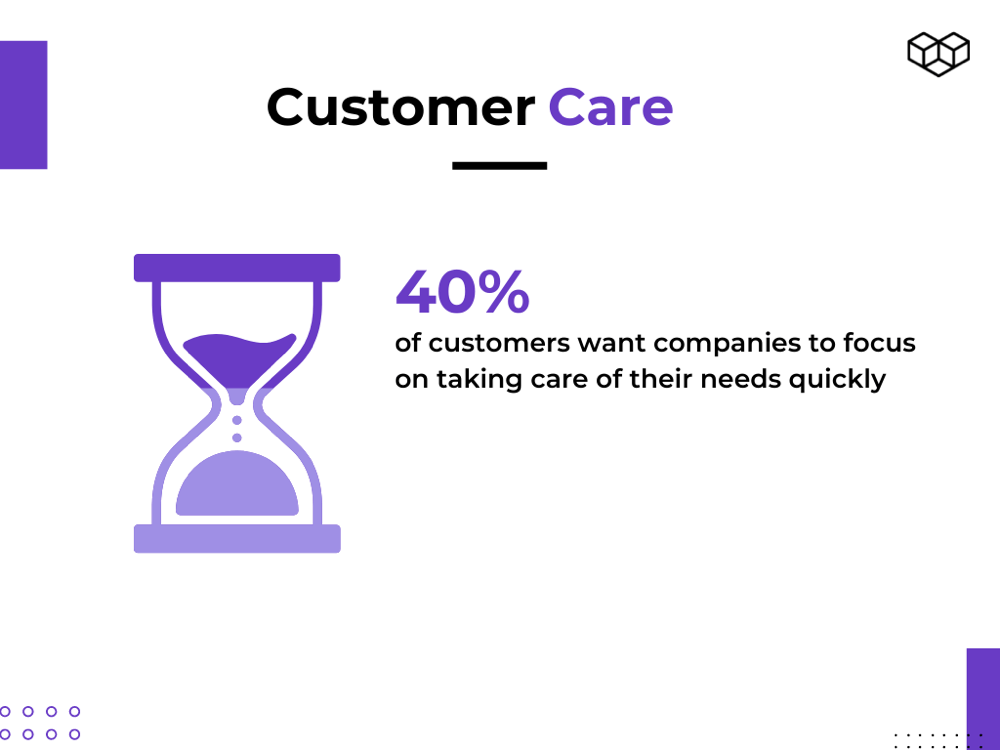 If you get stuck at any stage of creating your website, it's essential to have a fast and reliable support team at your disposal. Whether you have a problem integrating contact forms or don't know how to set up your online store, you shouldn't wait longer than two hours to receive answers to your burning questions.
Final words
Website creation can be faster if you use a good website builder with features like WYSIWYG live editor, a drag and drop interface, and pre-made templates. Beyond improving your work process, the best website builders, such as Visual Composer, help you design solutions your clients will love.
Visual Composer also includes many advanced features to optimize your website performance. Among others, it allows you to export and import templates across different sites and integrates with a vast number of third-party apps, boosting the functionality of your site. It's an easy website builder that allows you to create modern, fast, and responsive websites created with best SEO practices in mind.
Get started today to discover how convenient it is to create websites with Visual Composer.
Discover the Powerful Drag & Drop Website Builder for Web Creators