Whether you're running a small agency or just starting to make a name for yourself as a solo web creator, it's not uncommon to feel like you're either not working enough, or working yourself dry. Even thinking of setting some growth goals or becoming more profitable might seem like a pipe dream. After all, you're most likely usually stuck in the feast or famine cycle, solely focused on making ends meet.
But, with the right knowledge, and the help of the experience of others — boosting your earnings from website creation work consistently can become reality.
That is why we have gathered a few known and proven ways to land higher-paying clients and scale your web development or design business of creating websites to success. Many entrepreneurs, like yourself, have struggled in this space and found the perfect balance before. As Eleanor Roosevelt once said, "Learn from the mistakes of others. You can't live long enough to make them all yourself". So, without further ado, let's get into it.
How To Value & Price Your Work Properly
Web developers are in high demand currently. The most important question right now is: How do you become a successful web developer? The answer to this is much simpler than one may think — all it takes is a few simple steps.
First off, get yourself the right tools and invest in filling the gaps in your knowledge by taking online courses or reading books on the subject matter. Next, make sure that you take up any networking opportunities that can help build relationships between other professionals with shared interests. And lastly, price yourself competitively and learn to qualify leads in a better way.
Earn More By Giving More Value
The most straightforward way to increase your average income as a web creator is by learning more complementary skills. The more value you can offer a client, the higher will be your earnings. You can prioritize your field of skills by advancing in designing, programming, or in a particular framework or language you want to master. It's always a good idea to look into which combinations of skills are in demand currently.
Experience is a strong indicator of competence. Oftentimes the size and the success of the projects you've worked on has a greater impact on potential clients choosing you than just a list of degrees and certificates alone.
However, there's an even more powerful way to create value in the eyes of your prospects. And that is making sure your clients understand you're not there to simply provide them a service but to help them achieve their own goals.
Think of it like this: you're not simply creating a website, you're helping another entrepreneur enable their full potential and build their own empire. Or simply just perform better at their job (e.g. an in-house marketer). In a nutshell, it means changing the focus from yourself to the needs of the client.
Instead of talking about YOUR accomplishments, ask them about their goals. Asking "Why?" 5 times is a great technique to come to a conclusion of why something is important to the client. Even when they approach you to rebuild their website, for example, they might be looking to not only increase sales but also better communicate their brand values.
In addition, be transparent about addressing expectations, deliverables, and due date(s) beforehand. Because these things give people hope for successful outcomes while also showing dedication towards earning a said paycheck.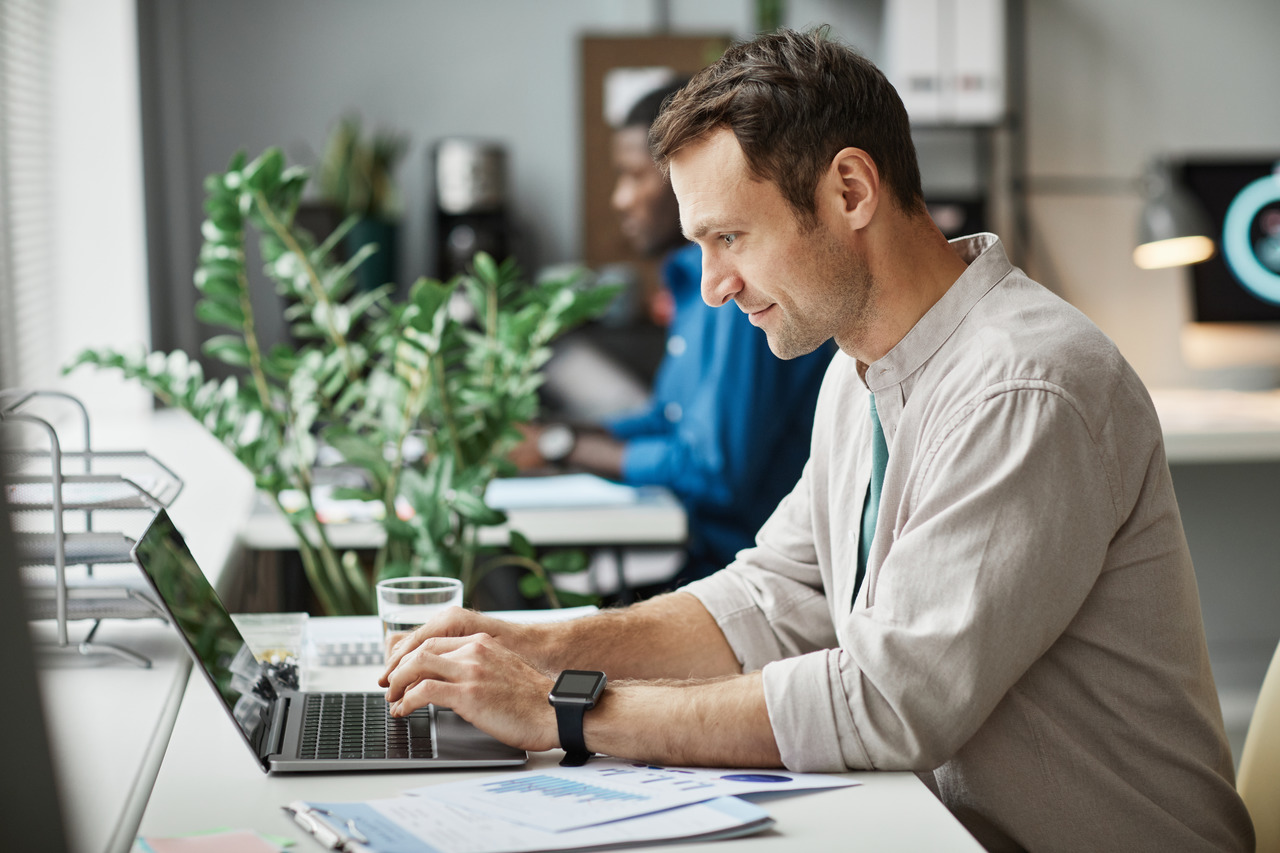 Find Your Niche & Increase Fees
The benefits of specializing in just one field are numerous. You can satisfy the needs and wants of a more niche audience, as well as give your potential customers significant value. By solving more specific problems you satisfy those not-as-often addressed customer needs. Plus, they will more likely to choose you, because of the demonstrated understanding of where their type of business is and where they want to be.
This will also allow you to increase your fees, while also adding to your value as a web creator. You may choose not to raise prices for existing clients but only go higher with new ones to build and maintain a loyal client base. Interestingly enough, most freelancers are seriously underpricing their services and rates, so check for the signs telling you if you should be re-evaluating your prices.
​​Raising prices helps increase your earnings because it indicates a high-quality service. And therefore also attracts better quality clients (just make sure you can deliver). On the other hand, keeping prices low attracts customers who don't want to miss a good deal. Especially in a tight market like this one, with increasingly more competition among designers and developers. The best thing about increasing them though? It allows you to eliminate cheap customers — so do it now, to avoid unnecessary headaches further down the road.
One of the best tips here is to know your target customer, their wants, needs, and peculiarities, so you can adjust your prices and offers accordingly. And then think about what is your unique value proposition you can offer them, that differentiates and makes you more beneficial to them, than other creators.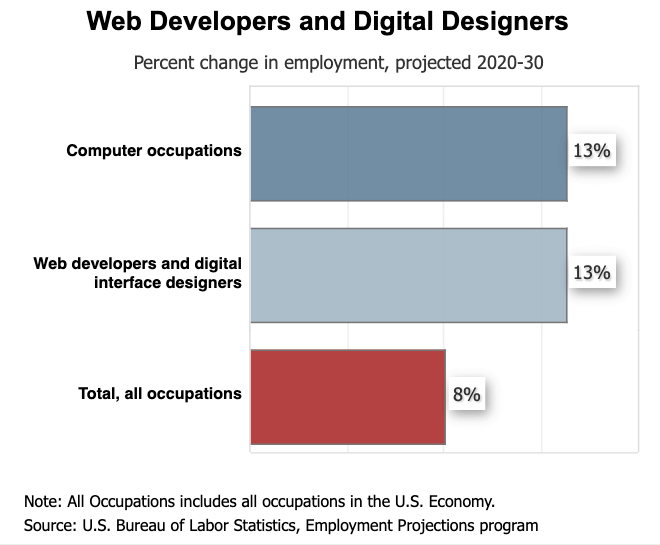 Focus On High-Paying & Long-Term Clients
There are two basic ways that you can increase revenue as a freelancer in web development, or any other niche for that matter. You could either land more clients or increase the lifetime value of each client (or both, of course). And do so, not by over-charging them but simply — asking the fair price for the value you bring.
Identifying the high-paying customers is simple — they're the type of customers who spend the most and purchase more of your offered products and services at once. If you don't know who they are, it might be time to take stock. And having a system to track your business, like a CRM or marketing automation software, helps a lot in this case.
By focusing on clients who see you as a strategic expert, rather than someone doing 'monkey work' you will be able to command higher fees. This will also prevent yourself from too much scope creep where you're constantly working on small tweaks here and there, that reduce your productivity. Plus, most web creators are solopreneurs, which means there's also a limit to how many clients you are able to take on at the same time, so plan accordingly.
It's also much easier to work with existing clients and upsell or cross-sell your services to them than to target, attract and land new ones. So, acquiring new clients takes much more time and effort, and if you have to do it continuously, can be a bit soul-crushing. That's why you should be focusing on satisfying existing clients, and offering ongoing services so you can obtain recurring revenue.
Optimizing Your Workflow
Optimizing your day-to-day activities by figuring out which tasks you struggle with for longer than you'd like, can have a positive impact on your revenue. From hiring help to using streamlined tools, and automating processes — invest in tools and people that will save you time, and in return, help get to your desired results faster.
Using Streamlined Tools
It's easy to get overwhelmed with all the productivity advice out there. Even more so, because many tools make sweet promises that feel pretty tempting, but don't always deliver. That's why it's important not to overcomplicate things when you're first mastering this whole streamlining thing — keep things simple!
First and foremost, take advantage of all of the free tools available online. If you want something enough, you will make it happen. Just look at these 17 killer web applications to increase your productivity in no time.
Secondly, think about using tools that get you from point A to point B faster, while also delivering the same excellent quality to the end-user. Meaning, does it really matter if you used a CMS to build a website, or build it with "real code"? If it delivers basically the same result for a client visually and practically, opt to save your time. Despite it being more expensive, it doesn't really add any additional, visible value from websites built on WordPress, for example.
The greatest benefit of using tools like website builders is that they allow your customer to maintain their websites easily by themselves, without breaking them. Besides that, website builders have gotten so advanced that they allow web creators to create completely unique designs with close to zero code and reuse them for faster turnaround.
Discover Website Builder used by Web Professionals to scale their business to success
If you're a web creator, the work doesn't stop when you launch a website. We highly recommend using Conversion Optimization Tools and building them into your maintenance package to create more sustained income. CRO tools record users' sessions on-site, generate heatmaps of which parts users linger on, and what CTAs convert them the best. This way you can improve client website design based on actual data — by magnifying what works, and changing what doesn't.
Transition From Single Project Work To Retainers
Aside from increasing your fees, generating a constant stream of revenue should also be your top concern. One way to achieve this is through retainers. Otherwise known as a contract between a client and a web creator to work together month to month over a longer period of time.
The benefits of working with retainer agreements which typically include a recurring flat fee are:
Having a clear schedule and steady and guaranteed income for a set amount of time
You can focus your energy on a single project at a time, making you more productive as studies show, and deliver better results to clients, in the long run
You can budget your monthly expenses based on the agreement
The client is guaranteed that their project will be given top priority and all of the web creator's focus for a certain amount of time (as agreed on) each month
Of course, there are benefits and disadvantages to each pricing strategy, but surely retainers are overall better if your goal is consistent revenue. In comparison to charging a fixed or hourly rate for short-term clients.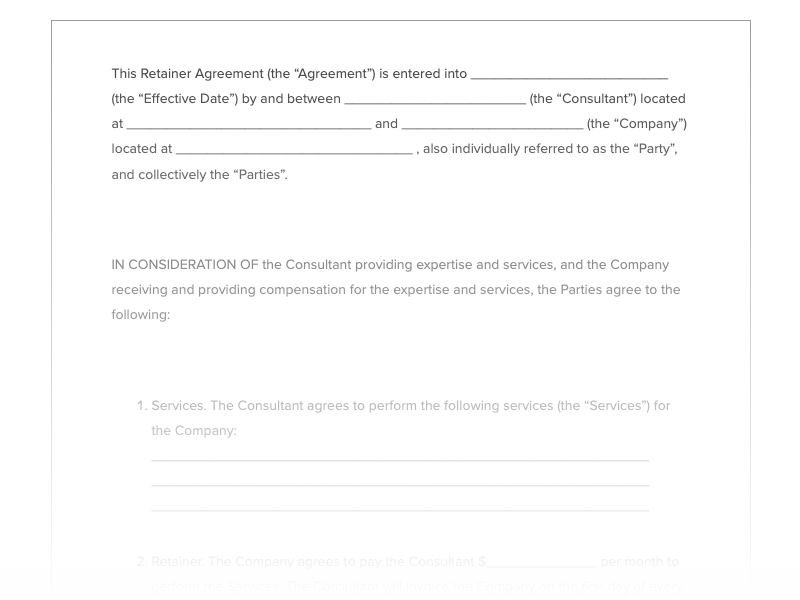 Hiring Help To Do More Work
Although most of us like how we do things ourselves, choose to work smarter, not harder. Even if web development, design, and freelancing are just a side-hustle. Essentially, you should keep doing the things you're the best at and are your main income generators. All of the rest, you should consider handing over to others, who do it just as well, for lower rates.
As a direct result of the COVID-19 outbreak, the demand for web development has increased even more (2,5% in 2022). Because many businesses and entrepreneurs are pushed to build and expand their online presence. Take advantage of a negative situation and turn it into a positive, and help people launch their business online.
Also, by help, we don't mean only other freelancers, but also applications and tools, including AI. They are built to replace or facilitate mundane activities — so take those advantages.
Consider introducing online chats with auto-replies, implementing personalized contact forms, and automated customer scheduling applications for more efficiency. Those and other activities can be easily optimized with the help that many Customer Relationship Management softwares, like Hubspot, provide.
The secret to success is to optimize and automate as many processes in your work routine as possible. A great way to find some helping hands, to get the job done faster, is through freelancing platforms. The most popular ones are Upwork, Fiverr, PeoplePerHour, and Codeable.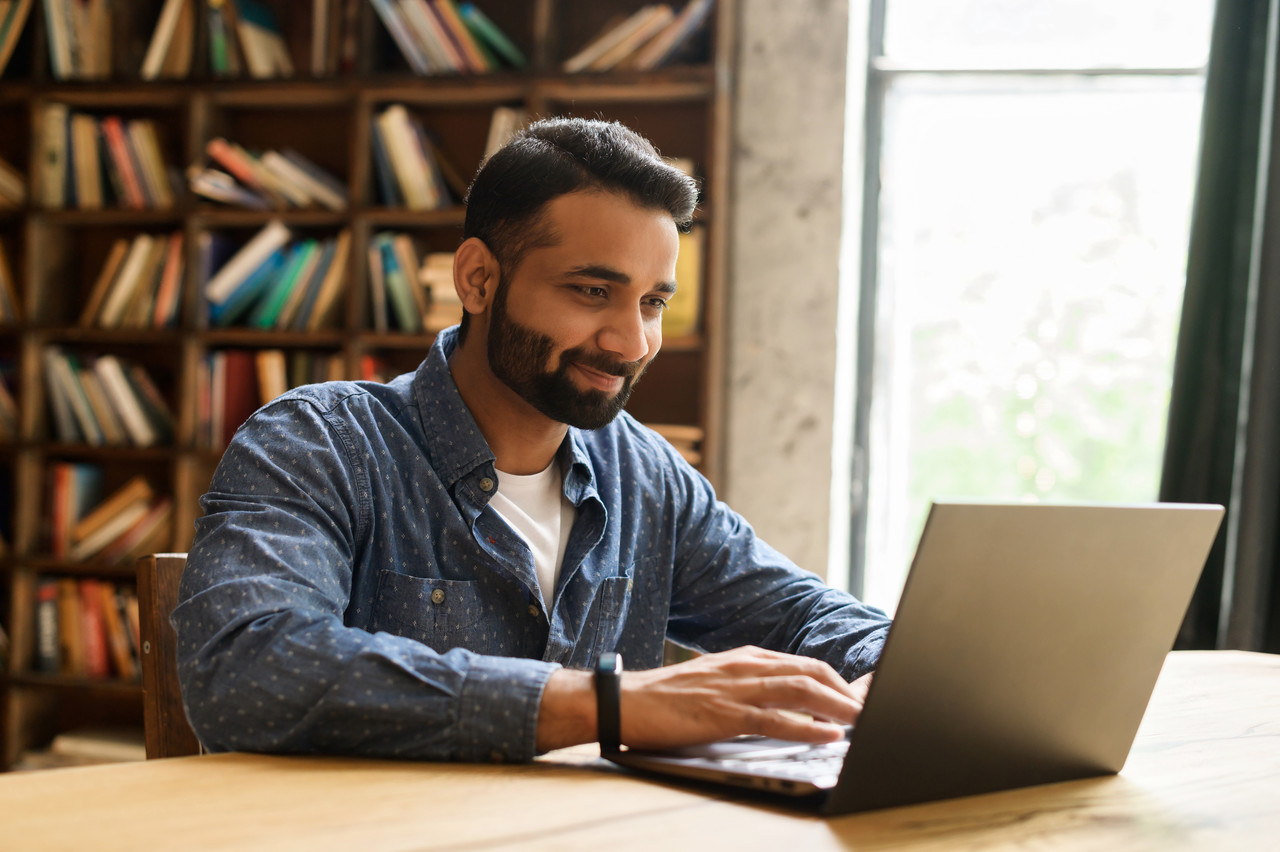 Create a Stronger Online Presence
Web creators prefer to focus on creating designs and websites for their customers. So spending time on their own sales and digital marketing activities might come as a challenge. Still, even with a small time investment into basics, you can achieve a boost to your brand. Here are some tried and true fundamentals.
Build A Personal Portfolio
Creating a portfolio website is an effective way to showcase the work you're most proud of. Plus, it helps distinguish you from other web creators in today's competitive market. It's an excellent way to establish credibility, show off your style and personality. And most importantly — what your work ethic is all about.
When it comes to your online presence, the first thing that potential clients will look for is a professional-looking profile. It's a digital footprint that represents you as an individual or your company in this ever-growing world of business networking. So if you don't have one or haven't updated it in a while, it should come as a top priority.
Portfolio websites can serve as displays of creative projects you have been involved with. As well as a springboard for attracting new opportunities. Potential clients are more likely to hire you having cold hard proof of your past successes in front of them. That's easiest done in the form of a portfolio or website.
You may want to include all the comprehensive details of your past web development or design work. But it's important to not go overboard and choose quality over quantity. List only your most-valuable accomplishments and do make sure your contact information is easily accessible.
Essentially treat your site like a product itself.
Aside from making your portfolio look pretty, it should also be practical and perform just as well. That includes applying the best practices that contribute to a good user experience. This means making sure you: 1) Apply the best SEO approach for attracting traffic on search engines like Google. 2) Adjust it for accessibility so it's usable for everyone. 3) Ensure high performance across all devices by using responsive design techniques.
In addition to owning a website, or sometimes using it as a 'placeholder' till they have one, web creators gravitate towards Dribbble and Behance. Both are great sources for inspiration and gaining more exposure for your work.
In conclusion, take good care of your website's usability and design as much as you would for a client's site. And start by taking some inspiration from the best web developer portfolio examples on the net.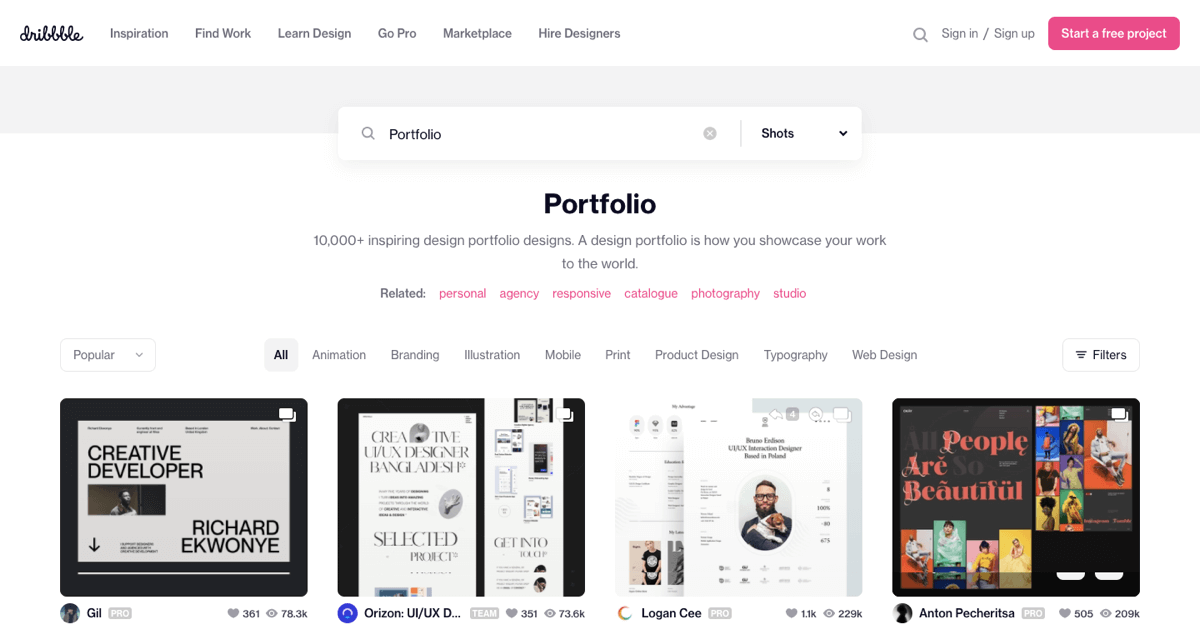 Leverage Social Media Where Your Clients Are
Social media stopped being a sensation an eternity ago. And it seems an obvious thing to tick off when it comes to building your personal brand. But there is a difference between having a presence and approaching it strategically.
Prioritize making a consistent presence on the platforms your best type of client is most likely to be on. Having a LinkedIn profile is a good idea to have for entrepreneurs and experts of any industry. Since it's one of the world's largest and most frequently used professional networks on the internet, to search for jobs. Even more so, it's an avenue for personal brand and relationship building with prospects and clients.
If you're a web developer that doesn't shy away from code work, you might already have a profile on GitHub. It's one of the most popular code hosting sites that allows you to collaborate with others on projects from anywhere. Alongside GitHub, most established devs also use CodePen, DEV.to, and Hashnode to connect with other professionals around the world. This is a great way to grow your skills and authority in the field. As well as stay in the loop with the latest scoop.
If you want to be successful, choose a platform that you enjoy in your free time. Find inspiration in popular content creators on that platform, and start creating your own content. When creating content, think about the pain points that your customers have with websites. Typically - growing their own business, capturing more leads, and converting them into paying customers. Or even just launching a multi-lingual website to target different audiences. Whatever it may be, you should be able to provide valuable solutions to their problems. And creating content is a great way to show the expertise and services that you can bring to the table.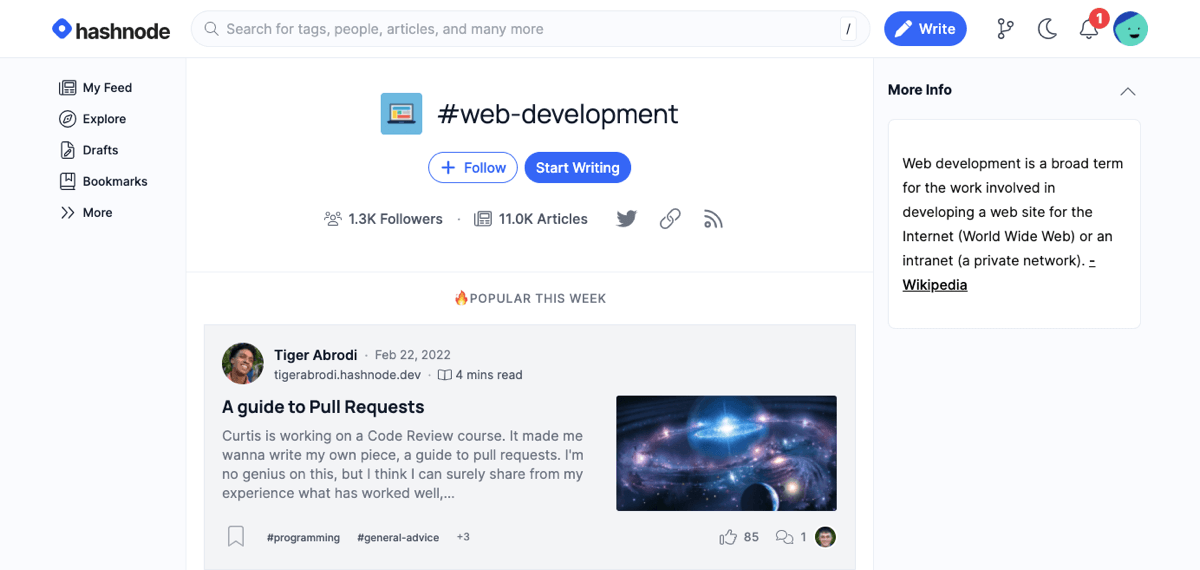 Networking, Networking, And Once Again Networking
Networking can be difficult. Especially in the era of COVID-19. But it's also incredibly beneficial for extending your career as a web developer or web designer. If in-person events are not possible, you can use apps like Meetup or Run The World to find online events.
Word-of-mouth can be an incredible asset when it comes to winning more work. When someone has heard good reviews about you, they are likely to consider you as their web creator of choice.
Working alone can be difficult, especially if you're a freelancer or independent creator. That why collaborating with others is a great way to expand your network. By building relationships with others who share similar interests and skillsets, that complement yours — you can help each other out.
Lastly, focus on building long-lasting and meaningful relationships with clients, prospects, and colleagues alike. As a business owner, you know that the key to success is customer loyalty and satisfaction. This means understanding what makes our clients tick so we can keep them happy in the long term. It also helps us generate more revenue over time. By building up repeat business from satisfied customers who refer others when they are pleased with their experience as well. This leads back into the importance of developing and nurturing strong relationships between yourself and your clients.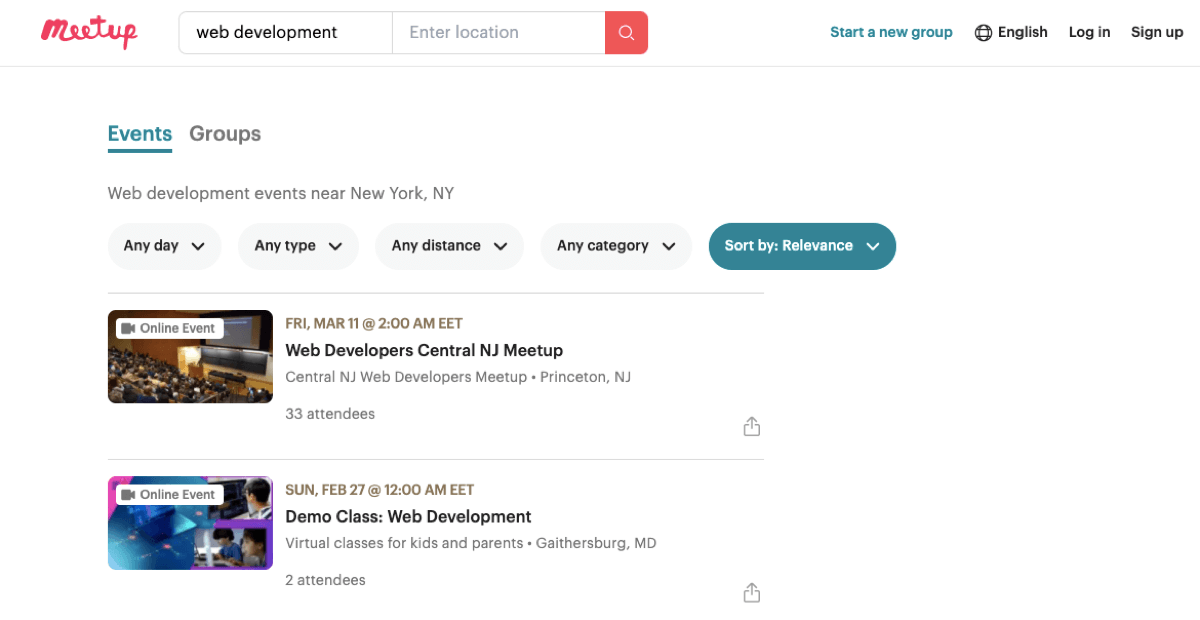 Conclusion
Now you know the 3 main concepts you should be paying attention to in order to scale your web creator business to success. Alongside plenty of actionable tips on how to implement them in your day-to-day activities.
If you keep on improving your craft and working more strategically, by hiring more help. Eventually, you will attract better-paying customers, earn more per client and improve your overall income. If building a team is your dream, these tips can also help you turn your freelance business into an agency. It doesn't matter if you're only just considering taking up web development as a side-hustle, or as a full-time carrier. Working on these 3 main areas is beneficial to any size business.
Discover the Website Builder used by Web Professionals to scale their business to success