WebKitty is a team of web designers who collaborate with professionals in the media and creative marketing industry. Through such collaboration, they present small and medium-sized businesses with ways to strengthen their online presence. Earlier this year, the company discovered that Visual Composer made the process of web design user-friendly. Further, it also minimized the time usually needed to produce a basic website.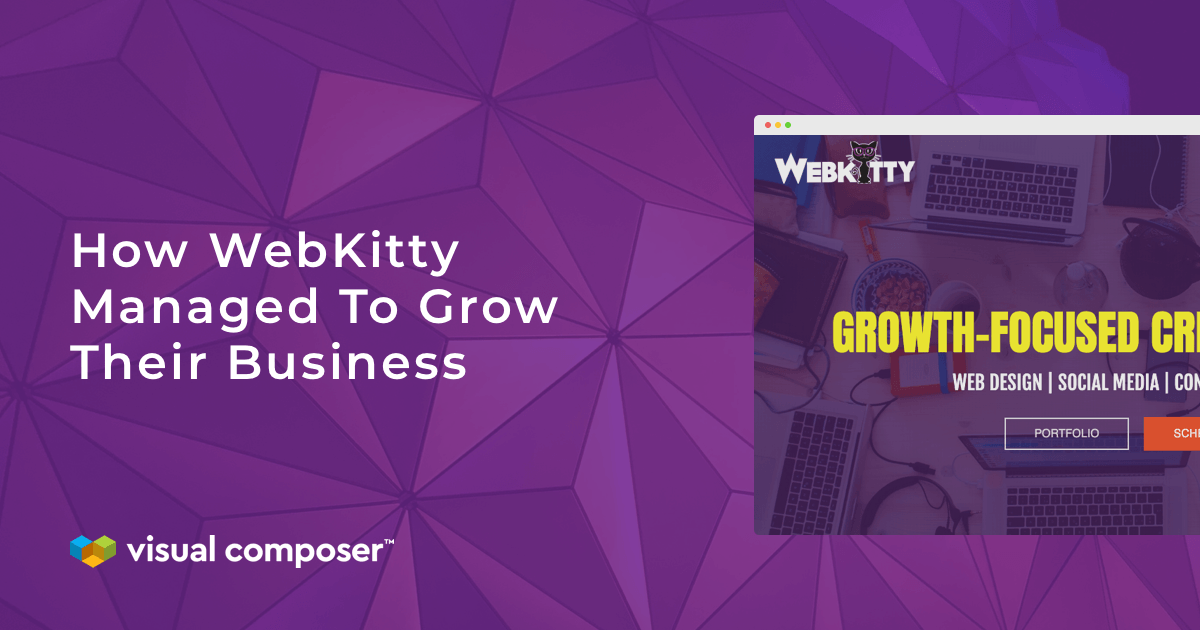 After using a website builder for several days, WebKitty grew a fondness for the platform and purchased the Developers license shortly afterward. Some of the options that really made web design easier and faster to build were the ability to view the mobile version and switching device types for each element.
WebKitty Chooses Visual Composer Developers License
To create a product landing page, WebKitty charges from $500 to $3,800, based on the work scope and functionalities required. With the assistance of Visual Composer, they can build cost-effective sites and offer relevant online marketing services (with assistance from creative and local marketing partners), including:
Social Media Marketing
Branding
Software and Mobile App Solutions
SEO Services
The original website I produced using Visual Composer was for WebKitty, which impressed me from the get-go. Each element would have warranted manual coding, but instead, I achieved everything I needed to do through the web builder's hub directly. I liked the option to use basic responsive elements (such as animated content and hover effects). Its capacity to hastily produce mobile-friendly versions of every page simplified my job. When I purchased the Developers License, I watched the magic happen.
Something special happened, indeed! WebKitty grew from helping 5 monthly clients to as many as 20+! Clients not only receive quality websites, great customer service, but also a one-stop shop for digital marketing services as well.
What they enjoy most of all is their initial call with the client to learn more about their company, their competition, what has been effective thus far, what hasn't been, and most importantly, what their business objectives are.
WebKitty's monthly growth plans and payment programs come with website updates, options to make changes, monthly reporting, strategies for lead generation, social media growth management, and SEO.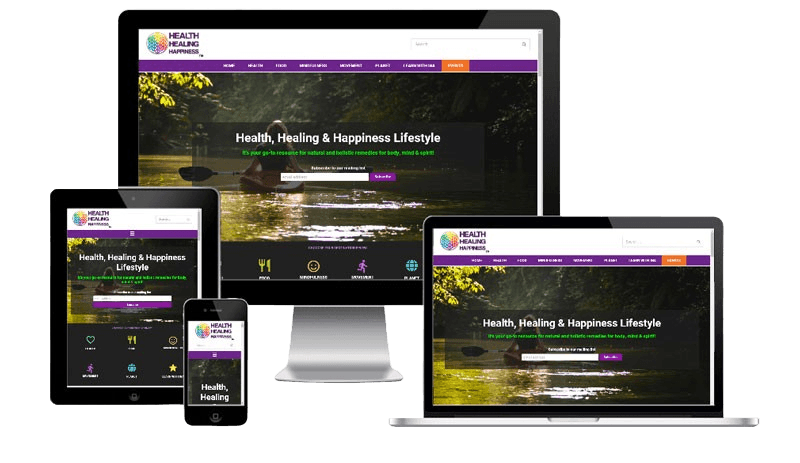 I have collaborated with WebKitty on several projects, and was pleased with the services each time! Analyn, the founder of WebKitty, is quite a fast worker, flexible as she is creative, and has offered nothing but end products of the highest quality. The company has competitive pricing, a great work ethic, and a creative state of mind that will make your products stand out.
www.healthhealinghappiness.com
In Conclusion
With Visual Composer, WebKitty can focus more of their time on nurturing their customers, building relationships, and co-creating with other creatives to support growing businesses.
The Visual Composer Developer license offers countless approaches to create a variety of website solutions. It provides the ability to create an unlimited number of websites, complemented by benefits such as excellent customer support, regular updates and features that impress every time.