WordPress Gives A Hand is a charity event that has been taking place for the past three years. This year we are focusing our efforts on helping the WordPress community in Ukraine. In numbers, it makes up around 0.22% of it, if we estimate by sites built with WordPress in Ukraine. The majority of these are facing massive attacks. But it's much more than that.
Ukrainians have been fighting for their country for 8 years, 9 months, 3 weeks, and 3 days to this moment. It escalated on the 24th of February earlier this year. Being a small, family-culture company, it affects us deeply, to see our colleagues and friends facing these difficult situations every day. So we want to do anything and everything to help.
Being part of a community also means we support and encourage each other's ideas, beliefs, diversities and come together in difficult times. A community is like a tree with its roots, where damage to one part of the root system, affects the whole tree.
If you would like to support the WordPress community in Ukraine, there are several ways that you can get involved, and we will discuss them in this article.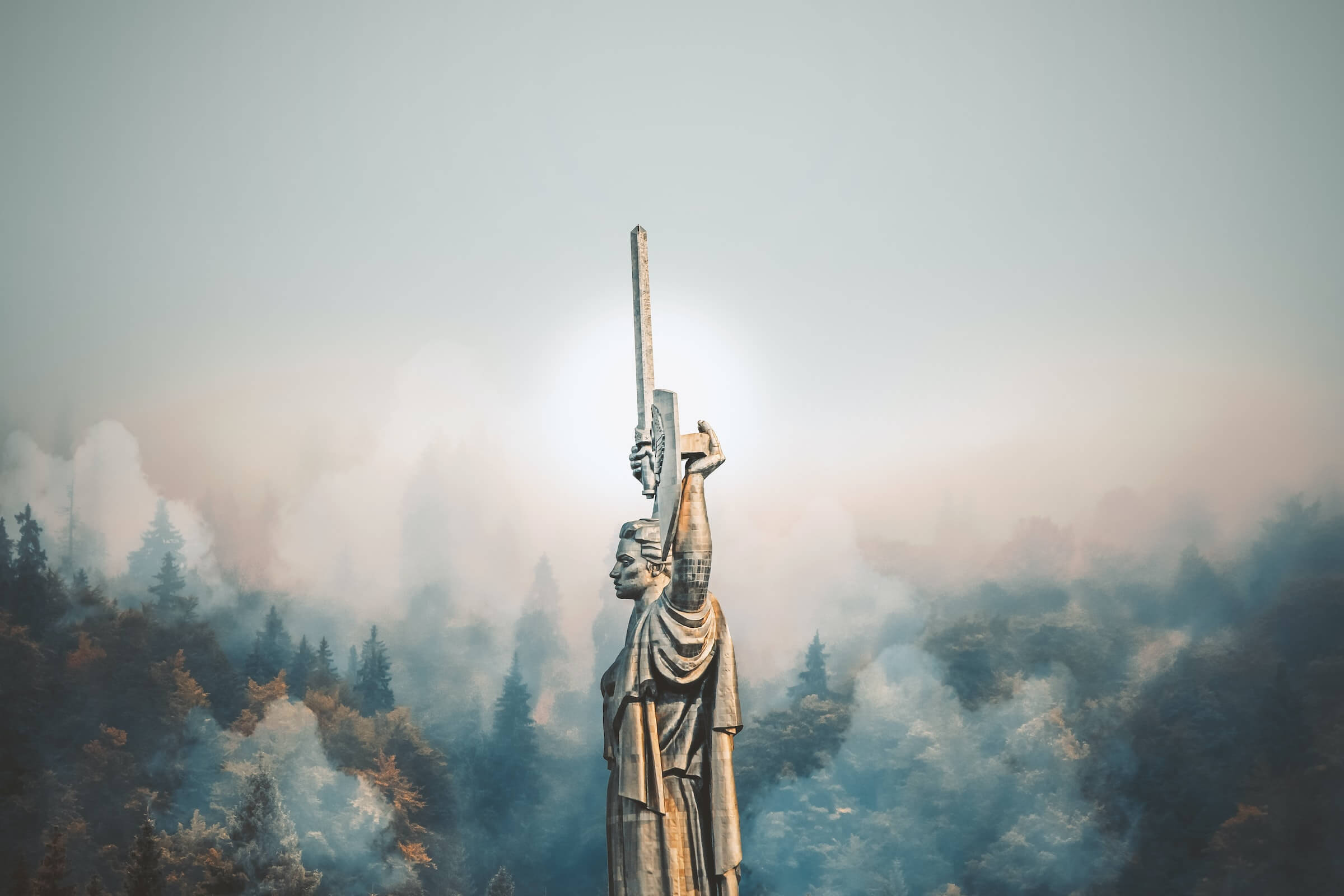 About The WordPress Community in Ukraine
Ukraine is part of the European WordPress community, which began in 2013. From the very beginning, they were determined to make WordCamp Kyiv happen no matter what. With the first event taking place back in 2016.
Besides that, Ukrainian people are passionate about WordPress and the web in general, and actively host and organize WordPress meetups, conferences, and workshops all over the country regularly, despite all the odds working against them.
WordPress Events in Ukraine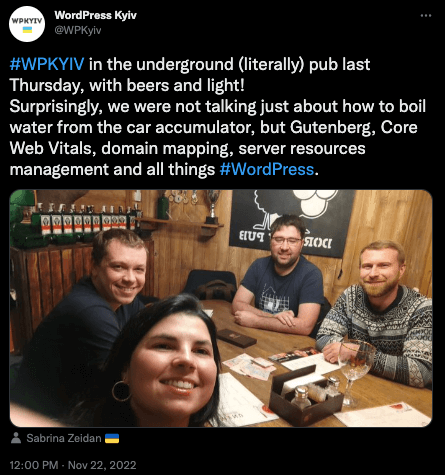 🇺🇦 Made In Ukraine
As members of the WordPress community, we can support and benefit from one another by purchasing WordPress products and services made in Ukraine, or those that have a part of their employee base located in Ukraine.
In turn, we can also benefit from the high-quality products and services that are available.
Hire Top Talents from Ukraine
There are many reasons to hire Ukrainian people. Ukraine has a large and highly educated workforce, with many people skilled in fields such as software development, engineering, and design.
In 2020, over 90% of young adults in Ukraine had completed at least an upper secondary education, compared to the EU average of 84%. Largely due to the fact that state-run universities in Ukraine provide high-quality education at a low cost.
Ukrainian workers are known for their strong work ethic and dedication to quality, which can help to ensure that projects are completed on time and to a high standard (talking from personal experience).
Additionally, hiring Ukrainian workers can make a big difference to the 10 million people who have been displaced from their homes and jobs.
YouTeam is a company with Ukrainian roots that connects customers to a network of over 25,000 engineers across 500 dev agencies in Eastern Europe and Latin America. They have waived the service fee for customers hiring talent from Ukraine, and they donate 50% of their net profit to support Ukraine
Upwork is a popular freelancer platform that can connect you with some of the top talents in Ukraine. It's no surprise that Ukrainian workers have a high rating on Upwork, with 4.9 out of 5 stars from clients
Freelance Hunt is a Ukrainian-made platform, that has helped complete more than a million projects worldwide successfully, by connecting employers with top Ukrainian (and other) freelancers
Employ Ukraine has helped connect thousands of employers and job searchers with remote and on-site teams across the globe, without any service costs
Ukrainian Insights on Helping Ukraine Through WordPress
To truly understand the significance of the support and ways to help Ukraine within the context of the WordPress community, we must hear from the heart and soul of Ukraine - its people.
"The WordPress community was the first to help me through the attacks on Ukraine and provided support. For those looking to support Ukraine, there are many reputable funds to donate to, but be aware of potential fraudsters Thank you to the WordPress community for spreading the word and supporting us "
Partnerships & Content Manager at Crocoblock
"I'm grateful to the company for accepting our current electrical problems and the fact that sometimes I can't work because of it. I have already taken some steps to improve my situation, and I'm also grateful for the competitive salary, which is above the average in Ukraine and gives me more options in different situations"
Backend Developer at Visual Composer
"My company has provided extra support due to the situation in Ukraine, especially in the beginning when things were much worse. Almost everyone at the company tried to support us at least verbally. And when I had difficulties with internet and electricity shortages, management always understood the situation and provided some free days off to help me out."
Backend Developer at Visual Composer
We hope this helped get a greater sense of the positive impact that the support from the global WordPress community has had on Ukrainian lives. To overcome this, we need to stand is solidarity with them, as they would do the same for us.
How To Support Ukraine Directly
It's important to understand that the war affects everyone, not just the WordPress community.
The consequences of the war can be felt across the globe, in terms of political, economic, and social impacts. This is why it is crucial for all of us to be aware of what is happening, and to support efforts to bring peace and stability to the region.
If you are a concerned global citizen, a Ukrainian diaspora member, or just someone who wants to make a positive difference, here are some ways you can support Ukraine directly: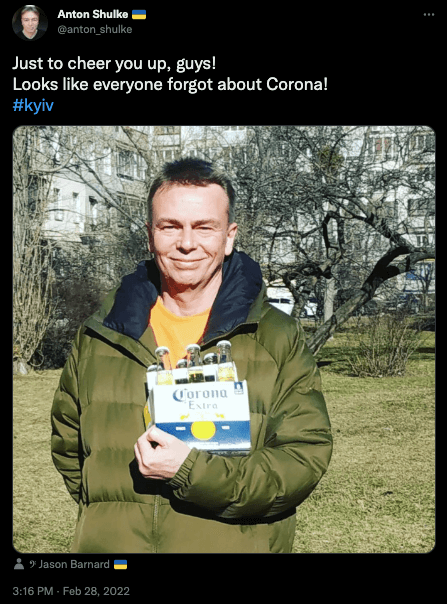 About WordPress Gives A Hand
WordPress Gives A Hand is a community-driven initiative that aims to help those in need and make a positive impact. The event started as a charity function in 2020 and has grown into a movement that supports various charitable projects and organizations worldwide.
The initiative was started by our team at Visual Composer, who wanted to give back in difficult times. By partnering with other companies and products in the WordPress community, we were able to make a bigger difference and grow the event beyond our expectations.
This year, to support Ukraine, we've decided to focus on helping Ukrainian children who are affected by the conflict.
We encourage you to join us in our mission and donate to help those who are most vulnerable – young children, elderly people, families with disabled children, or unemployed single parents.
Meet The Ambassadors Giving Back in 2022
While the war is a crisis with major consequences, it's important not to forget about other causes, that still need help during these difficult times.
That's why WordPress Gives A Hand 2022 participants - WordPressers, product owners, and all-around lovely people are donating a percentage of their revenue during the last full week of the year to causes near and dear to their hearts:
Final Thoughts
In this blog post, we discuss ways to support Ukraine, including donating to organizations, spreading awareness, advocating for policies, and purchasing goods and services. By taking any of these steps, you can help to make a positive difference in the lives of those living there.
We also discuss WordPress Gives A Hand, a charity event that supports not only the WordPress community in Ukraine but also other equally important causes. You can find out more by following us on social media (@wpgivesahand) and on our official website.
Additionally, many studies have shown that giving and helping others is the number one source of happiness. By giving as often as possible, we can produce the "Happiness Trifecta" of dopamine, serotonin, and oxytocin. Therefore, we owe it to ourselves to give as often as possible in order to be happier.
"Good deeds aren't supposed to be self-less, they're supposed to make you feel good so you can do more of them and make an impact in the world."