With every new update, we deliver more features, reduce the number of our customers' pain points and expand the overall appearance and functionality of the plugin. But the 24.0 update is a complete gamechanger.
We are thrilled to announce a new Archive Page Editor. Finally, welcome the most powerful tool to fully control your archive page. And that's not all! We launched a new My Visual Composer account to ease your licenses and subscription management process for all times.
Ready, steady, go! ????
Welcome Archive Page Editor
Most WordPress themes come with a pre-defined design of pages like 404 or archive pages.
However, if you want to organize your latest content in a different (and unique) way, you might want a solution to design your archive page. Here it is! Welcome, a new Visual Composer Archive Page Editor (and say goodbye to default archive pages).
What if you were able to get 100% control over your WordPress website? Imagine: you can customize any page – post type, category and tag archive page to adjust it to your needs.
Does this sound unreachable and unrealistic? Not at all! From now it's possible with the Visual Composer Archive Editor and a Premium subscription.
Custom Archive Templates
Archive Page Editor allows you to create custom archive page templates directly from the Visual Composer frontend editor. It means intuitive interface, no coding and all Visual Composer features at your fingertips.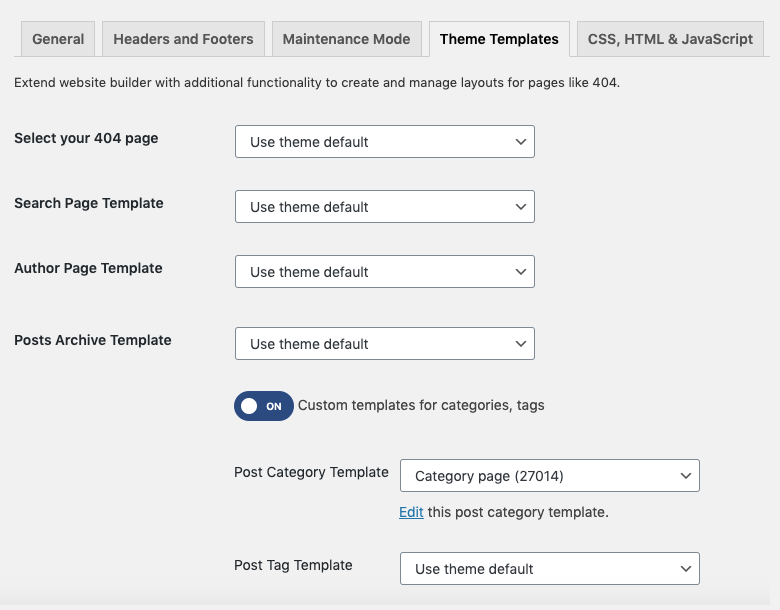 In Visual Composer, you can create a custom archive templates for the following pages:
Search page;
Author page;
Post archive;
Shop Page.
As you see, Archive Page Editor also works for the WooCommerce Shop Page, which is a pre-defined custom post type to display products. For the post and shop archive, you can create custom templates for product category and tag pages.
For now, Archive Page Editor works only for one custom post type. But keep your finger on the pulse, we are working hard to expand the functionality of the new editor.
With all those benefits Archive Page Editor is a great addition to the Visual Composer Theme Builder. Because now you can customize your archive pages based on the specific post type, category, or tag.
How exactly? Choose any page layout or create one-of-a-kind headers, footers, and sidebars. It has never been so easy.
How to Create an Archive Page Template with Visual Composer
We already have a tutorial on how to create a custom archive page in WordPress. Yet, you need a few coding skills to do so. And it is where Archive Page Editors comes on the stage.
Here are how to create an archive page template with an Archive Page Editor:
Open your WordPress admin panel;
Hover over Visual Composer and choose Archives;
Click on Add Archive;
Choose the title, customize your page, add any Post Grid element;
Go back to WordPress and select Settings under the Visual Composer;
Navigate to Theme Templates and find Archives;
Pick previously created an archive page as an archive template.
Note: Under the Post Grid element's Data Source pick a Dynamic Archive to list the latest post of the specific post type.
Discover CSS Animation Delay
A number one rule while making websites: static content is just too boring. Really. You might not be following recent Web Design Trends (we encourage you to do the opposite), but at least try to apply some animation to cause your audience's reaction (or wonder).
In Visual Composer, it is possible to add a CSS animation to any content element via powerful Design Options. The dropdown presents multiple (and diverse) animation options. But with the release 24.0, we have gone way further.
Now you can also control the delay of the animation. Set a delay in seconds by manually inputting the number for the animation to be triggered. Wait a second (or more)…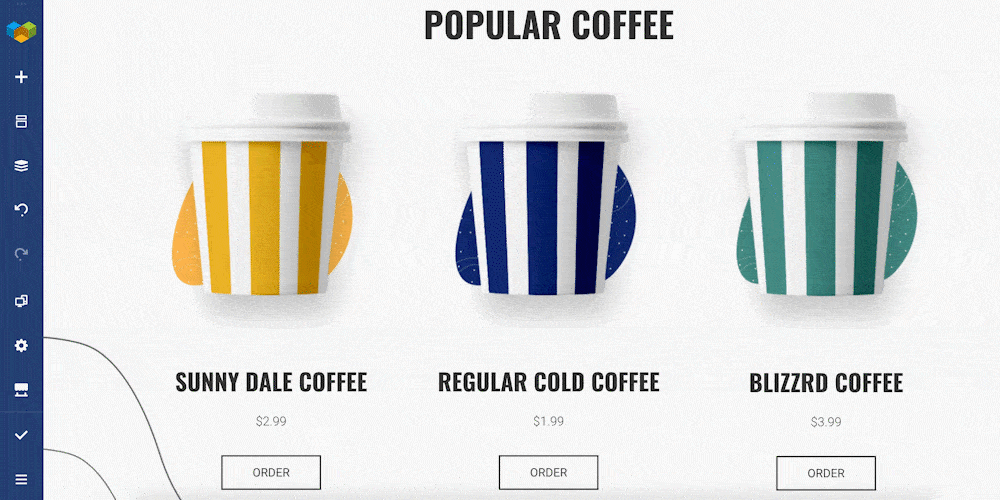 …done!
Say "Hi" to New My Visual Composer
Here a huge (and fascinating) update: new My Visual Composer account has been launched for license and subscription management. All your previous data from the Visual Composer Account will be on our new platform now.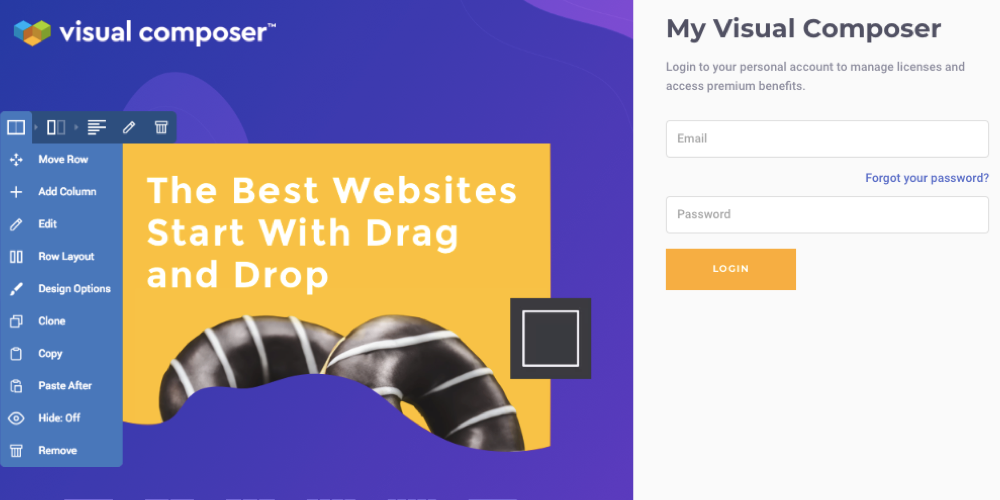 Okay, here you might start asking questions. Why all of these needed? How will I (as a user) benefit from it? We expected this (and prepared answers).
So, below are some reasons why My Visual Composer is better than the old platform (Visual Composer Account):
Intuitive interface that makes your subscription management faster (and easier) than ever;
An option to adjust and change your data (email, payment method) manually at any time;
A license upgrade process right inside the portal just in a few clicks;
A possibility to renew your expired license even after some time has passed.
Wrap Up
As one of our admired customers once said: "…with the help of Visual Composer, it takes only a few minutes for me to transform ideas into a website." The team of the Visual Composer considers this as a motto and a mindset to live by.
With every new release, we are thrilled to help you through this "from idea to website" path (and we will always be). So, make sure to update and explore more features available.
Expand your idea and start to create your stunning website with the Visual Composer Website Builder right now.