There are several factors to qualify as the best WordPress theme. One can be the best theme for an e-commerce website, one better for the blog. Another that will be suitable for custom projects, and one that will look better on a mobile phone.
Which are the best WordPress themes, you may ask? This article summarizes the WordPress themes that are best for their functionality. Such themes are compatible with WordPress plugins, easy to customize and adapt to any kind of web project.
Before we begin, let's find out what the WordPress theme is and what it does on your WordPress site.
What is a WordPress Theme?
The theme is a core element for every WordPress website. It requires at least one theme to be always activated so that you can change the look and functionality of your WordPress site without coding. WordPress themes fall into two categories: free and premium. Free themes can be easily downloaded from the WordPress repository or from the theme owner's website. Premium themes can be found and purchased on the theme marketplaces.
WordPress themes can be uploaded and activated from the WordPress admin > Appearance > Themes. While creating a website, you are free to change from one theme to another thus altering the website's layout and design. But not every theme change can be a good idea, so before doing so, it is important to pay attention to the default settings of the theme you are going to use. Also, its compatibility with plugins that are activated onto your site.
How to Choose a WordPress Theme?
Before you choose a WordPress theme, it is important to understand what are the features that are fundamental to your website project and which ones you can do without.
If you are looking for the theme using a Google search or navigating through the theme marketplace, you might want to think of features that are essential to your project. I suggest you create a checklist based on the following criteria:
Layout – how many columns are you planning to have, do you need a sidebar; if yes, which side, left or right;
Features – are you planning to have a featured image header, do you need a customizable menu, header or logo;
Subject – this should be an easy one, are you creating a blog, photography portfolio, or an eCommerce site? The subject works just like a keyword and will filter the most appropriate themes for your site.
The second way how you can search for themes is via the WordPress repository or theme marketplaces. They provide with an in-depth search option where you can apply the necessary filters. All the mentioned criteria, layout, features, and subject is scaled down in sub-categories that help you filter down your best WordPress themes.
To do so, navigate to WordPress dashboard > Appearance > Themes. Click on Add New and choose Feature Filter option. Now, tick in the needed criteria and let the system find the best suitable themes for your WordPress site.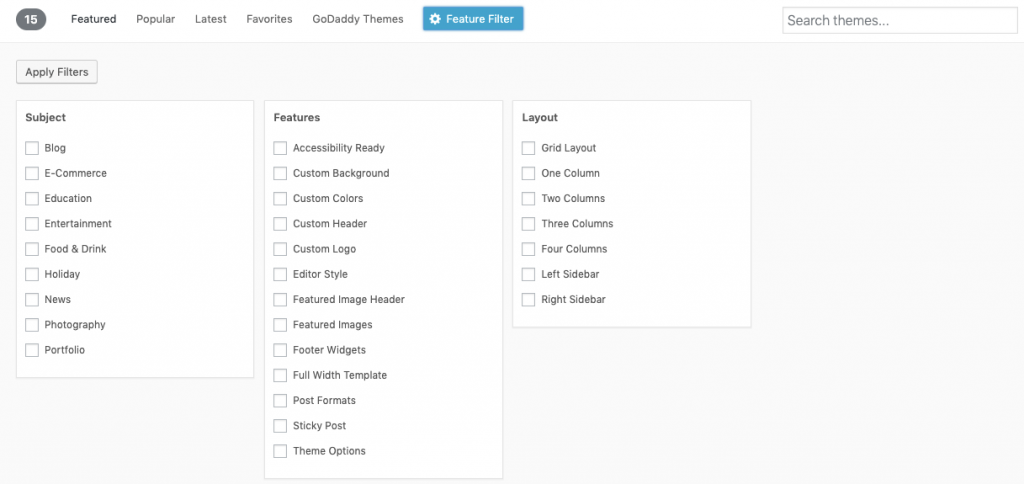 In addition to these criteria, it is important to pay attention to such things as design, matching colors, cleanliness, and compliance with different devices. The WordPress theme must have a good user experience. Here are core things you would want to consider when choosing the theme for your website:
Features: a list of features you will need in the long term;
Cleanliness: bloated theme can damage your site performance;
Responsiveness: make sure the theme is responsive, have a look at it from different devices (laptop, mobile, tablet);
Color scheme: choose the color wisely, the statistics show that people prefer light website color over the dark;
Support: if you prefer dedicated customer support, consider buying a premium theme;
Typography: Helvetica, Baskerville, Times, Gotham, they are just a few of the most used fonts in the website design;
Efficiency: test the theme to make sure it meets all the requirements, the theme's efficiency can be checked using a plugin, for example, a Theme Check;
Browser compatibility: try it with different browsers, make sure it doesn't have compatibility issues;
Plugin compatibility: check for compatibility with other popular WordPress plugins (Yoast, WooCommerce, Total Cache, etc.);
Multi-language: if you are planning a multilanguage website, make sure the theme is multilanguage ready;
SEO friendliness: it is essential for Google to fall in love with your website.
All the core elements described above can help you in choosing the best theme for your site. Once you've found several themes that meet your requirements, use Google, WordPress theme repository or forums and look at the rating and reviews. User rating and comments can help you understand if the chosen theme is gonna be good enough.
Why Consider Using a Premium Theme?
There are thousands of thousands of WordPress themes on the market, and many of them are free. That's the charm of the WordPress community. It is so dedicated that many assets, plugins, and themes are created for free use. However, there are benefits of using a premium theme.
Features and Customization
The biggest advantage of using a premium theme is that you have the ability to customize the theme at your own discretion. You can choose color combinations, change the layout of the page, choose from several ready-made templates, and access other useful features.
Customer Support
Although tempting to use a free theme, it is sometimes worth investing in a premium one. Why? Because you will receive quality support. Support for large web projects is very important. There may be errors, incompatibilities in the process of website development, so it's good to have support available.
Uniqueness
Assuming that most use free themes, the fact that you paid for your theme reduces the likelihood of someone else having a very similar website. Using premium theme options to customize it to your own design standards eliminates the likelihood of a website similar to yours. So, you stand out with uniqueness.
If the above-mentioned factors are not decisive for you, the free theme is a safe choice for your page. When choosing a free theme, I recommend checking whether it is included in the WordPress repository. To include the theme in the WordPress database, theme developers have to push their themes through rigorous standards that guarantee WordPress compatibility. For users, it promises quality.
Considering all the listed parameters for a good WordPress theme, let's look at a number of themes that include all the most important components so you can customize it to your liking.
The Best WordPress Themes for Your Website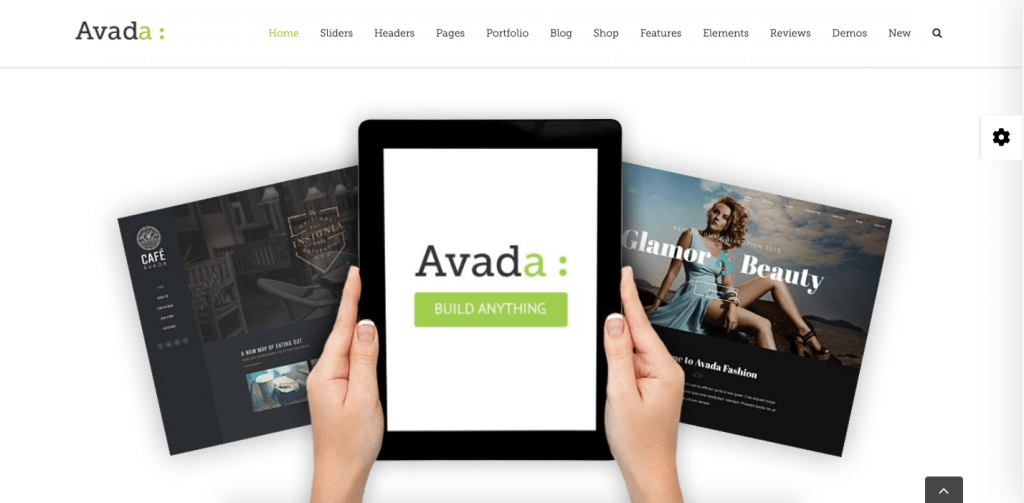 Avada Theme
Avada is a multi-purpose premium WordPress theme that stands out not only for the number of features and customization options it offers but also for its dedicated community and support. Apart from that, Avada provides excellent demo content so you can test the theme before purchasing it.
Avada theme can be used for any type of website, business, corporate, portfolio, or e-commerce. The theme offers advanced customization options that are powered by Redux allowing you vastly change settings to adjust them to your preferred end result. It includes a mega menu, WooCommerce compatibility, popular plugin integrations, unlimited color options, and many other features.
The price of Avada is $60, it is a great theme for advanced web projects that involve a lot of customization and unique approaches. For example, if you create a simple blog, most likely you won't use many of the features offered by Avada.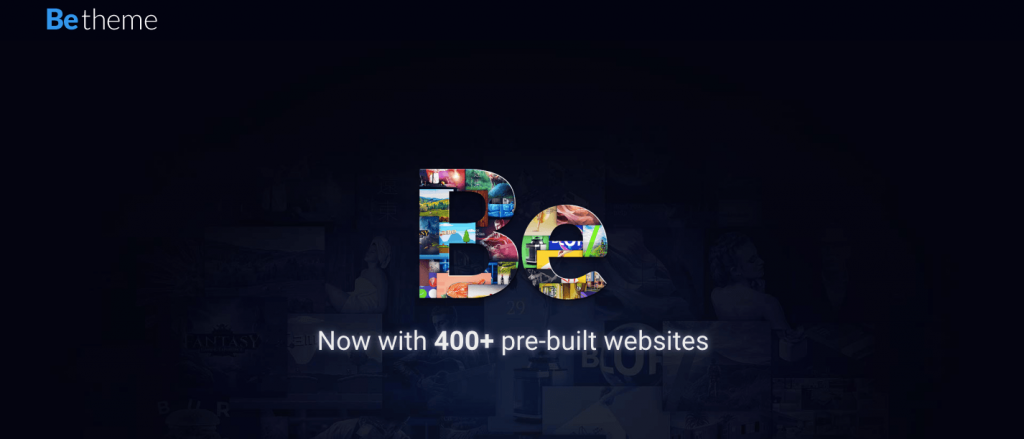 BeTheme
BeTheme is a responsive theme that contains many different features, a pleasant interface, and easy-to-custom design. There are over 150 layouts in a variety of colors, design options, and element placement such as headers and footers.
Offered placements fall into categories that cover a wide range of interests: business, entertainment, portfolio, blog, single page, online store, etc. The theme comes with two pre-installed drag and drop page builders that can be used in order to create unique pages without touching a code.
The price of BeTheme is $59. Its enormous range of features and SEO optimization puts it at the top of the premium category. Mentioned layout options, short-codes, and the built-in customization tool provide a wide range of options for users to build a quality website.
Divi Theme
Divi is another widely used multi-purpose premium WordPress theme that offers many different features and customization options. Its key elements are built-in drag and drop builder. In addition, the theme will include pre-made templates such as modules and layouts.
The same as other widely used themes, Divi has a big community that supports everyone involved. The theme lets the user go beyond the theme design offering a theme customizer, role systems, split testing, and other features that are available for the value of $89 per year.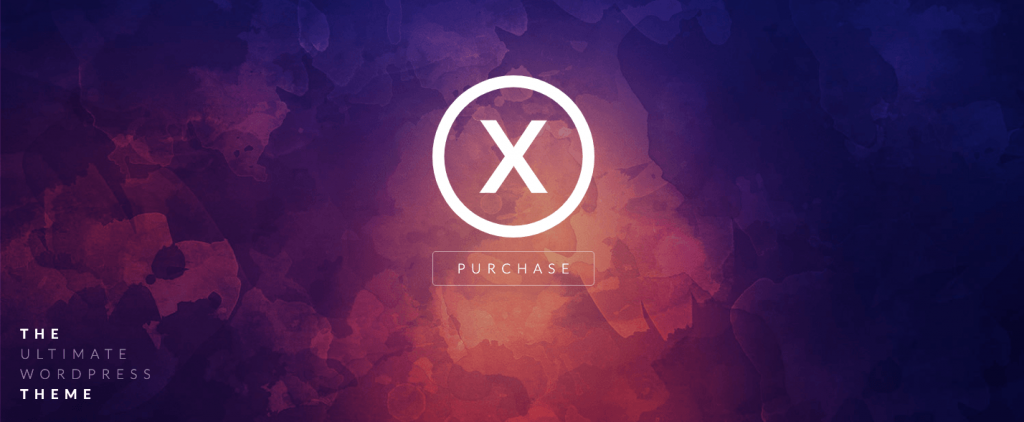 X Theme
X Theme offers flexible options for any industry to produce a suitable website. There is a wide variety of features that will be useful for both blogs and complex business websites. Instead of layouts or templates, the X Theme has Stacks – kind of different theme-packs. Each Stack offers a variety of features and styles. Just a different approach of how to let users choose the template to work with.
Additionally, this theme includes several free extensions that serve as a help to create a unique page design (Custom 404, MailChimp, Google Analytics, Slider Revolution, and others). The X The theme might seem a bit difficult to grasp, and more suitable for an expert WordPress user, for example, designers who produce websites for their clients. The price of X Theme is similar to the average Premium themes – $59, which is an adequate price for a quality product.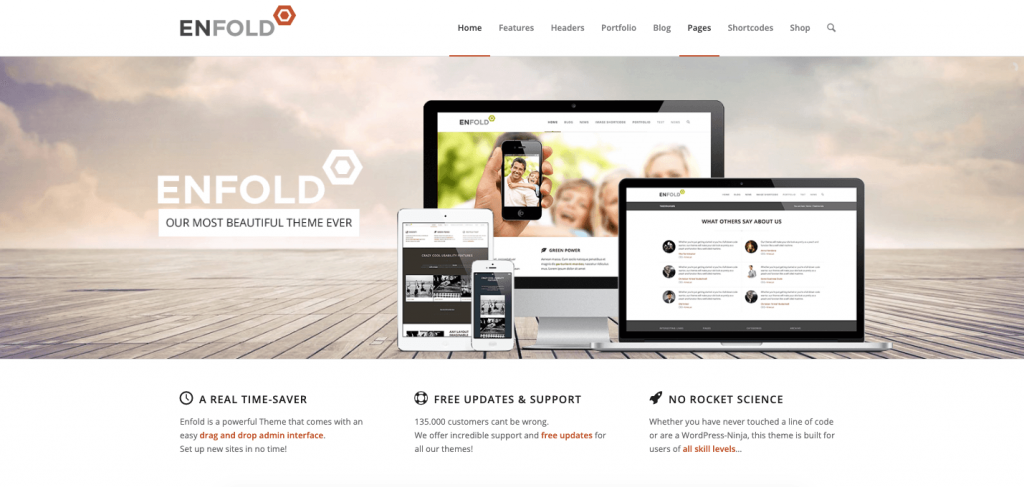 Enfold Theme
Enfold is a multifunctional premium theme that focuses on ease of use and beautiful design. Like other WordPress themes, this theme also offers an easy-to-use drag and drop site builder that lets users create designs at their own discretion.
The theme is very handy, its included demo content importer offers to choose the desired demo option and add it to your page where you can modify it with your own content. The theme offers several integrations such as the popular WooCommerce that lets you create an online store. For a multi-language website, Enfold has taken care of integration with Weglot, which supports more than 20 languages. The price for the X Theme is $59.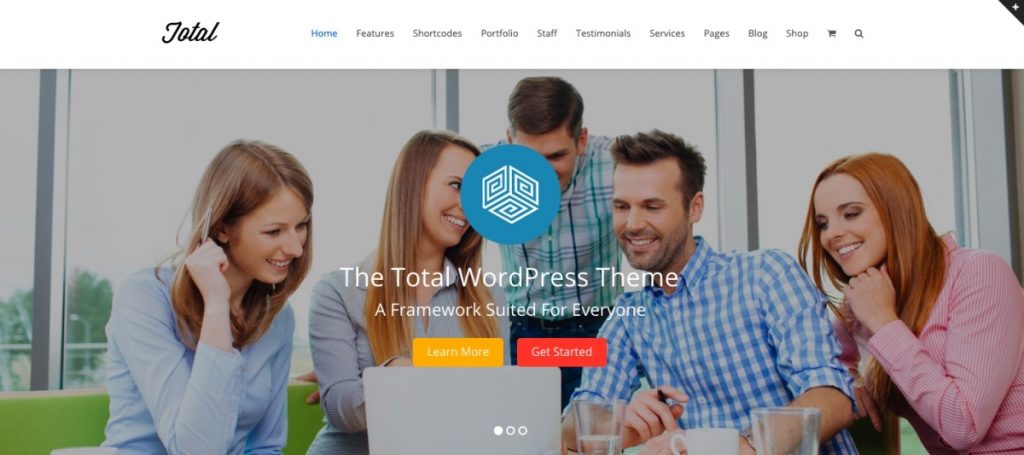 Total Theme
Total is another premium theme that offers a wide range of features and different design customization options. All the features offered are included in the easy-to-use Theme Panel, which allows you to activate only what you need.
From a design point of view, the theme developers have tried to make the user adapt to the design parameters. Colors, backgrounds, forms, typography and cities elements.
The Total theme has a built-in page builder that lets you create unique headers and customize page layout after your own delight. In addition, we offer more than 10 widget areas, custom widgets, and the ability to create your own widget area.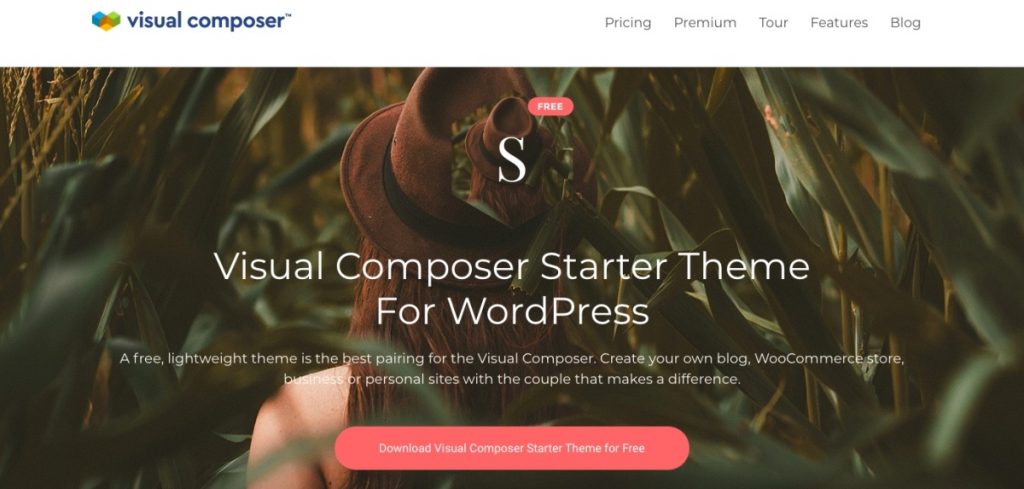 Visual Composer Starter Theme
Starter Theme is a free theme that stands out for its clean design and good structure. It is SEO friendly and responsive, allowing the user to easily customize page layouts by using intuitive customizer options.
It has a multifunctional application, the theme will fit into a personal blog, landing page, and business page, as well as a portfolio and online store. Starter Theme is compatible with the WooCommerce plugin, allowing you to create an online store for free.
Needless to say, the Starter Theme is fully compatible with the Visual Composer. It is a perfect combination that complements each other's best qualities. Starter Theme cleanliness and flexibility allows anyone to create a website using Visual Composer multifunctional website builder. The theme allows for customization, header, footer, sidebar replacement, and other design maneuvers.
Speaking of Visual Composer, it is compatible with all WordPress themes. Its built-in theme builder function lets you overwrite theme settings, making any theme unique. It is the magic of the website builder that it manages the entire content of the website, not just part of it.
Summary
We see there are many things to consider before choosing a WordPress theme. Its compatibility with other plugins, customization options and other important parameters that can affect your website creation process and its subsequent management.
Whatever your web project is, it's important to prepare for it. Evaluate everything, write a checklist with all the things you need to include on the website. It helps you choose the most appropriate theme and solution to create a professional site.