Many site owners begin thinking about their website design before they've found the right hosting plan. It's understandable. Nailing the perfect look-and-feel for your website is more fun than finding a hosting company.
If you've decided to use a WordPress hosting solution and to employ a powerful, flexible website builder like Visual Composer to design your site, you're already on the right track. Extend your run of great decisions by picking a great hosting provider!
In this article, we'll look at an impressive offering from a leading provider of WordPress hosting. HostPapa's platform for WordPress hosting is fine-tuned to run WordPress websites in a fast, stable, and secure way. Plus, their plans include extra features that make setting up and managing your website easy.
Read on to learn more about HostPapa's Optimized WordPress hosting!
Explore HostPapa's Platform for Enhanced WordPress Hosting
From supreme usability and performance to bullet-proof security and excellent support. When you examine Host Papa's WordPress hosting service, you'll see you can tick off all the boxes. This section will outline the benefits of choosing this trusted provider's popular WordPress hosting service.
Ease of Use
It's smart to use a managed hosting service, a world-class CMS (Content Management System), and a full-featured website builder to fast-track your website. And nothing gets the ball rolling quicker than a ready-to-go WordPress environment.
If you find WordPress installed, knowing it's up-to-date and configured correctly, you'll be able to focus on the critical task of implementing the website design you've been envisioning.
An easy start is one of the primary benefits of having a WordPress environment set up for you as part of your hosting plan.
Still, with HostPapa's service, ease of use continues to be the rule throughout the website creation process.
You can create a great looking site in no time by taking advantage of 100+ free professional themes. Automatic WordPress updates ensure you'll always be using the latest version. It also includes up-to-date security patches and the most recent performance upgrades.
HostPapa's award-winning WordPress hosting provides everything needed to build a great looking website fast, with no experience required!
Performance & Reliability
HostPapa's fast WordPress optimized servers ensure high performance that users and search engines appreciate.
Fast loading websites rank higher in search results. And HostPapa's enhanced content caching allows even the most elaborate websites to load in an instant.
It leverages the Cloudflare Content Delivery Network to make your website load fast through local caching around the globe. Plus, HostPapa's 99.9% server uptime guarantee lets you rest assured that visitors will always have access to your site.
Another benefit is the robust WordPress hosting platform that you can count on for a rock-steady online presence. It will serve your visitors and promote your brand every day.
Web Hosting Features You Really Need
Not all hosting companies provide the same level of service. And when you narrow your focus to providers offering WordPress hosting, the differences become even more noticeable. To be blunt, some companies offer server resources for a fee, and that's all.
HostPapa's world-class WordPress hosting service involves so much more.
Starting with the zero-click WordPress installation, users can begin creating their site immediately using the latest version of WordPress. That's usually where the included Jetpack plugin comes into play.
It's a powerful toolset that works hand-in-hand with WordPress to help users get the most out of their CMS.
One of the first features of Jetpack that most users work with is the 100+ free professional themes, a vast collection of beautiful and engaging designs for all kinds of websites.
The Jetpack plugin also helps users enhance website functionality, measure and analyze traffic, improve security, better-centralize website management, and tackle SEO tasks with ease.
Jetpack's marketing features help users schedule and automates social media posting. The plugin enables automated WordPress backups. So your site and its content can be easily backed up and restored as necessary.
Some hosting companies will point you toward your slice of server space and email you a link to a WordPress installation package. You don't have to settle for that!
HostPapa's WordPress hosting plans let you hit the ground running with access to a ton of advanced features and capabilities that every site owner needs.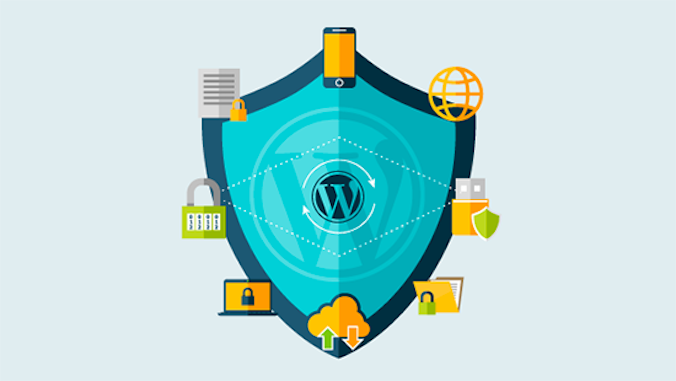 Rock-solid Security
WordPress has become the world's most popular CMS, partly due to its reliable, built-in security. WordPress developers are always focused on hardening the core software in response to common security threats as an actively maintained open-source CMS.
HostPapa's WordPress hosting service goes even further to ensure your site is secure. Users get a free SSL certificate for encryption that will keep website visitors safe. HostPapa is vigilant in defending websites, with plans that include state-of-the-art security systems to auto-detect and remove malware.
All plans allow site owners to enable HostPapa's WAF (Web Application Firewall) to stop malicious traffic before it can harm your website.
Some of the valuable security features you get with HostPapa's WordPress hosting come from the Jetpack plugin mentioned above. You'll have access to a set of website security tools that will help you scan your site for malware, filter spam, and ward off brute force attacks.
Support You Can Count On
HostPapa has a staff of helpful WordPress experts that support users in many ways. There's one-on-one WordPress training that's free and designed to jump-start users with any level of technical expertise.
With the four languages 24/7 access to WordPress experts and a massive WordPress knowledgebase, you can find all answers and solutions at your own pace. And your online business will always be safe.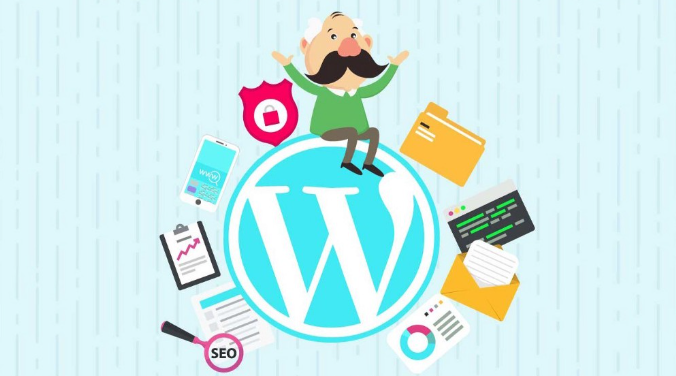 HostPapa — Smart Choice for Optimized WordPress Hosting
Deciding to go with a WordPress hosting solution is a smart choice, but they're not all the same. So, it's essential to select your hosting company carefully.
Similarly, when selecting a website builder, you'll want one that's as powerful and easy to use. If you need a beautiful website that perfectly reflects your brand, you can't go wrong with Visual Composer.
Just the same, if you want to host your site on a fast, reliable, and easy-to-manage platform, then HostPapa's full-featured WordPress hosting service can be the perfect match.
As a trusted provider of WordPress hosting services, HostPapa offers an optimized platform. That ensures your WordPress website will be simple to set up, easy to manage, fast and secure, and always available for your visitors.
Take a Closer Look
You can create a professional website in minutes with HostPapa's hassle-free WordPress hosting. If you want to run your WordPress in a quick and painless way, check out the HostPapa website to learn more about this impressive offering.
An affordable bundle of pre-installed WordPress and Jetpack hosted on servers that are finely tuned for your WordPress website — you just can't go wrong!