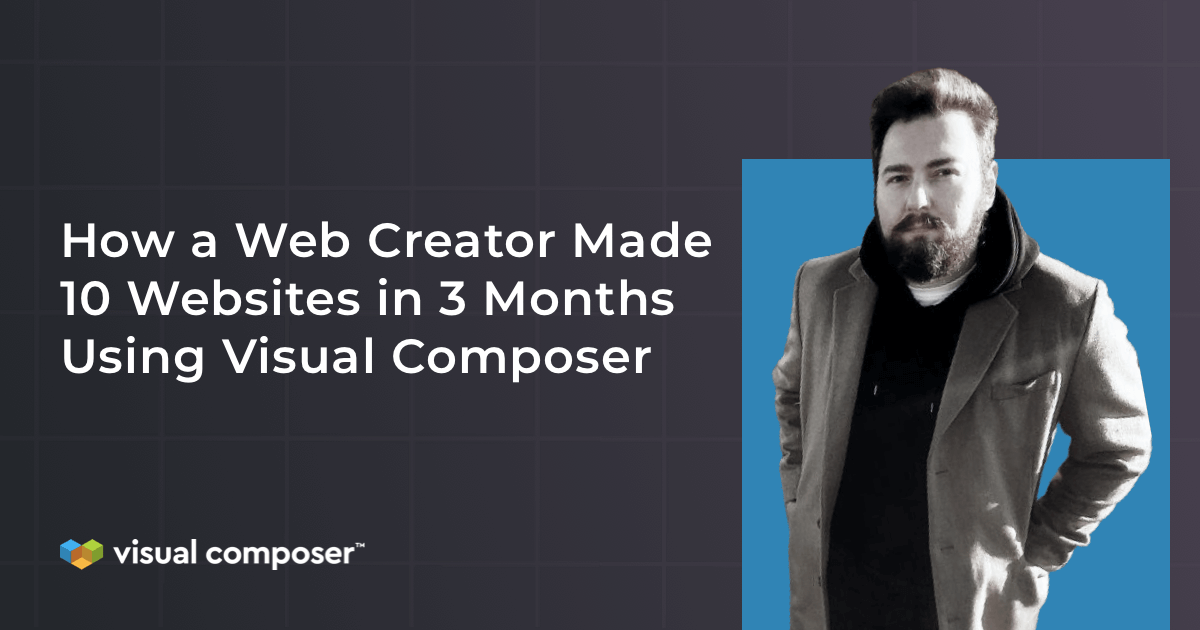 Web agencies and web creators who are focused on growing their business and offering smoother customer experiences to their clients, rely on website builder tools and plugins to cut away parts of the web development process that slow down delivery.
In this entry in our case study series, where we focus on showcasing how using Visual Composer benefits web professionals, we are spotlighting Oleg Kozlovski, the founder of the web agency Alotropy, based in North America.
His company has been in the business since 2012, helping develop websites and landing pages for various businesses, and the whole company structure consists of just two people — a project manager, and a designer. Since discovering Visual Composer in 2019, he has been using it ever since and shares with us exactly how it has helped him work more efficiently.
About the Challenges Before Using Visual Composer, and Why They Were So Significant for the Business
Oleg acknowledges that he faced various challenges before finding Visual Composer as the solution. The first challenge was time.
"If you need to create a website in a matter of days, Visual Composer allows you to prototype and create a site and launch it. You can see how the site will look on various devices and easily correct whatever mistakes that may arise."
The second challenge was the learning curve.
"Once I create a site, I usually pass it on to someone else for administration. A normal PC user is able to do simple tasks in Visual Composer in a matter of minutes. It's fairly easy to learn and doesn't require much design/developer knowledge."
He admitted that inefficient use of time was the biggest factor that had a negative impact on his business and that it needed to be improved. Now, since he has discovered Visual Composer and has been using it on all of his client's sites, he is able to complete more projects in less time.
"And most importantly the [Visual Composer] sites don't look like the typical WordPress premade sites."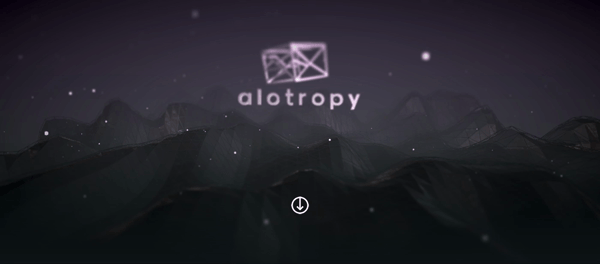 About Experimenting With Other Solutions and Why They Didn't Work as Good
Oleg had initially tried WPBakery page builder. Although he found it to be a bit slow, he was convinced enough to give the next-generation Visual Composer Website Builder a try.
He had also previously tried using Elementor but was hesitant to continue using it, because the builder was too complicated and, in his own words, 'messy'.
One of the biggest advantages of Visual Composer, from his point of view, is that it allows you to write custom CSS and JavaScript. Unlike some other website builders, as he admitted, that, unfortunately, follow a logic that's only known to its own developers.
"Adding a header to a web page with WebGL in Visual Composer is easy, and it works without any problems."
Discover the Website Builder used by Web Professionals to scale their business to success
About Discovering Visual Composer
Oleg discovered Visual Composer the same way many people discover new information these days - through search engines.
He found out about the more time-efficient web development product through online searches, right after the owner of WPBakery created Visual Composer — the React-based, no-shortcode, full website builder. See the difference between Visual Composer and WPBakery.
He admitted that the trend in the web industry that drove the need for using Visual Composer was the need for websites that looked good and were mobile-friendly before anything else.
Highlighting the responsive design feature, ​​that automatically adapts the website to look good on mobile devices, while still allowing custom optimization of the website elements for specific devices to ensure high speed and better usability.
As well as what sparked Oleg's interest in Visual Composer exactly, was that the new website builder was created in React JS, which seemed very interesting to him.
With Visual Composer being developed using React JS, it amplifies the reactiveness and receptiveness of the builder. By offering responsive templates, addons, and numerous content elements that help with building mobile-first websites, the exact factor that is so important to him and his business.
Web Agency Owners Favorite Visual Composer Features
The first feature that Oleg highlights that helps him and his clients meet their needs, is the ability to style texts site-wide [referring to the Font Manager Addon].
"It may seem like a very small feature, but it saves you a lot of time when you set the style for an H2 element and you know that it will be the same everywhere on the site unless you edit it."
The second feature that he finds very helpful is the ability to edit the style of each row and column, depending on the device that you are using. It allows you to change the background or the video, according to what device is being used. Yet another shout out to the design options Visual Composer offers for customizing website elements for specific device types.
The last, but not least important feature, he highlighted, is how well external JavaScript code works inside Visual Composer.
"I have implemented on a couple of sites a header made with Three.JS and it worked quite well, on the first run."
How Visual Composer Meets the Needs of Web Agency Owner and His Clients
As Oleg in his own words would explain Visual Composer to a friend or a client is: "It's like creating a website with HTML and CSS, only visually. All the rules still apply, like the 12-row layout, just this time instead of writing the code you create it all visually. And speed-wise, the site is almost just as fast." And that's exactly how he explains it to his clients.
When talking about his clients utilizing the product, he said: "They only have two needs, firstly the site must be done fast, and secondly, the site must be easy to modify so that they don't need to hire someone to do updates on the site."
"By the way, the other day it was a mini anniversary at our work. 10 websites completed in 3 months."
Lastly, it's important to note that he has a Developers' license (these days, called the Agency License for 1000 websites). The Agency License is $849 a year, which means that making 1000 websites with Visual Composer costs less than $1 per website. Plus, it takes tons of work off of your developer's golden hands, which is priceless, of course.
If you want to try Visual Composer, you can do it for free, or get a one-site license for $49, and access all the Premium features this agency is using for building their clients' sites.
About the Biggest Benefits of Using Visual Composer and Plans for the Future
As the biggest benefit of using Visual Composer, Oleg pointed out that it allowed him to practically skip the prototyping phase and go straight into production, on some projects at least. And, interestingly enough, he came to the same conclusion as Michael Belina, owner of Migman Media.
"Basically, it [Visual Composer] helped me decrease the production on simpler sites by up to 50%."
By far, Oleg has been most impressed with the ability to create a single style that runs throughout the whole site, Header and Footer editors, and the ability to edit the look of each row and column, depending on what devices are being used, as he highlighted previously.
As for his plans of continuing using Visual Composer for future projects, Oleg said: "I would like to learn React enough to be able to create my own Visual Composer elements. And I would love to find a way to integrate something made with Three.JS into Visual Composer."
Showcasing how by creating websites for a living, and using the right creative outlet, you get inspired to continuously learn new web design and programming techniques that help you grow as a web creator.
Lastly, Oleg pointed out that it may be a good idea to find a way that users can pass their own layouts to one another, that would engage collaboration between web creators. Or, an alternative to that — creating a place where Visual Composer users could share various layouts, similar to the way self-promotion and social networking platforms like Behance or Dribbble operate.
"Other than that, thanks for everything and keep up the excellent work."
Ending Thoughts
On our last conversation with Oleg, he revealed: "The other day it was a mini anniversary at our work — 10 websites completed in 3 months. We couldn't have done it without Visual Composer".
Oleg's story is inspiring, and it's clear that he has succeeded by using the right tools to get there. You can also achieve success like Oleg by working smarter, not harder (as cliché as that might sound, but the Visual Composer web creators continue to prove right), and customize your websites to your clients' wildest desires, without any hiccups along the way.