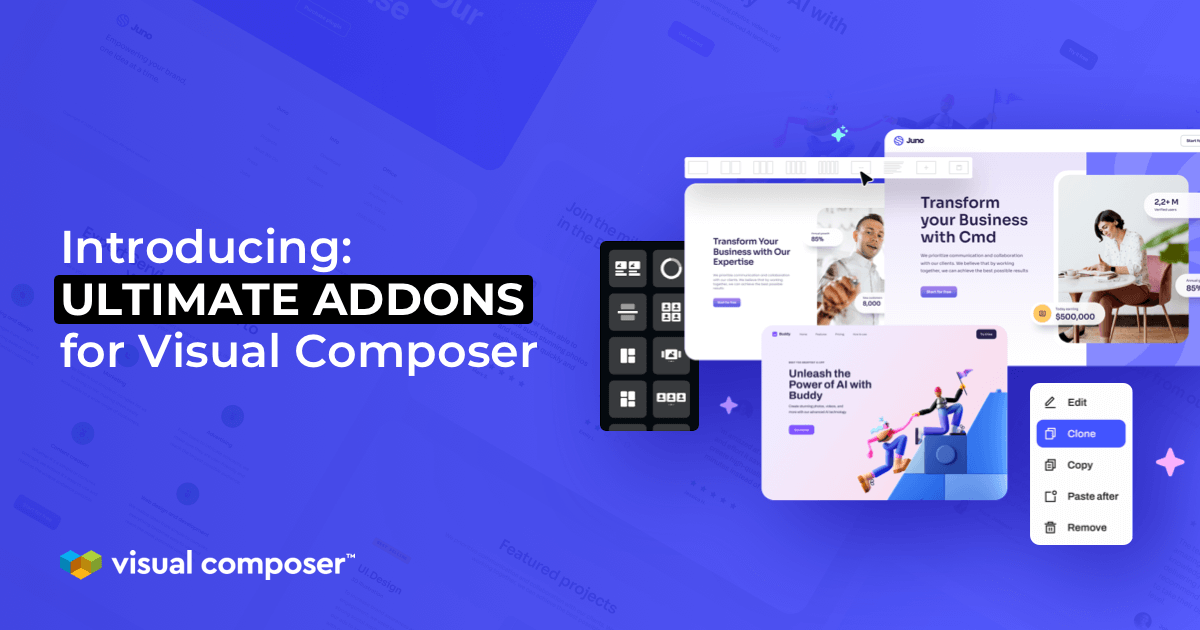 We're thrilled to introduce you to Ultimate Addons for Visual Composer, a game-changing addon that extends and enhances the functionality of the Visual Composer Website Builder. It gives you access to an impressive library of additional elements, templates, blocks, and more.
In this blog post, we'll explore its features, provide a step-by-step guide on getting started, and take you behind the scenes of the fascinating journey of bringing this remarkable add-on to life, directly from the creators themselves.
Discovering Ultimate Addons for Visual Composer
Let's start with what matters most — the features.
Elements and Extensions: Expanding Your Design Arsenal
One of the standout features of Ultimate Addons for Visual Composer is its extensive library of over 150 elements and extensions. From advanced post grids and captivating content elements to interactive containers and eye-catching e-commerce pricing tables, these additions open up a world of possibilities for enhancing your website's look and functionality.
And the best part? You can customize these elements to perfectly align with your brand's unique style, ensuring a seamless integration into your website's aesthetics.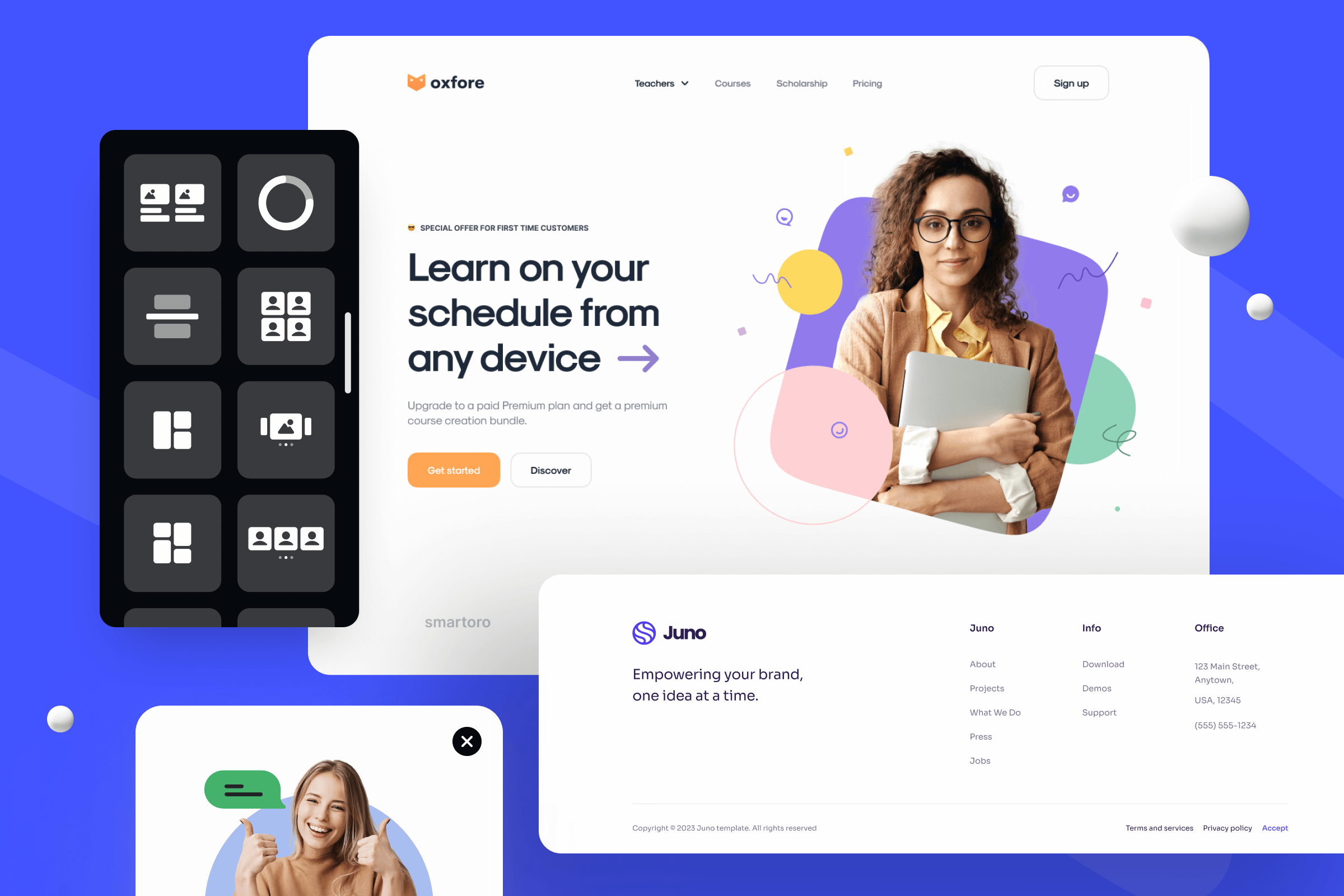 Templates: Streamlining Your Design Process
It doesn't just stop at elements and extensions. Ultimate Addons for Visual Composer offers over 225 pre-designed templates. Crafted with expertise, these templates cater to a wide range of industries and niches. Whether you need a stunning landing page, an elegant portfolio showcase, or a simple blog layout, these templates have got you covered.
With just a few clicks, you can have a professional-looking page up and running. These templates save you time and ensure your website leaves a lasting impression.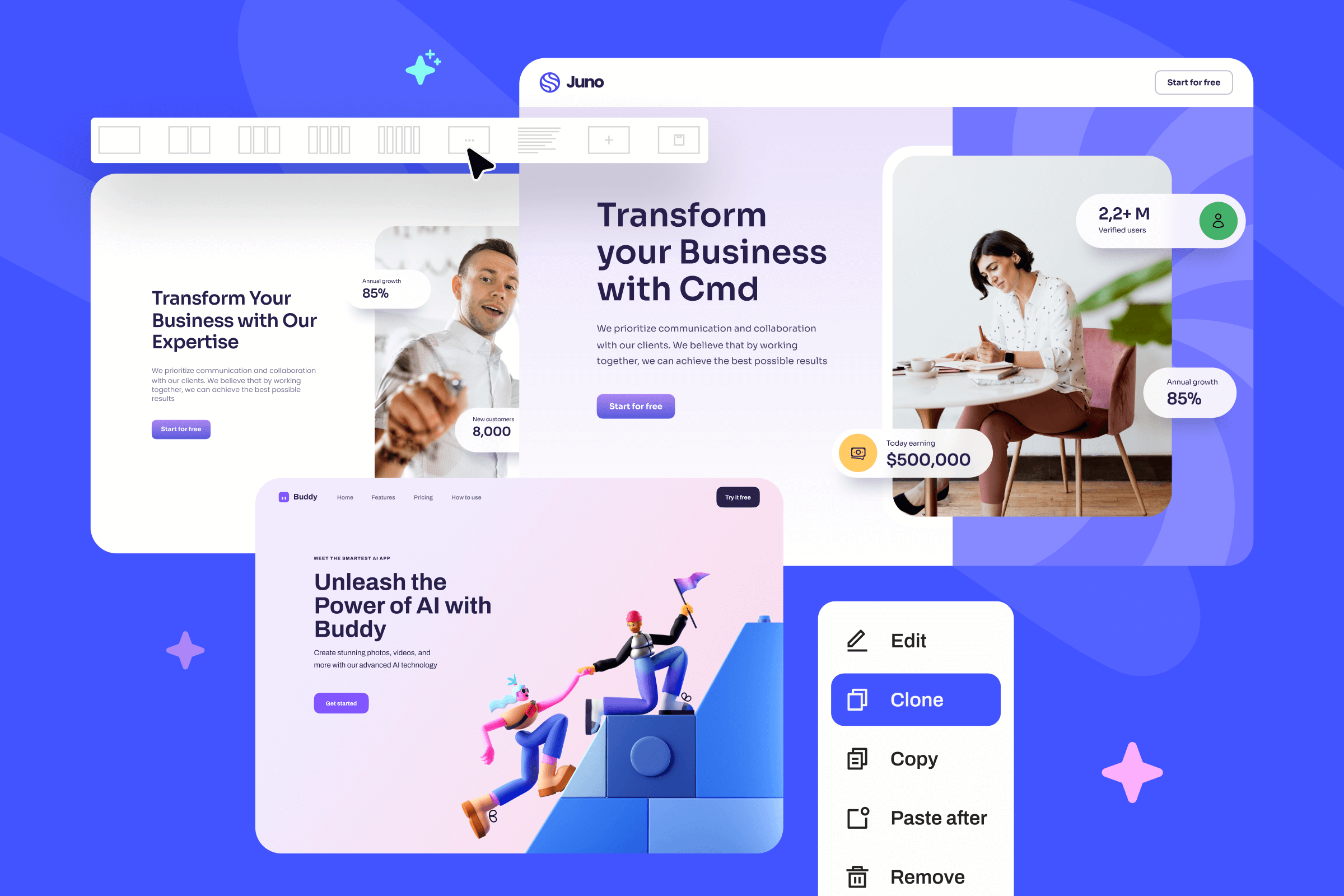 Blocks: Elevating the Visual Experience
Creating an immersive web experience has never been easier. Thanks to Ultimate Addons' collection of over 390 professionally designed blocks, you can effortlessly captivate your website visitors.
These blocks are not just visually striking, they're built with responsiveness in mind. This means your design layouts will shine on any device, whether it's a desktop, tablet, or mobile phone.
Unmatched Value: Empowering Your Web Journey
Now, let's talk value. Ultimate Addons doesn't just provide you with an exceptional toolkit for website building and design, it offers a deal that's hard to beat.
For just $69, you get access to all the powerful features of Visual Composer (valued at $149), including the complete theme builder. But that's not all – you also receive a lifetime license for Ultimate Addons, along with hundreds of additional templates, blocks, and elements to supercharge your website's functionality.
Think of it as a comprehensive package that empowers you to unlock the full potential of your WordPress website without breaking the bank.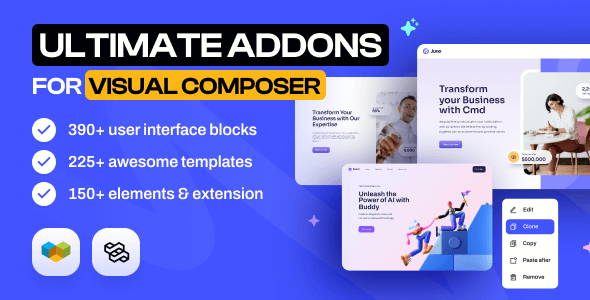 Getting Started with Ultimate Addons for Visual Composer
Getting started with Ultimate Addons for Visual Composer is easy. Simply follow these steps:
Purchase and download the addon from CodeCanyon.
In your WordPress dashboard, go to Plugins > Add New.
Click "Upload Plugin," choose the addon file, and click "Install Now."
Once installed, click "Activate."
Once activated, you're all set! You can access the Ultimate Addons elements and templates right within the familiar Visual Composer interface and enjoy the enhanced capabilities and flexibility that Ultimate Addons offers for building and designing your WordPress website.
Ultimate Addons for Visual Composer: From Idea to Reality
Let's dive deeper into the journey of bringing the addon to life as we share insights from Lucas Selsek, the CEO of WPbuilders – the team behind well-known WordPress themes like TheFox and Cesis, operating under the name Tranmautritam.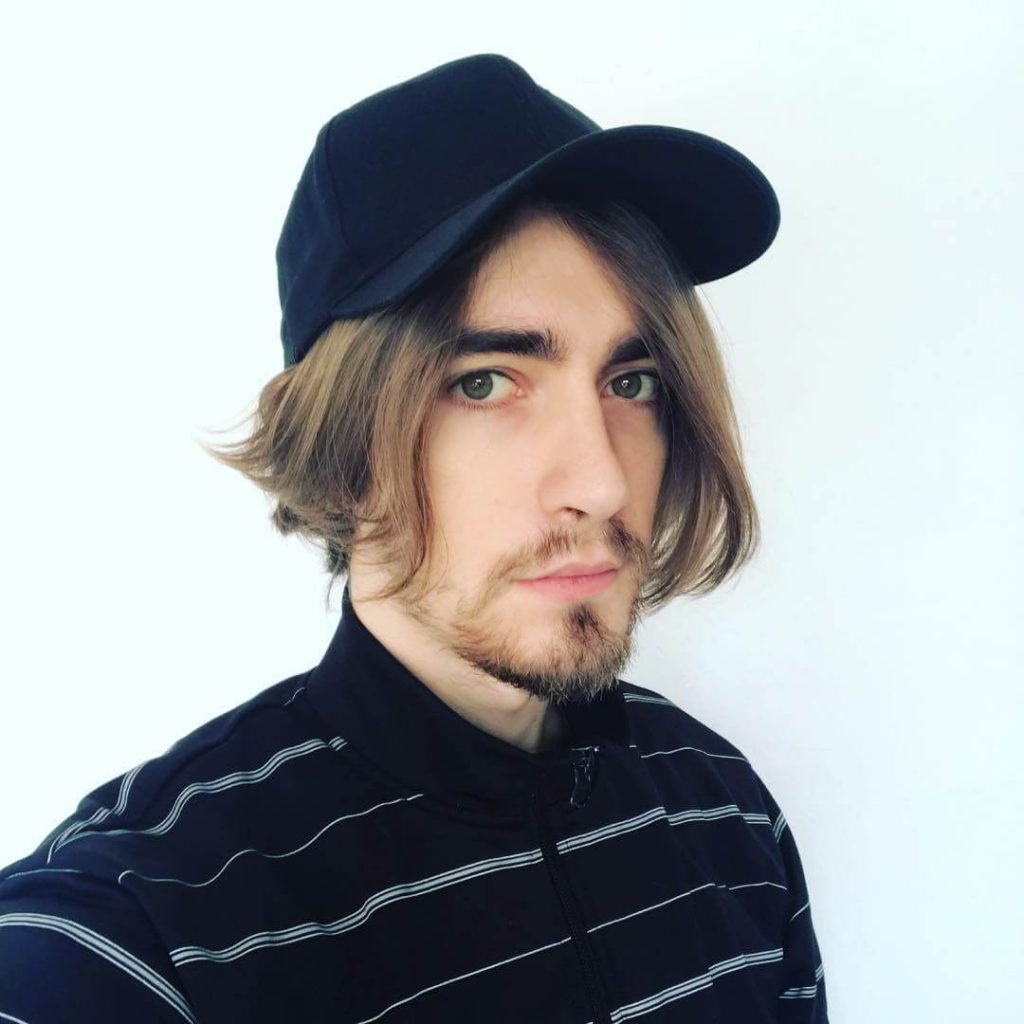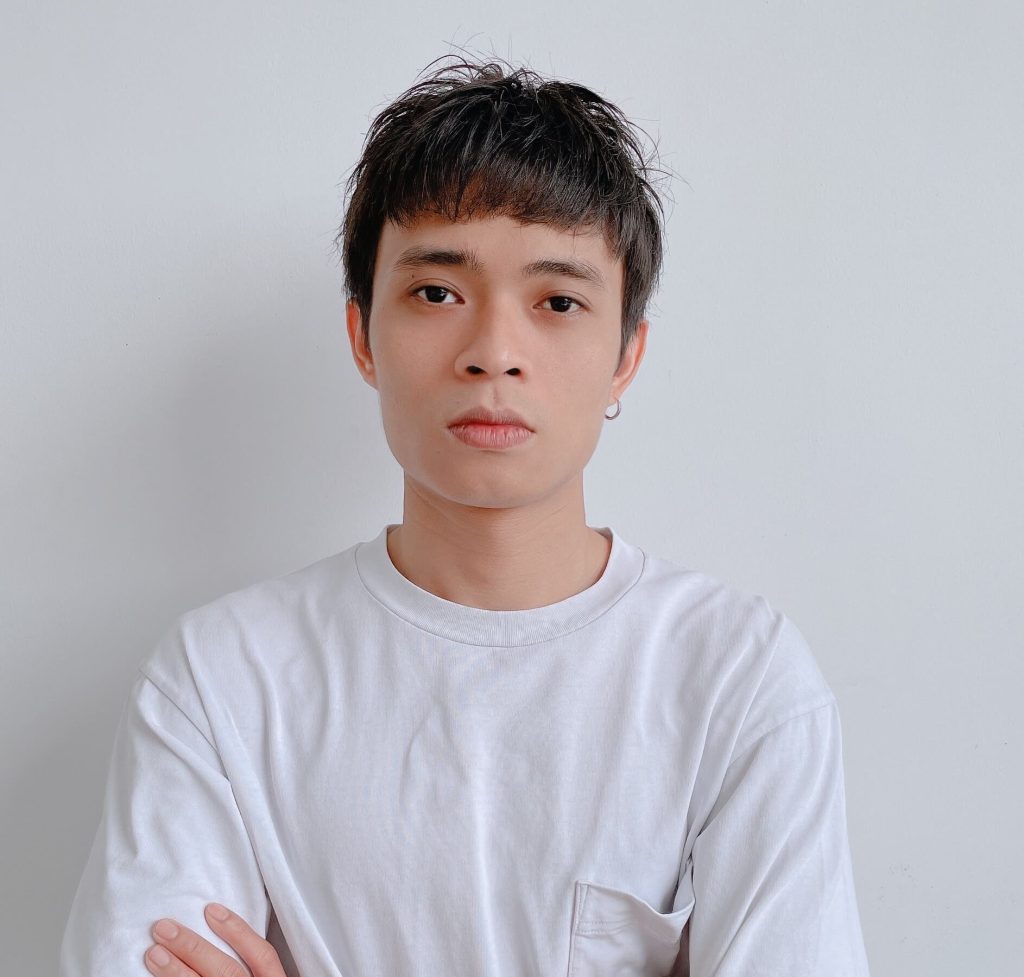 Planning and Design
It all began with a deep dive into established builders like Visual Composer, driven by the goal of adding fresh elements and elevating existing ones to new heights. Leading this creative journey was their lead designer, Tranmautritam, whose visionary ideas were instrumental in crafting cutting-edge templates and captivating demos.
Collaboration was key during the design phase, ensuring a seamless user experience and alignment with existing systems.
Development and Execution
Development followed an iterative approach with rigorous testing and refinement to achieve peak performance.
A standout aspect of their journey was the remarkably smooth development phase, made possible by the comprehensive documentation and support from the Visual Composer team.
The development phase was remarkably smooth, thanks to the comprehensive documentation provided by the Visual Composer team. Their support was exceptional, always ready to go the extra mile when we had questions or needed assistance in fine-tuning our elements.
To further enhance the addon, the team encourages customers to suggest features they'd like to see.
If you ever find that a particular element is missing from Visual Composer, our addon is designed to be adaptable. Just let us know your requirements, and we'll work to make it a reality.
Additionally, Lucas also highlighted how easy it is to develop your own custom elements for those with more advanced technical knowledge.
For those with a grasp of Javascript and React, crafting your own elements should be well within reach. The robust ecosystem and support from Visual Composer provided a solid foundation for seamless integration.
Strategy and Key Takeaways
Their journey was guided by market research, identifying gaps and opportunities for improvement. Combined with valuable community feedback, it shaped their strategy, ensuring a well-rounded integration of essential features.
When it came to pricing, they carefully considered Visual Composer's lifetime license as a reference point, resulting in a competitive pricing model.
The entire process took about 18 months to complete and was skillfully managed alongside other projects. Looking forward, they recognized the need for a more robust marketing strategy to share their creation more widely.
Creating this addon was a rewarding contribution to the community, offering invaluable insights into software development. I encourage others to embark on similar ventures, with thorough research, openness to feedback, and adaptability. Witnessing the addon in action is undeniably worth the effort.
Final Words
The Ultimate Addons for Visual Composer is your all-in-one WordPress toolkit that will transform the way you build and design websites. With its extensive collection of elements, templates, and blocks, this addon provides you with limitless possibilities to create stunning, professional websites without any coding knowledge.
Developed by WPbuilders, the creators of acclaimed WordPress themes, the Ultimate Addons ensures seamless integration with Visual Composer and offers unmatched value for your investment.
Ready to enhance your website-building experience? Unlock the power of the Ultimate Addons for Visual Composer today and elevate your WordPress website to new heights.