Important Notice: WordCamp Europe 2020 is postponed!
The following article is about WordCamp 2020. Still, it gives you an idea of what to expect in WordCamp Europe 2021, which is planned to take place right there - in beautiful Porto. ????
Heads up, stay healthy and follow the latest WordCamp news on WordCamp Europe.
The following text is informative only.
Not so long ago we heard the magic words that illuminate the closing of every WordCamp event: next year's host city is... Last year in Berlin, many were overjoyed to hear that in 2020 it will be Porto that will host the WordCamp Europe 2020, June 4-6.
Although there is still time for WCEU 2020, the momentum is already underway. Speakers and sponsors are invited, as usual, to be heard, seen and appreciated as they contribute their knowledge and resources during the event. Media is being discovered to spread the news, helping to push WordCamp and expanding the WordPress community horizon.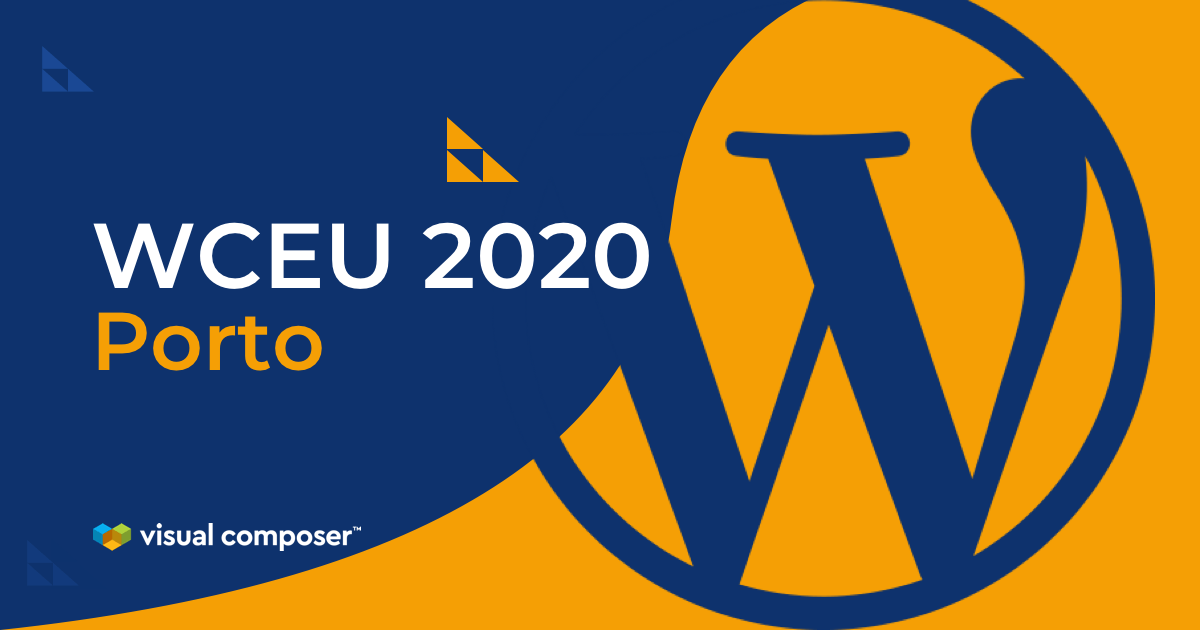 Like every year, WordCamp Europe 2020 is taken care of by the WordPress community enthusiasts, slash organizers, who make sure the WordPress community has a big gathering event once again. This time in the inviting city of Porto.
WCEU 2020 organizing is in full swing and rest assured, amazing WordCamp Europe awaits you. It will be a warm, delicious, interesting, educational and otherwise inspiring event. As I am writing this, I am happy and honored to tell you that I am one of the privileged ones to be a part of the WordCamp Europe 2020 organizing team. ????
Let's take a look at what's happening now and learn more about the venue, dates and other details.
WCEU2020 Dates and Venue
WordCamp in Porto will be held during 4 - 6 of June 2020. You can keep track of all the current dates in the WordCamp Europe 2020 Roadmap. The dates of the event itself are as follows:
Contributor Day - 4 Jun 2020
WCEU Conference Day 1 - 5 Jun 2020
WCEU Conference Day 2 - 6 Jun 2020
Venue: Super Bock Arena - Pavilhão Rosa Mota. A place that can accommodate up to 8,000 people and stands out for its architecture, location and good acoustics. Before you are there, throw in the yellow man and explore the surroundings online. ????‍♀️????
Calls For #WCEU2020
Although the application forms can be completed by January 6, 2020, you still have time to get involved and be part of the WordCamp Europe 2020 event. Help promote and support the WCEU through your blog and social media, add value with your speech or support the event by becoming a sponsor.
Call for Speakers
WordCamp Europe 2020 is looking for speakers from a wide variety of industries related to WordPress. If you are an expert in a particular field, apply and share your vision with thousands of people. Speeches can be varied, short, long, inspirational or instructive, but they should all add value to the curious WordPress audience. Mainly developers, designers, business owners, bloggers and related members of these categories.
You can learn more and apply to be a Speaker here: Call For Speakers and Workshops. Speakers will be announced in mid-March of 2020.
Call for Sponsors
WordCamp Europe 2019 is a shining example of why becoming a WordCamp sponsor. It is a great opportunity to reach 3000+ on-site audience and hundreds of thousands of digital enthusiasts worldwide.
This audience has come together to expand the scope of WordPress together. This is your chance to shine and support this beautiful event. Would you like to sponsor WordCamp Europe 2020? Check out the sponsorship packages.
Call for Media Partners and Supporters
If you are a tech journalist, working on television, being a voice on a radio station or being a copy-writer for a blog, then the Call for Media is for you. It's your chance to be in WordCamp Europe 2020 and create new audio, video or letter stories for your audience.
Find out how as a Media Partner you will benefit from this cooperation, and give it a go.
Call for Host City 2021
Every year, the moment when the next host city is announced in WordCamp is special. Last year in Berlin we found out that we will be visiting Porto in 2020. Where will WordCamp Europe travel next? The Call for WCEU 2021 Host City is now open and if you want this honor, apply!
How and who can apply? If you are a team that has organized one or more successful WordCamps in a European city, with at least one in 2018 and/or 2019, then you are a good fit.
Tickets
Tickets for the WCEU2020 are on sale and can be purchased at the WordCamp official website.
The standard ticket costs €50 and includes:
Two days of presentations, workshops, contributing, and networking, with full access to all conference content
Free registration for Contributor Day
Food and refreshments during the event, including food for specific diets (vegans, vegetarians rejoice) ????
Plus, sustainable event swag and an unforgettable After Party
However, if you feel you can donate a little extra, consider purchasing a Micro-sponsor (€350) ticket as a way of giving back to the WordPress community.
Meet the Visual Composer Team at WCEU 2020
Visual Composer team is a bunch of developers, designers, and creative souls who love to meet alike. Like almost every WordCamp, Porto is marked on our calendars as a "we will be there" event. So we are really looking forward to meeting you all in one of the most beautiful cities in the world - Porto.
If you haven't decided yet, know that WordCamp is more than just a three-day conference. It's new encounters, new impressions, ideas, and inspiration. It means new partnerships, new projects and new expectations for the next WordCamp gathering.
For example, WordCamp Berlin last year inspired us to make our own game: Wapuu Trivia dedicated to the mascot of WordPress.
In addition to the fun part, we met the authors of popular WordPress plugins that led us to new partnerships and allowed us to create new compatibilities for Visual Composer.
For example, Visual Composer compatibility elements with WP Event Manager and TranslatePress plugins are the fruit of WCEU Berlin. We met the authors of these plugins at the event and formed a great partnership.
Here you can check all the Visual Composer integrations and compatibility elements.
So if you are in the WordPress realm, you know that it is worth it to get out of your routine and visit WordCamp. Your benefit will be the benefit of the entire WordPress community and vice versa.
Let's Keep Up With WCEU2020
Although it looks like a lot of time, June will come unnoticed when you realize you should be on your way to WordCamp Europe 2020. So get ready early, get involved as a speaker, supporter or sponsor. Get your tickets in time and take your cool team to WCEU2020 in Porto for a new business spree.
WCEU2020 official digital homes:
See you soon or Até logo!