The career of a freelance web designer has many advantages attached. You are your own boss, so you take employment on your terms and control the project according to the creative vision you have in mind. But perhaps the best of all is that you are in charge of the pricing of your services.
Pricing your services is not always straightforward, however, and you'll need to be careful here. One of the first things you need to take care of when setting up a freelance fee is to factor in your living expenses as well as your business expenses.
Ultimately, you need to decide how much revenue you need to remain financially stable in the long run.
The revenue you need to keep your business afloat and your quality of life comfortable will determine how much to charge for web design at a bare minimum. Being able to charge more depends on your skill level, experience, and the market you're targeting, among other factors.
As a web developer/designer, you may assume setting a rate isn't a huge deal. Just pick a number, right?But there's more than meets the eye when it comes to setting a reasonable rate, both for you and your clients.
This guide will analyze and explain three ways that you can bill clients for website development projects. If you're not sure what to charge, it will assist in finding the right price to charge customers for web design in 2019 and beyond. Keep reading to learn more!
Rate per hour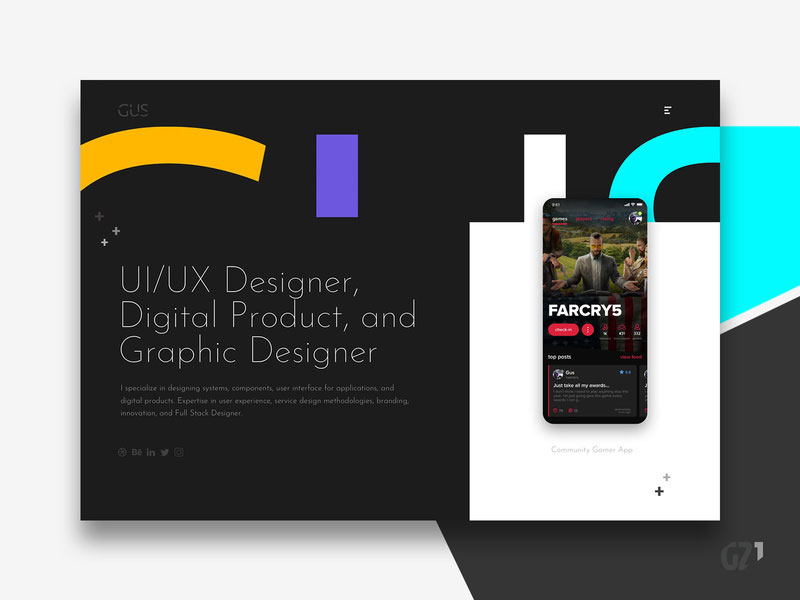 In this case, you charge for web design at a flat rate per each hour worked. You can likewise develop a web design package level that allows you to bill different flat charges depending on the type of website.
When you are calculating your freelancer web designer or web developer work rate, there are 2 significant factors to consider.
The first factor is whether your salary should remain adjustable or flat based on the specifics of the job.Different types of projects demand different types of skills, and subsequently, different hourly pay rates.
The other factor is whether you should charge clients for billable hours or base your pricing rate on each general project with a fixed estimate of hours needed. How you will decide depends on your style of work and customer base. Understanding your particular workflow and having a good estimate of your abilities will help you determine how much to charge for web design.
When it comes to hourly freelance rate calculation, you can begin by investigating the rates per hour of others in your industry. Good examples to look at are developer forums, design groups, job boards, and freelance sites.
It is important to take a look at other freelancers doing comparable work to have a feel of the rates they use. Web designers with reasonable skills make up to about $75 per hour. While that's a ballpark average, it is by no means the end of the story; some charge way less, and some charge wildly more.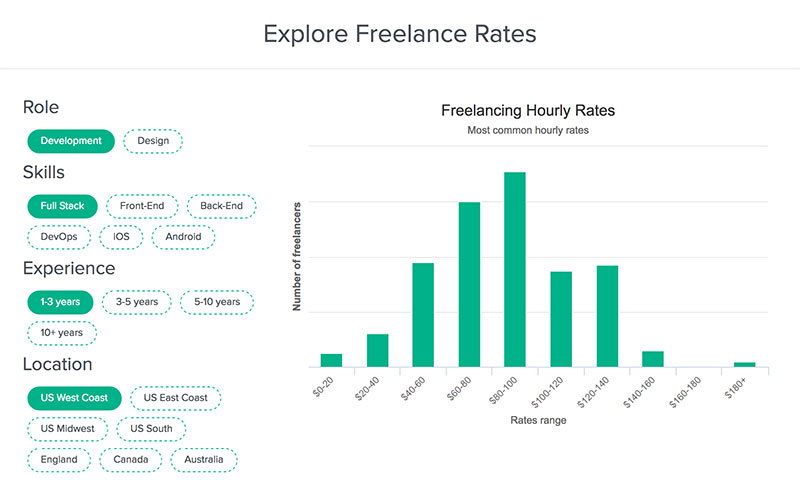 Do not hesitate to revise your rates when you outgrow them. While reaching a rate that suits you can take a couple of years, there will definitely be a moment when you realize that you're outgrowing that first ideal rate you set to begin with.
But what is the ideal way to acknowledge when it's time to modify the rate? It all depends on the quality you can show through your portfolio and what you can generate and deliver. The quality of your work will determine how much to charge for a website, and that relies on you being able to show what you're capable of.
Charging by the hour is ideal for new freelancers. This is especially true for those who don't yet understand or know how long individual projects are going to take them to complete. It also ensures that you get compensated for occasional scope creep. Scope creep is what happens when customers add more specifications to the project than was originally agreed upon.
One major concern is when you underestimate the time/number of hours needed to finish the project. It may frustrate your client when you later request more money and time to complete the job. To prevent this, we recommend that you overestimate the amount of time you use on a project by doubling the amount of time you believe it will require.
Flat rates
The difference between charging customers hourly and charging based on a flat, fixed price is the mindset.
Instead of stressing about the number of hours you spend to build a website, you can both stay focused on the product's ultimate value; the end result with a fixed cost attached. This is another good way to figure out how much to charge for web design. It lets the client know exactly how much they're going to pay, and it lets you know exactly how much you're going to earn.
More skilled freelancers should set rates based on design package or project, like a five-page website. You'll need to schedule exactly the amount of time each project takes you to bill for each project/design. Underestimating the amount of time it takes you to finish a project/job will only hurt your income.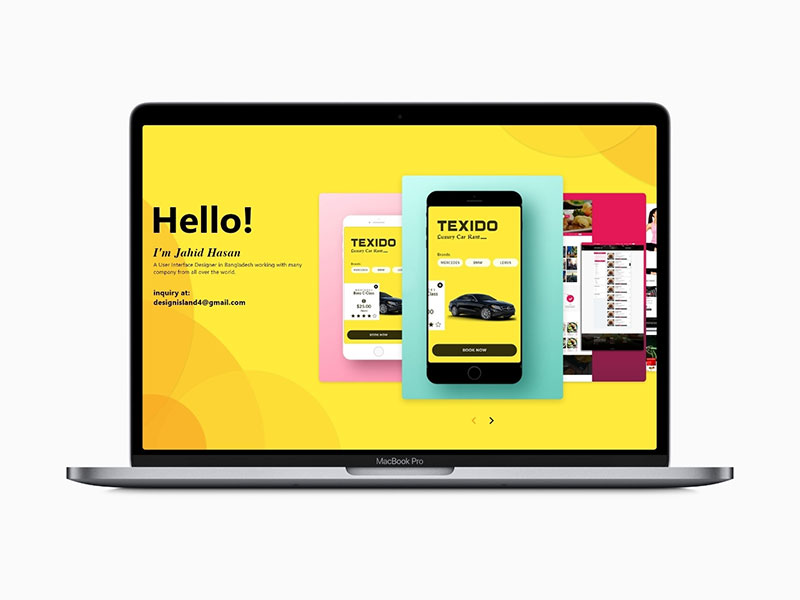 A professional business website can cost between $5,000 and $10,000. This makes the average price of setting up, designing, building, and creating content for a website about $6,760. This number may also include customer training and maintenance. The website pricing for complex custom websites will, of course, be more expensive.
Pricing based on a per-project rate keeps your hourly salary private. Sometimes this is useful for allaying customers who would complain about what they perceive to be high hourly rates.
Also, you're not bound to the prospect's expectations of what your time is worth. This means you can use more effective methods to design websites, keeping your own costs low and your profits high.
Begin by specifying your workflow and outlining the various stages of the project with a price breakdown. This will form the basis of your contract with your client. You can also specify the basic frameworks which you will use to construct the website.
How much value do I provide this customer?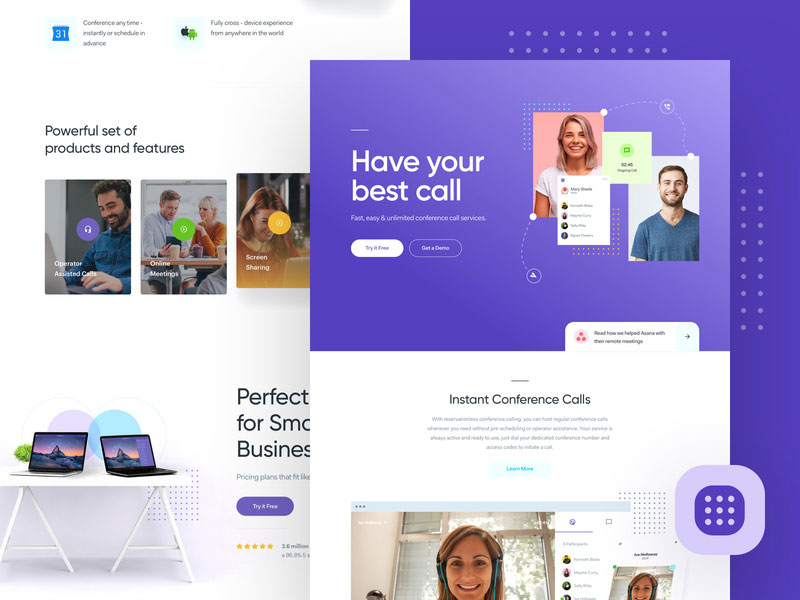 This is the third and last pricing method which entails estimating the amount of value you give the customer. This value-based pricing approach is dependent on your clients' perception of value and the advantages of your service.
As a consequence, you can charge premium prices and this can attract higher-end customers. For instance, when your customer understands that by investing $ 1K in your web development services, it will generate about $ 10K in revenue. This would gladly make them invest because they see the value in your offer. This will determine how much to charge for web design based on explicit deliverables.
The concept behind value-based pricing is to base your price point on the value you give to the customer. Sometimes, with previous case studies, you can demonstrate this value directly. The perceived value may be intangible on other occasions.
How much are you going to charge?
Valuation of your services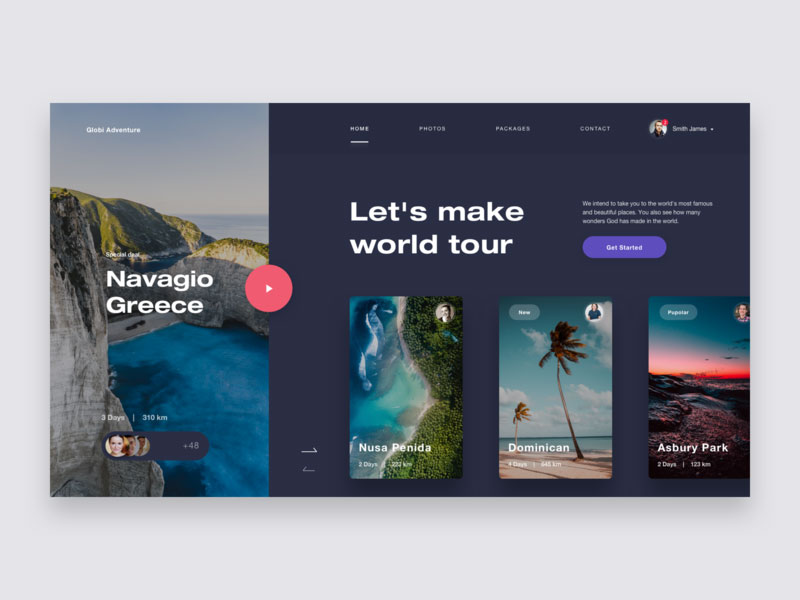 Lastly, we come to your web development/design services valuation.
To help you decide on your basic rates, ask yourself what types of websites you are able to build. Each type may have a different value attached, depending on its complexity.
For example:
Small to medium-sized business websites
Small blogs
Small to medium-sized electronic e-commerce shops
Large e-commerce shops with brick and mortar presence
Large physical and digital e-commerce shops
Membership sites
It's hard to determine how much to charge for web design even when you know your capabilities well. A lot of freelancers tend to underestimate their value and charge lower than they should.
Yet your job is far from being a web developer/designer alone. You are also responsible for discovering opportunities and persuading people to become clients. Remember to factor this into the price of your services.
Choose the correct strategy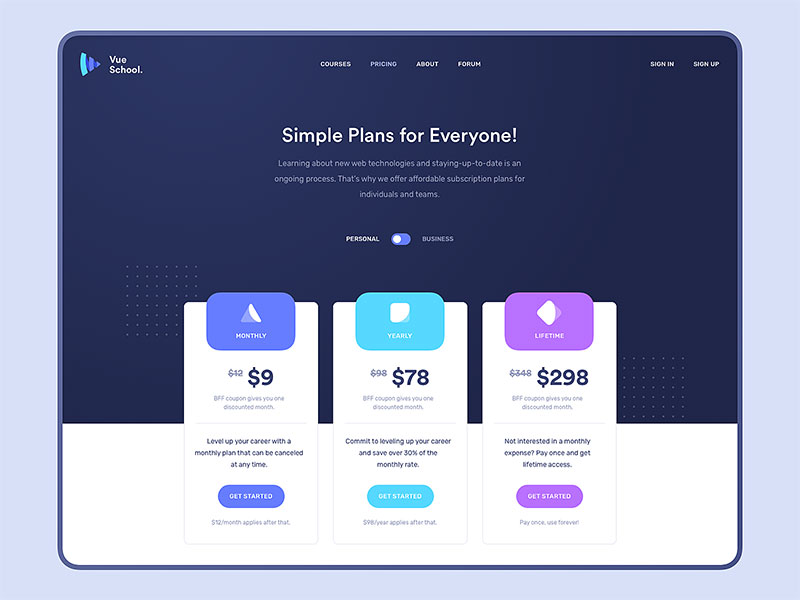 As a freelancer or company owner, there are many distinct pricing strategies you can use. The one you decide to go with depends on your experience, your preferences, and the market that you serve. You might even prefer to give various alternatives or tailor the pricing depending on each customer.
People will tend to judge you depending on your abilities and the service you can offer. This is usually better than going through a long-winded summary of your past work experience.
It is also essential to remember that a career in design will forever be an innovation/evolution of abilities. Thus your pricing rates should reflect how up to date you are on the latest trends and technologies.
Experience is the best method to master your pitching and pricing strategy. But the above info will serve as the first step to knowing how much money would be ideal to charge for designing and developing website services.
Who is your target customer?
This is a slightly distinct question because it forces you to decide who you want to work for exactly. This could mean you define companies by various factors such as size. It could mean selecting a niche sector in which to operate. Adding a vague title "Web Designer" to your profile as a freelancer is not enough.
You need to choose a niche if you want to be able to develop clout. While your concern may be that this tends to restrict you, it's honestly the way all of the top earners in the industry made it into six-figure (and more) income. Your website pricing should also reflect the area of interest or specialty you choose.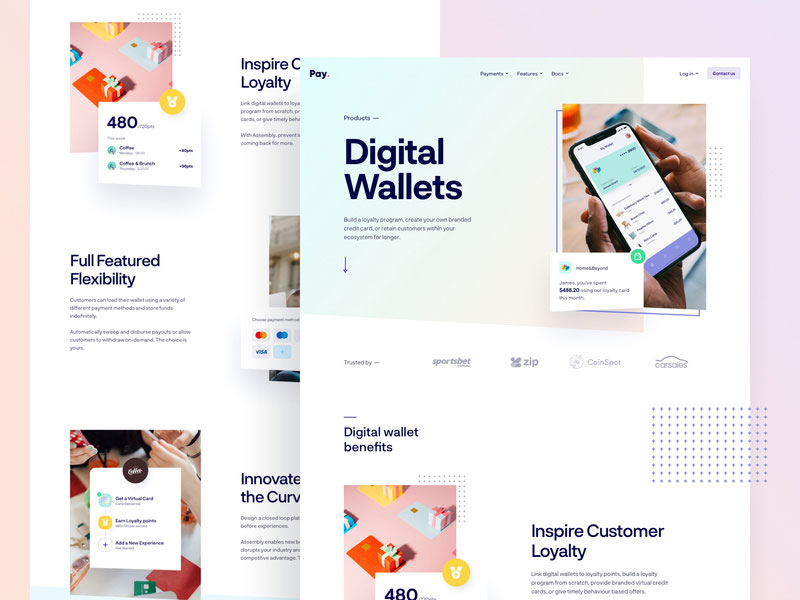 Thinking about your desired client, their specific needs, and how you can meet them is a good idea to come up with a fee system that works well for both parties. Listen to your customer's feedback and modify your offers accordingly.
You don't need to set your rates continuously; all you need to do is adjust your rates and offers as-needed to get the correct balance between pricing and expectations.
Spend some of your time developing your target client persona (a fundamental biography of your target client) as part of this method.
Final thoughts on how much to charge for web design
You've got the basics now: fundamental techniques as a freelancer to quote website design expenses! Once you select the correct price approach for you, you will be in a better place to give a quote for any new customer to build their website.
In conclusion, while there is no special magic formula, ideal road map, or method to set your freelance development prices, these fundamental guidelines should help you to pin down a rate that works for you and your clients.
If you enjoyed reading this article about how much to charge for web design, you should read these as well: