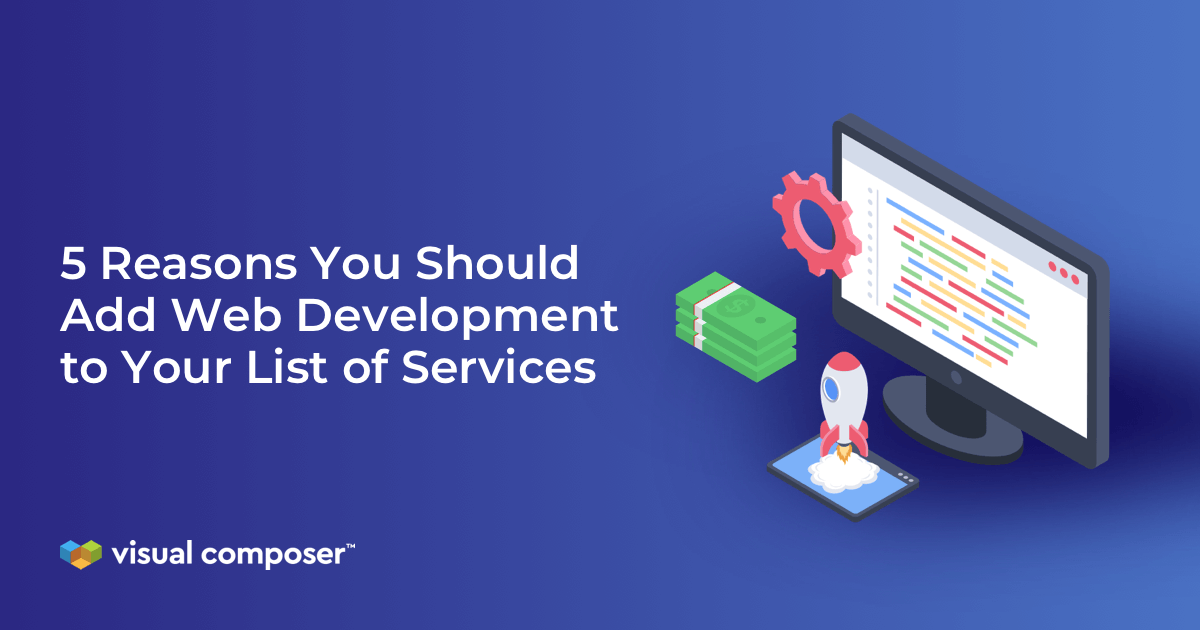 If you're a graphic designer, marketer, content writer, or virtual assistant, chances are you've considered adding web development to your list of services. And why wouldn't you? It's a natural extension of the services you offer to your clients - businesses that need help with marketing and scaling their growth, and it can open up a whole new world of clients and projects.
After all, a website is the beating heart of any business that depends on selling or engaging customers online, and few businesses cannot benefit from a website that allows them to showcase their brand and convert leads in 2022.
But before you take the plunge, there's one question you might ask yourself: do I really want to deal with the headache of coding? I'll answer for you - you won't have to. There's a wide no-code web development movement that's thriving right now and that means you can learn web development with minimal to no coding knowledge. You just need the right tools.
In this blog post, we'll take a look at some of the benefits of adding web development to your business. Hopefully, by the end of this post, you'll be convinced that offering web development services is a good idea!
What Is Web Development?
Web development simply refers to the process of creating a website or web application. This can include anything from building the front-end (what the user sees) to the back-end (the database and server-side code) or full-stack development (knowledge to do both and build a complete website).
You don't need to be a coding expert to add web development to your list of services. There are plenty of resources out there to help you get started, and the ground for no-code movement is solid. There are plenty of resources out there to help you get started with web development without learning how to code.
Reason 1 - The Demand For Web Development Skills Is On The Rise
A recent report by Burning Glass found that the number of job postings requiring web development skills has grown by nearly 30% since 2014. And, they're not just looking for coding experts. The report found that employers are increasingly valuing so-called 'soft' skills' like communication and problem-solving in web developers.
Findings show, that 65% of the fastest-growing and 62% of the highest paying skills in these fields are computer-science related. Here you can overview the data of computer-science-related occupation requirements and skillets for those set job roles. We strongly suggest you consider hard data over trends when considering acquiring new skills.
The research from Burning Glass and Oracle Academy also suggests that 20% of employers value coding skills, and these jobs offer an average annual salary premium (refers to the higher wages given to employees who work less desirable hours) of $20,000 over jobs where coding skills are not relevant. Important to keep in mind, not only for web developers, but roles in the job market such as engineers, marketers, and data analysts.

As the results of this survey show, web designers strongly agree that they should have knowledge in HTML, CSS, WordPress development, and even technical skills, such as SEO and page speed improvements.
Reason 2 - You Can Charge More For Your Services
Web development is a skill that can be used to earn a lot of money, especially if you're good at it. The average salary for a web developer in the United States in 2020 was $77,200. That's almost double the median salary of all workers in the U.S.
Statistics show, that for a designer, the average salary is $56,104, while for marketing specialists the average yearly salary is $50,663. Now imagine adding web development to the list of services you already offer.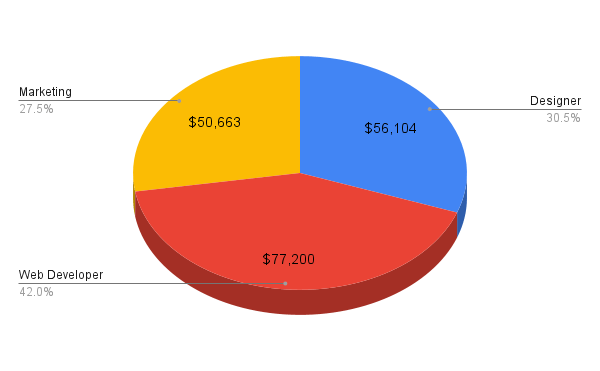 Most importantly, always price yourself confidently and competitively. As you will begin to acquire new skills, it's only natural you can ask for more for your work. While keeping prices low may attract more clients, keeping them high will ensure clients don't underestimate the cost of web development. And more importantly, high-paying clients will not try to bargain on the cost of your services.
Note: While you can be both a web designer and a web developer, remember that you should be a professional in any field you partake in, and mastering those skills will take time. Of course, using the right streamlined tools can drastically reduce that time.
Reason 3 - Learning Web Development Will Give You More Job Opportunities
As you will develop or start to improve your online portfolio and grow your authority across different social platforms, it will open up a door for new opportunities. Luckily for those working remotely, networking is the easiest way to gain exposure for yourself through connecting with acquaintances online. And, although most developers prefer to work alone, collaboration is the key to success and growth in this industry.
Remember to regularly update your online resume with skills, certifications, and projects you've worked on. But remember the quality over quantity rule. Showcase only work you are proud of and your clients can testify to. This brings us to our next point, about ensuring not only high-quality work but also a professional delivery of your service.
As our previous case studies exhibit, a popular practice of web creators in the WordPress community is gaining new clients through previous customer referrals. As well as a recent report shows, that 92% percent of people trust recommendations from individuals over brands, proving once again that the power of word-of-mouth stands undefeated.
Discover the power of drag & drop with Visual Composer Website Builder
Reason 4 - You Can Learn Web Development Online And For Free
There are many online resources, that can teach you how to develop websites without any prior coding knowledge. Once you've learned the basics of web development, you can start offering your services to clients.
Web Development Online Courses And Classes
You don't need a degree in web development to be a good web developer. But, there are a couple of great online courses and classes that offer certification. Some of those are:
Udemy offers different educational courses, that can help you learn while actually practicing web development. To name one particular we would recommend starting with is The Complete 'No Code' Developer Course.
Coursera has everything you need to get started with web development, from free and paid courses to advanced degrees. All of which you can access at your own time and pace, from anywhere in the world.
Web Development Video Guides And Blogs
Alongside certification, you can earn, take advantage of all the free information accessible to you in just a few clicks. That includes a wide range of video guides and blogs from the basics to advanced tutorials. To list a couple of our favorites:
YouTube is full of video tutorials, that even the most-advanced developers use and swear by. The best part of video tutorials is the visualizations, that make it easier to follow along.
Web.dev is a well know platform for all things web development. Measure your website's Core Web Vitals, read through blogs and case studies, as well as learn from the free courses they offer.
Web Development Communities
Last but not least, you're doing yourself a disservice if you are not subscribed to at least a few of the great web development communities out there. To name a few:
Hashnode is a blogging community for developers, and like-minded people interested in tech. You can find specific topics you're interested in, and generate your own feed.
DEV Community is a platform with over 823,478 developers that share and explore different topics surrounding web development.
If you're already familiar with basic coding, you can learn web development in as little as a few weeks. Once you've learned the basics, you can start offering your services to clients.
Reason 5 - Web Development Skills Will Help You Stand Out From The Competition
Web development skills will help you stand out from the competition because you can build better and more advanced websites. Even if you're not interested in becoming a web developer, learning web development is still a great way to improve your website building skills.
These days, it's not enough to simply create a website. People also want sites that are interactive and engaging so they can get the most out of their business. A website is the heart of any business, especially for e-commerce sites.
Clients not only want their site to look good but also to perform well. That includes generating leads and converting them into customers. This is where you have a chance to leave your mark as a freelancer in the eyes of your clients - by creating stunning, highly-customizable websites fast.
By using no-code tools professionals use, such as website builders, you can improve the product delivery time by half. All without the hassle of coding. Since the no-code tools have become so advanced, all you need to do is drag-and-drop content into your website. Because most tools have automated the process of adjusting the website with the best UI/UX design practices in mind.
Summary
If you want to take your freelance business up a notch, whether you're a graphic designer, marketer, content writer, or virtual assistant consider adding web development to your services. You will be able to use your skills in web development for a wide range of career paths.
Using streamlined tools will allow you to create custom websites for your clients with no coding required on either your or their part. Plus, our free website builder makes it easy for you to get started. So what are you waiting for? Start creating beautiful zero-code websites today that your clients will love you for.