With every new update, Visual Composer introduces a wide number of fascinating new features to complement your WordPress site. Visual Composer 22.00 is here and we are excited to present new parallax effects, hundreds of new icons, 404 page option and more!
Tilt Parallax Effect
The parallax effect is a well-known trend nowadays. It adds a touch of depth to your website because the background is moving at a slower rate than the foreground. It creates a 3D effect while you are scrolling.
Apart from the existing parallax effect, Visual Composer 22.0 comes with an additional tilt effect. Try it below! ????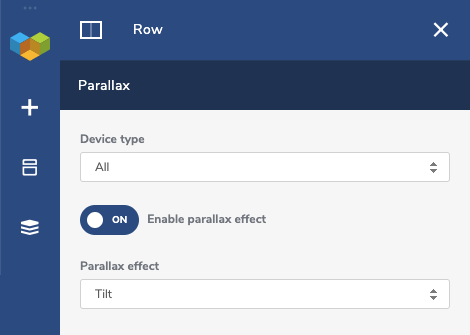 It means that you can add not only the dimension to your image but also a hover effect to make your website stand out of the crowd.
Additionally, you can also choose the tilt glare effect to add the semi-transparent overlay. Another option is a tilt reverse effect to change the way the element will rotate as we move the mouse.
If you want your image to keep floating, select the tilt reset option - in this case, the effect will not be reset when the user mouse leaves the element.
In total, Visual Composer Premium users will now have an additional 4 new parallax effects based on the tilt animation. This puts Visual Composer way above competitors in the number of available background effects.
Mouse Follow Animation
Static images are boring, don't they? But for some reason, they're still on almost every website. So, instead of disappointing your audience, try to add more interactivity to your website.
There are many ways of doing it, including the new Mouse Follow Animation effect. Mouse over image above!
Simply pick the images and select the effect in the dropdown menu of the parallax section. As a result, the slightest mouse movement will switch the image to another one.
Mouse follow animation effect is a perfect solution to grab your visitor's attention with a stunning motion effect in your site hero section.
Simple Contact Form
There is a bunch of WordPress contact form plugins to design different types of good-looking contact forms and Visual Composer is already compatible with most popular ones. But within the 22.0 update, we went beyond it!
From now on, you can create and customize your simple contact form straight in the frontend editor just in a few clicks!
Apply powerful Design Options, replace the button or input of the fields and start benefit from the new Simple Contact Form element that can be found in the Visual Composer Hub.
You don't have to install additional plugins to add a contact form - it's that simple.
404 pages
You can't underestimate the power of 404 pages. Like any other, the 404 error page needs to be eye-catching and user-friendly. Turn a defect into effect by leading your visitors in the right direction.
Now, with Visual Composer Premium, you have an option to build custom 404 pages. Create a layout, select it to be used as your 404 page in the WordPress dashboard settings, and show that you take care of your audience!

New Icon Libraries
What is the main benefit of using icons? First of all, they are essential elements of design and powerful visually-appealing tools to draw your visitors' attention. Secondly, they bring information faster than words and require less space.
Finally, as most icons are presented in the forms of the button, they are meant to call your audience to perform some actions. Do you still need more reasons to use them?
In Visual Composer Hub, you can find various icon elements, such as Simple Icon element, Icon Group, Social Profile Icons and more. Besides, now you have access to an extremely new icon sets - Jam, Evil, and Zondicons Icon library. This means that 1,263 new icons in total are available to you integrated into the Premium version of the plugin.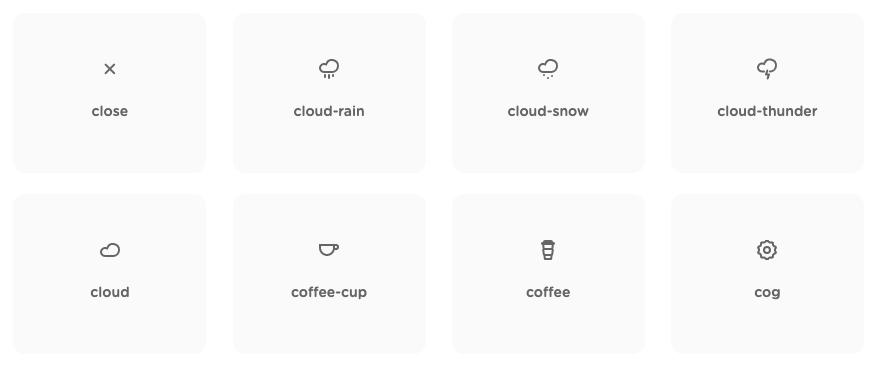 You can choose the hollow icons, that engage by their shapes or pick the solid ones, which do the same with the help of the color. You are free to choose from!
Star Ranking Element
When you decide to go on a vacation or whether to have dinner tonight, you usually can notice that multiple alternatives have rankings. A ranking is a relationship between a set of items.
So, we prepared a star ranking content element that allows setting a ranking using stars.

It is used to evaluate information according to certain criteria, display customer feedback, and compare products, services, pages and more. For example, as in the image below.
In Visual Composer, you can customize the element properties such as rank value type (number or percentages), the color of the active and passive stars and choose the alignment. If you wish, you can enable the rating count text and tailor it as well.
Stay up-to-date
The team behind Visual Composer is constantly working to provide the best user experience, create new content elements and features to complement your WordPress website. Get Visual Composer Premium to try all new and previously available features.
Let's create a beautiful website together!
You are welcome to share your experience, leave your comment or recommendations bellow.