Today I am happy to announce the new Visual Composer Website Builder 10.0 introducing a wide range of improvements and compatibility. Meet the new activation mechanism, new elements and changes in the branding, as well as the Visual Composer Website Builder compatibility with WordPress 5.0 (Gutenberg editor) and GPL.
Visual Composer Has a New Activation Mechanism
In order to start creating a website with Visual Composer Website Builder, you previously had to activate Visual Composer Hub - a cloud marketplace of content elements. You still can do it to get more features, but you can also start without it.
The new process makes the plugin work "out of the box" offering a two-level activation mechanism. Let's uncover!
A Default WordPress Activation
The upgrade we have implemented which works just like any other WordPress plugin. First, you install Visual Composer Website Builder in the WordPress way and click "Activate".
The new activation process leads you to the Visual Composer Website Builder editor granting a dozen ready-to-use elements to create a basic website. For an easy start, elements such as Row and Column structural element, Text, Image, Button and Video are in your editor out of the box.
Visual Composer Hub Activation
In order to receive more elements, templates, and add-ons, you have to activate the Visual Composer Hub. This can be done from the editor by entering Visual Composer Hub and clicking 'Getting Started'.
The second activation leads you either to go with a free version that comes with 30+ elements and templates or upgrade to the Premium. With a Visual Composer Premium, you get an unlimited access to the Visual Composer Hub featuring more than 100 elements, templates, compatibilities, Header, Footer, Sidebar editor, and dedicated customer support. Before the upgrade, you can see all the Premium content from your editor in the Visual Composer Hub.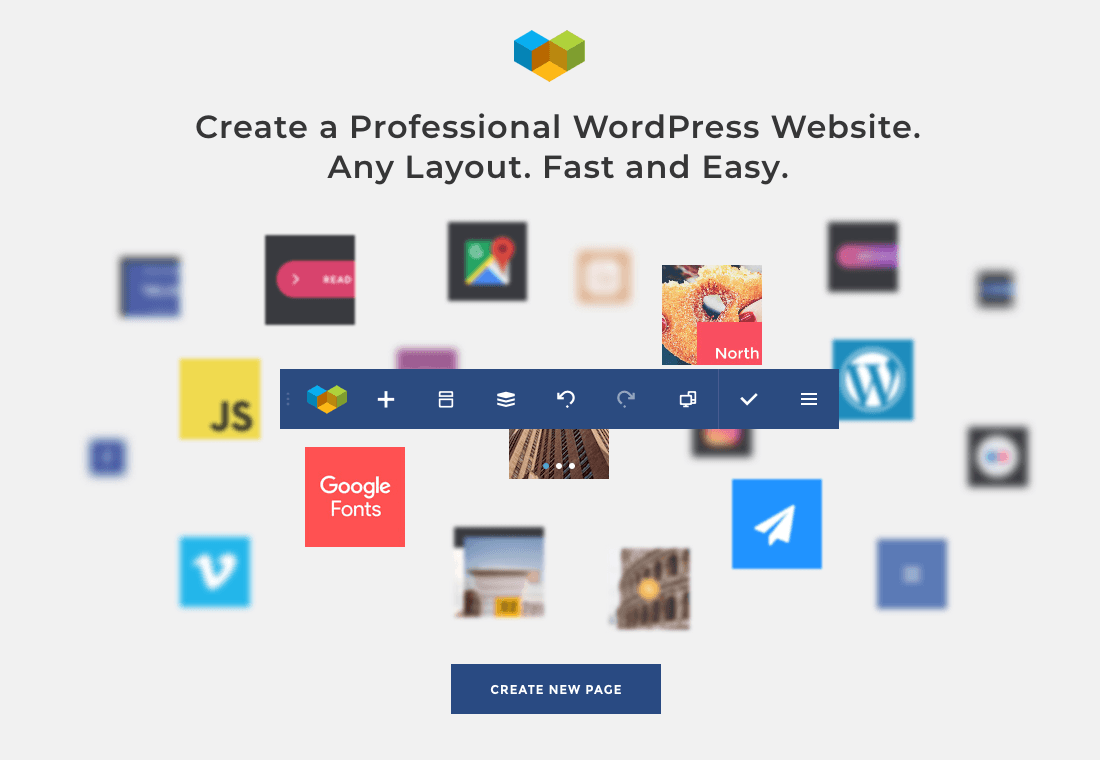 Visual Composer Website Builder is GPL Compatible
Since WordPress is all about community, it is crucial for us to be adapted to the same ethical and philosophical standpoint as people within the WordPress community.
WordPress itself was built on the GPL license, which works to ensure the rights and freedoms that the entire community can benefit from. We at Visual Composer are proud to offer these same freedoms to our users.
By freedoms, it means that not only you get a free WordPress plugin but also you are free to modify the software for your own projects. Feel free to use Visual Composer API to develop your own WordPress product (themes, add-on, custom projects) or visit the Visual Composer Website Builder GPL projects on GitHub.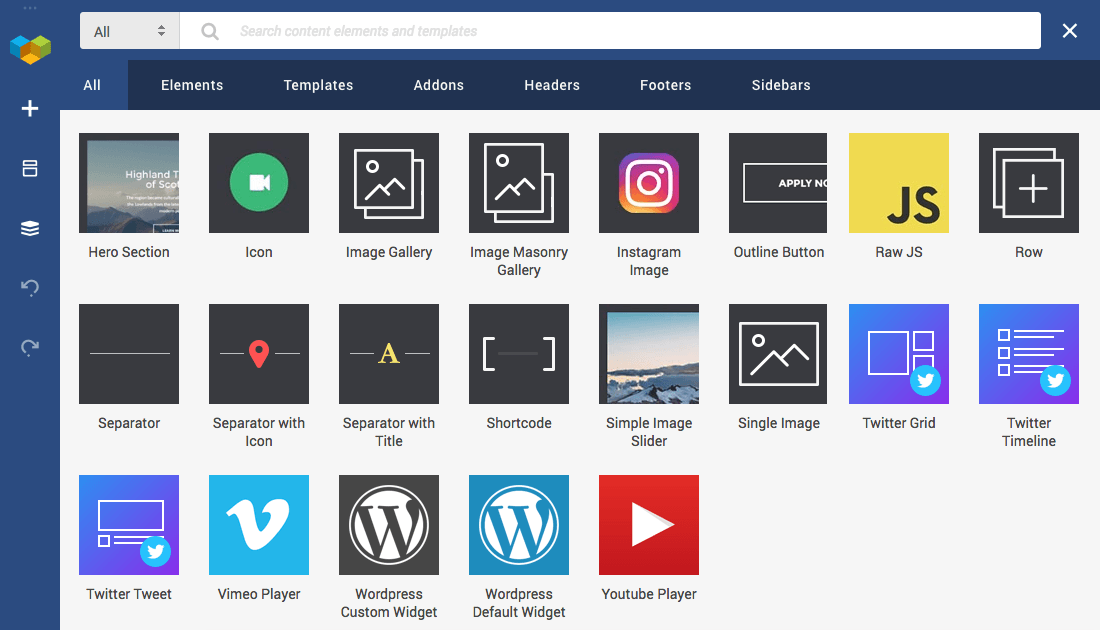 Visual Composer and WordPress 5.0 aka Gutenberg
Our team has kept an eye on the Gutenberg project since day one, and was one of the first ones to come compatible with the new WordPress editor. Visual Composer Website Builder has and always will support this compatibility, so our users can stay safe.
The new 10.0 version of the Visual Composer is completely compatible with the WordPress 5.0, and just like before, you can use Gutenberg within the Visual Composer editor. Simply download the Gutenberg element from the Visual Composer Hub and use it whenever you need it.
You can also insert any Visual Composer template in your Gutenberg layout using the Visual Composer Block.
New Look and UI/UX Improvements
Design-wise, the new update comes focusing on a better user interface and the brand identity. For example, when you install the Visual Composer 10.0 on a new site, you will notice a 'Getting Started' window that is added to ease the onboarding process.
Another great design enhancement is our new branding that represents our vision and goes hand in hand with the product development. Notice the new Visual Composer Website Builder logo?! ????
New Content Elements
Every new update comes along with a bunch of new elements and styling options. Along with the Radial gradient added to the Design Options, there are also other requested elements joined to the Visual Composer Hub:
Side Post Grid element - a featured image position on the left or right part;
News Post Grid element - perfect for news portals and blogs;
Grow Shadow Button element - a simple round button with a smooth shadow animation;
Social Profile Icons - the most popular social network icons with original colors and hover.
All these and many other content elements, templates and extensions can be downloaded when registering for the Visual Composer Hub service.
You Are Safe to Update!
Again, we just got better by providing you with a better user experience, new content elements and styling options, as well as being done all necessary to become and stay compatible with the WordPress community standards. Now it's your turn, update or download Visual Composer 10.0 and create a beautiful website.
I will be happy if you ask, request or leave a feedback in the comment area below. ????