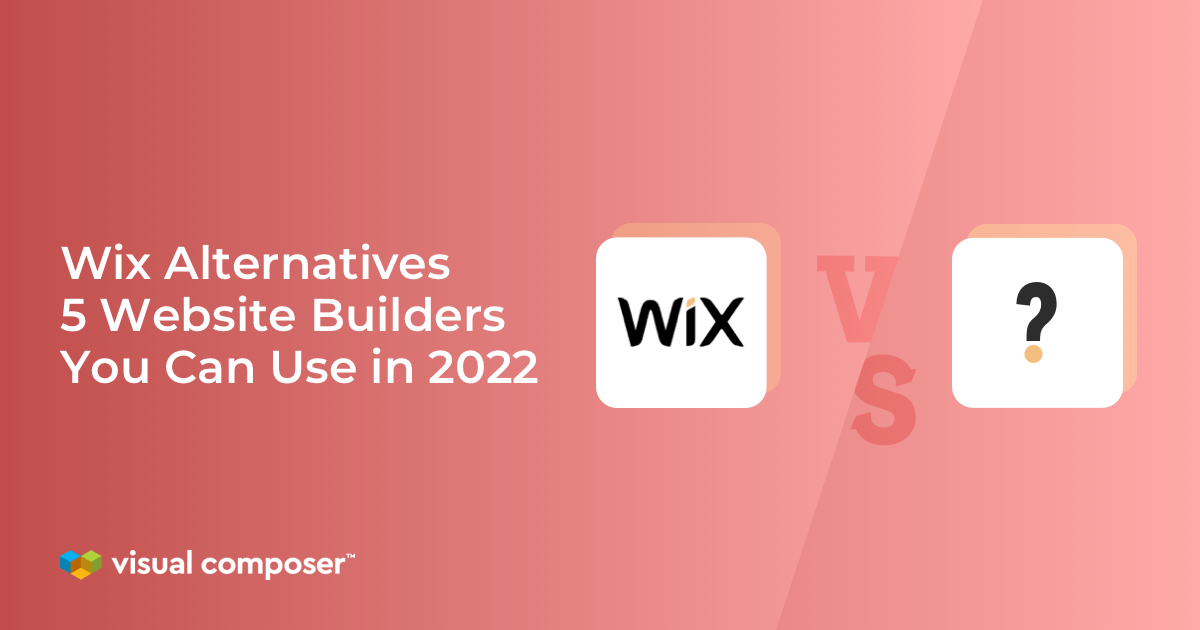 Wix is a no-code website builder that allows you to create and customize websites and online stores without design or technical skills. While it provides helpful features, it also has some drawbacks that motivate users to look for the perfect Wix alternative.
Users are searching for the best website builder with features such as design templates, third-party app integrations, hosting options, and content management systems at an affordable price.
One such solution is Visual Composer, our WordPress website builder that lets you seamlessly create professional or personal websites. You can use our drag-and-drop editor to create your website or an online store in a hassle-free way. It is suitable for beginners and advanced users. Get started today and join thousands of web creators who already use Visual Composer.
If you need more ideas, in this article, we will evaluate the best alternatives to Wix to help you choose the most suitable option for your business. Let's start with some basic information about the Wix website builder.
What is Wix?
Wix is a website builder that allows you to create, design, and manage HTML5 and mobile websites with drag-and-drop tools. Wix provides many features, templates, and integrations. However, users on popular review websites have made several complaints about:
Poor customer service
Overwhelming features and options
High learning curve
High cost for advanced features, and integrations with third-party apps
Due to these issues, users seek other website builders to meet the needs of their online businesses. We researched the best Wix alternatives, so let's cover the most popular ones.
Wix Alternatives: The Evaluation Parameters
In this article, we will evaluate the best Wix alternatives using the following criteria:
User rating
Unique features
Integrations
Customer support
Pros
Cons
Pricing
Our goal is to guide you through making an informed decision for your business.
5 Best Wix Alternatives in 2022
The website builders we will highlight as alternatives to Wix in this article include
Visual Composer
Elementor
Brizy
Squarespace
Webflow
Let's start with Visual Composer and explain why we consider it to be the best website builder and the best alternative to Wix. We believe that not just because it's our product but also because of the number of features Visual Composer offers compared to others.
1. Visual Composer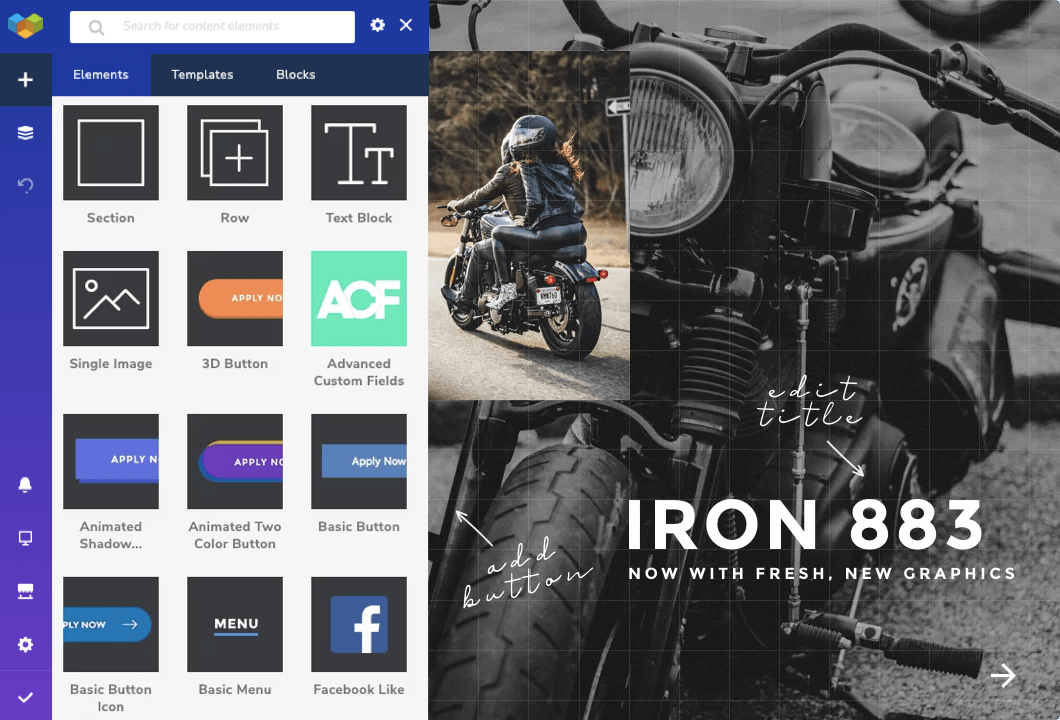 Being one of the leading website builders, Visual Composer is ideal for creating responsive websites without coding. Our drag-and-drop editor makes it suitable for people without web development skills, but it's also prevalent among experienced developers.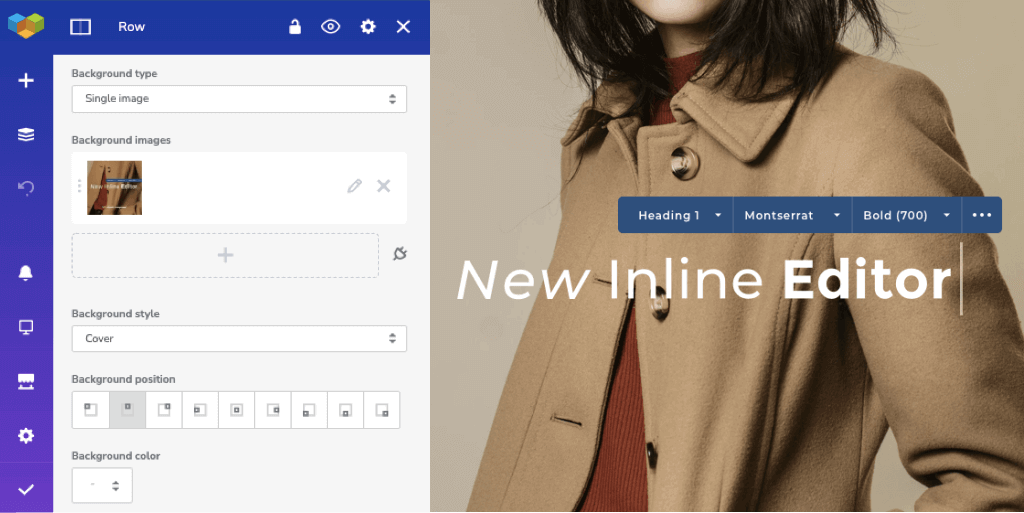 Visual Composer empowers you to create your custom website quickly, using the complete WordPress website builder, elements, extensions, blocks, and templates. Our built-in features help you create, edit and optimize your web pages to enhance the user experience.
Visual Composer gives you complete control over your website's appearance. It's the go-to solution for:
Freelancers
Business owners
Website designers
Online store owners
Visual Composer helps you streamline your web development process. It has helped many web creators to scale their businesses successfully.
User Rating
Visual Composer scores 4.3/5 stars on Capterra, based on 55 reviews.
What Makes This Website Builder Unique
Visual Composer is not just your regular WordPress website builder.
It provides automatic SEO tools that boost your website performance and speed. Its eCommerce tools help you increase conversion rates and close more sales.
Visual Composer also offers stock images, 500+ content elements, pre-designed templates, powerful add-ons, and compatibility with all the top WordPress themes and plugins.
Compared with Wix, Visual Composer features are easy to use and are not overwhelming for beginners. It's the perfect Wix alternative to make you stand out from other web creators.
Integrations
Visual Composer is compatible with the most popular third-party plugins and marketing tools, like
MailChimp
Yoast
Advanced Custom Fields
WP Forms
wpDataTables
WooCommerce
Gutenberg
Weglot
Google Fonts
Unsplash
YouTube
Google
Giphy
Customer Support
Visual Composer offers reliable support to customers via email, live chats, and tickets. In addition, our help center also has useful resources like blog posts, FAQs, tutorials, and a community of fellow creators to guide you through basic issues.
We have a 94% customer satisfaction rate and a fast response time considerably above the industry average.
Pros
Intuitive user interface
Built-in SEO features for high speed and performance
Responsive design
Numerous content elements, add-ons, and design templates
Supports live editing, with the option of undoing and redoing actions
High-class support and regular updates
Theme builder options for creating customized layouts
Cons
The website building tool has a slight learning curve for new users, but lower compared to other tools
Pricing
Visual Composer is not an entirely free tool. While we provide a free version with a free page builder, we also offer premium plans with advanced editing features.
We also provide the best price for developers with 1000 sites, with a friendly price for single and 3-site licenses.
The pricing plans include
Single — $49/year for one website
Plus — $99/year for five websites
Accelerate — $149/year for 20 websites
Growth — $349/year for 100 websites
Agency — $849/year for 1000 websites
Lifetime — $149 for 1 website (onetime payment)
The first five plans are Annual subscription plans, while the Lifetime plan is for creators who don't want to manage subscriptions for their clients but want to charge them for the license per project.
Visual Composer doesn't offer a free trial, but it has a 30-day refund guarantee. To see how Visual Composer works, get started now for free.
2. Elementor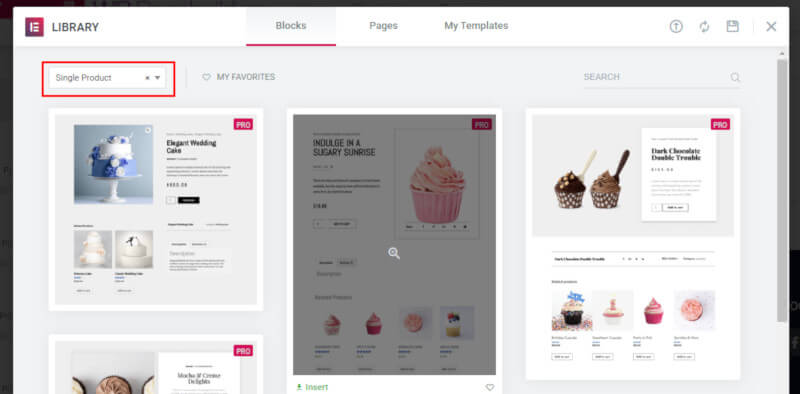 The second Wix alternative on our list is Elementor. It's another WordPress drag-and-drop page builder that allows you to build websites for your clients without coding knowledge.
Elementor offers templates, widgets, features, and integrations. You can check out our article about Elementor alternatives to learn more about the software.
User Rating
Elementor scored 4.7 out of 5 stars on Capterra, based on 590 reviews.
What Makes This Website Builder Unique
Elementor has an intuitive user interface that helps you create websites with attractive designs. Its animation and motion effects are also popular.
Elementor offers built-in web hosting and total control of your custom domain, which you can connect with your Elementor website.
Integrations
Elementor integrates well with popular marketing tools and third-party apps like
HubSpot
MailChimp
Zapier
Discord
ConvertKit
ActiveCampaign
Slack
MailerLite
Customer support
Customer Support
Elementor offers support through live chats, emails, FAQS, and other knowledge-based resources. It also has a community of interactive web creators from all over the world.
Pros
It has a responsive drag-and-drop editor
It creates aesthetically pleasing websites
Easy to use and integrates well with third-party apps
Cons
It creates bulky websites that load slowly
Sometimes requires plugins to help optimize the website performance
Lacks great pre-designed templates
Adjusting padding and margins can be difficult
Pricing
Elementor doesn't offer a free trial, but it has a free plan which allows you to build websites with basic features. The paid version has three plans:
Essential — $49/year (with one pro website activation)
Expert — $199/year (with 25 pro website activations)
Agency — $399 for the first year and $999/year subsequently (with 1000 pro website activations)
If you would like to build and host your website on Elementor, it offers a fixed price of $99/year/website, with a 30-day money-back guarantee.
3. Brizy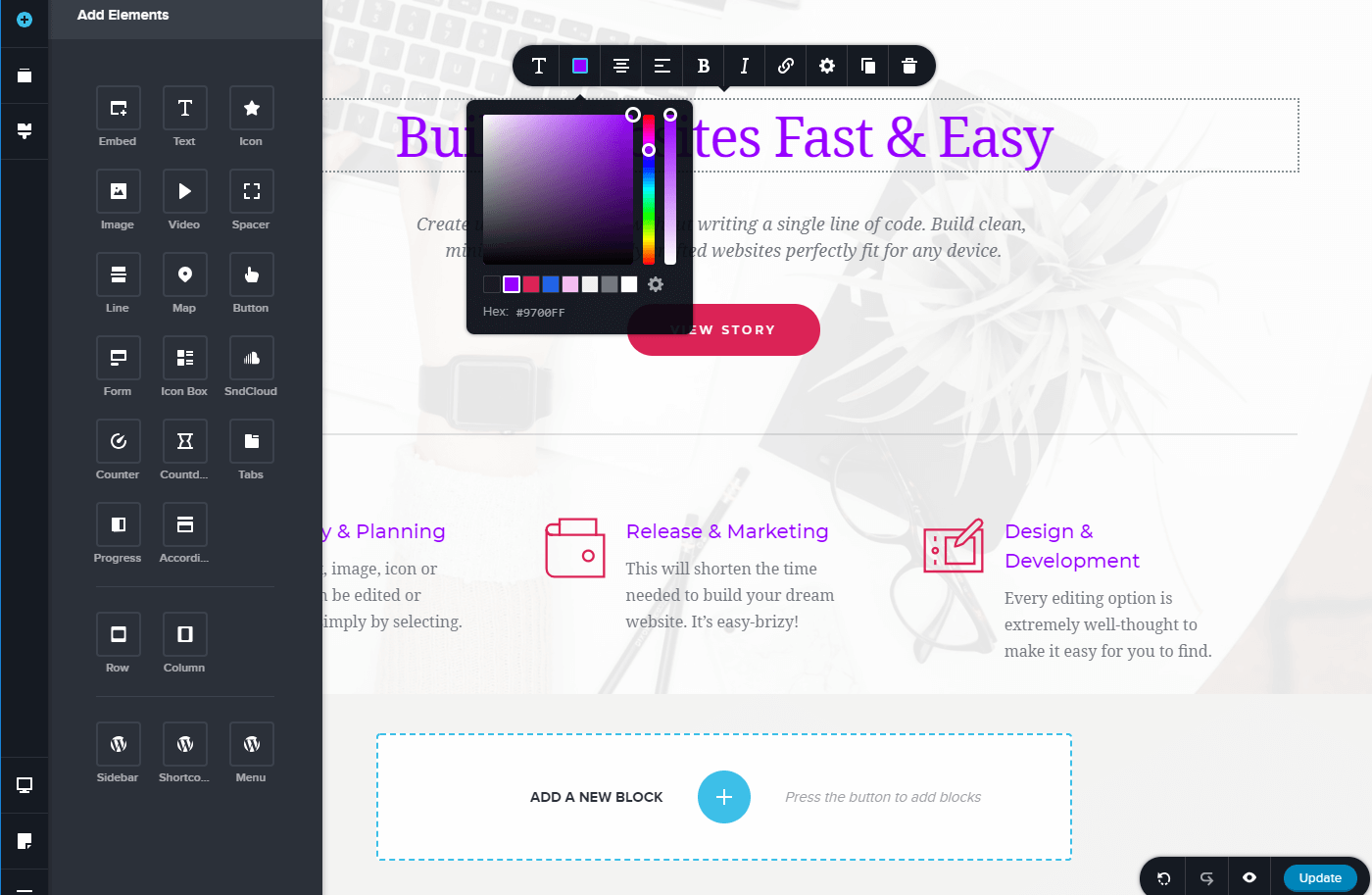 Brizy is a WordPress site builder that allows web creators to build no-code websites from scratch with its intuitive drag-and-drop editor.
User Rating
Brizy has a 4.5/5 rating on Capterra, based on four reviews.
What Makes This Website Builder Unique
Brizy allows you to include custom headers and footers on your clients' websites. Besides a theme builder, Brizy also has a WooCommerce builder, which is suitable for small businesses with eCommerce stores.
Integrations
Brizy integrates well with popular marketing and eCommerce tools like
WooCommerce
Yoast
Zapier
MailChimp
HubSpot
Customer Support
Brizy doesn't have a live chat feature, but it has a support forum where you can get solutions from other web developers and designers. It also has helpful articles and videos to guide you through potential issues you might encounter.
You can contact support via email for critical issues. Its limited customer support is one reason users seek other Brizy alternatives.
Pros
Cons
Few design elements compared to other website builders
Some WooCommerce plugins might not be compatible
Poor customer support
Loading large files sometimes crashes the application
Pricing
Brizy has a free version with about 24 elements and contact form builders for lead generation. The paid version has three pricing plans with lifetime and yearly payment options.
Yearly plan pricing
Personal — $49/year (one PRO website)
Freelancer — $99/year (100 PRO websites)
Agency — $199/year (500 PRO websites)
Lifetime plan pricing (one-time payment)
Personal — $149 (one PRO website)
Freelancer — $299 (100 PRO websites)
Agency — $399 (500 PRO websites)
4. Squarespace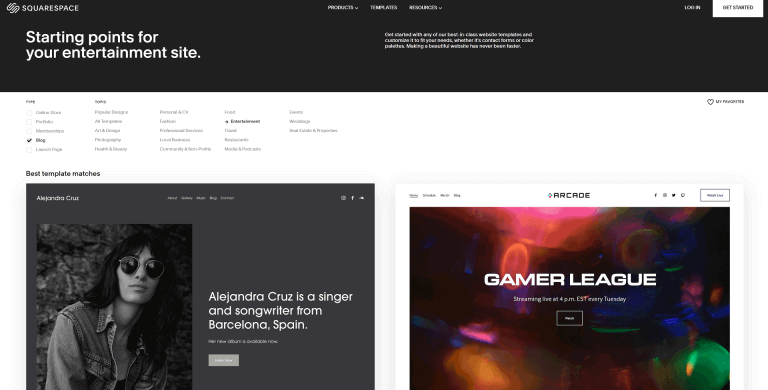 Like other Wix alternatives, Squarespace is a website builder that allows you to design and customize your clients' websites, online stores, or portfolios without a single line of code.
User Rating
Squarespace has a 4.6/5 rating on Capterra, based on 2517 reviews.
What Makes This Website Builder Unique
Unlike Wix, Squarespace has a structured editor with better features and design templates. Squarespace also has eCommerce features and SEO tools that make it easy for you to sell online and get found by potential customers.
This website builder is best suited for entrepreneurs and small businesses.
Integrations
Below are some noteworthy integrations that Squarespace offers:
Stripe
Zapier
Unsplash
MailChimp
Weglot
Customer Support
While Squarespace doesn't offer phone support to users, it has other customer support channels like live chat, email support, social media support, video tutorials, knowledge-based resources, and an active online community.
Pros
Robust customer support channels
Offers a 14-day free trial
Provides eCommerce and SEO tools
Cons
Limited features, plugins, and templates
Limited customization options
Pricing
While Squarespace doesn't have a free version, it offers a free trial on its paid plans. It has four pricing plans:
Personal — $23/month ($16/month billed annually)
Business — $33/month ($23/month billed annually)
Basic Commerce — $36/month ($27/month billed annually)
Advanced Commerce — $65/month ($49/month billed annually)
Each plan comes with a free domain name for the first year (for the annual plan).
5. Webflow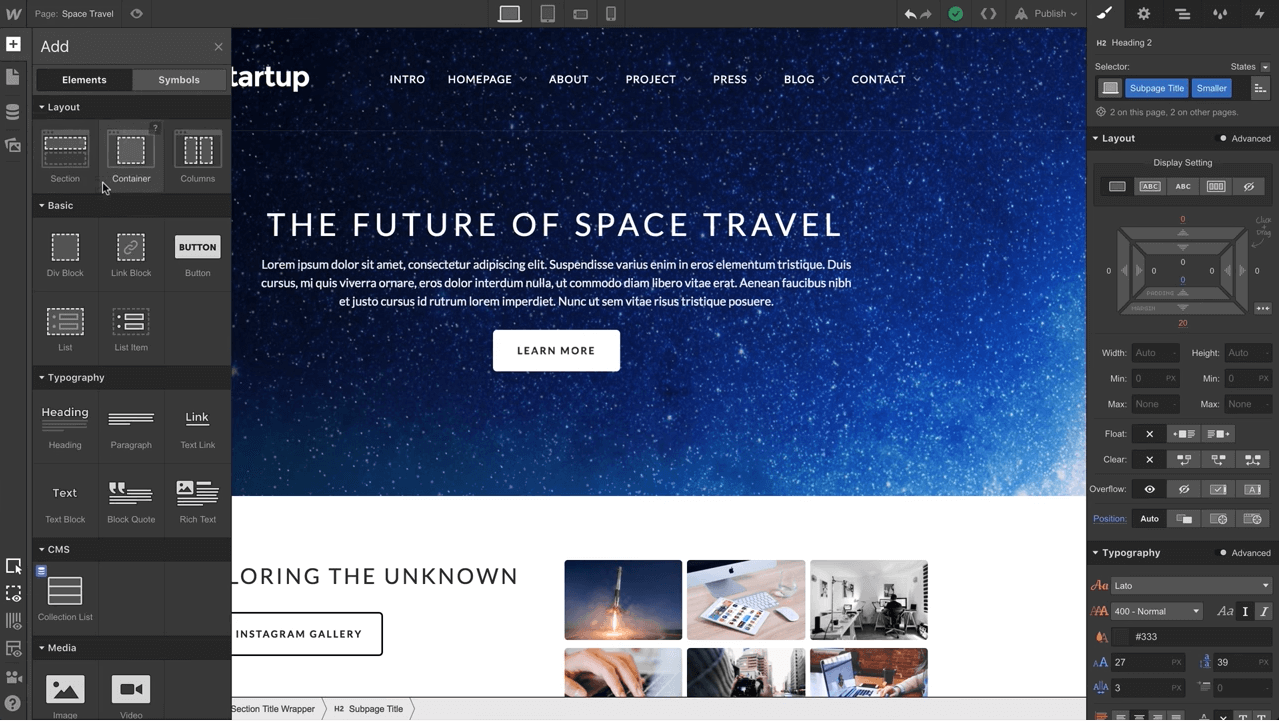 Webflow is a website builder that allows you to design and launch your website without coding. It offers a CMS and advanced eCommerce features.
Unlike other Wix alternatives, suitable for non-techies, Webflow was made for advanced designers, developers, and marketers with developing skills.
User Rating
Webflow has a 4.6/5 stars rating on Capterra, based on 174 reviews.
What Makes This Website Builder Unique
Webflow offers drag-and-drop features and CMS, SEO, and eCommerce tools to help you promote your website and boost sales.
Integrations
Webflow integrates with
Zapier
Pixie
Weglot
MailChimp
Customer Support
Asides from a community of web creators, FAQs, and tons of tutorials, Webflow only offers email support to users.
Pros
Easily customizable
Simple pricing plans
Helpful tutorials
Cons
Created for advanced users
Limited customer support channels
High cost of maintenance
The UI could be better
Pricing
Webflow doesn't offer a free trial, but it allows you to build your site for free until you need to add more web pages and a custom domain.
Webflow has four paid plans:
Basic — $15/month ( $12/month billed annually)
CMS — $20/month ( $16/month billed annually)
Business — $45/month ( $36/month billed annually)
Enterprise — Contact support
Wix Alternatives: Features Comparison
The table below shows a brief comparison of the five best Wix alternatives.
| Features | Visual Composer | Elementor | Brizy | Squarespace | Webflow |
| --- | --- | --- | --- | --- | --- |
| Drag-and-drop editor | Yes | Yes | Yes | Yes | Yes |
| Fully responsive | Yes | Yes | Yes | Yes | Yes |
| Works with any WordPress theme | Yes | Yes | Yes | Yes | Yes |
| SEO-friendly | Yes | Yes | No | Yes | Yes |
| Cloud marketplace | Yes | Yes | Yes | Yes | No |
| Theme builder | Yes | Yes | Yes | No | No |
| Popup builder | Yes | Yes | Yes | Yes | Yes |
| Custom widgets | Yes | Yes | No | No | Yes |
| Premade templates | Yes | Yes | Yes | Yes | Yes |
| Free templates | Yes | Yes | Yes | No | Yes |
| Premium templates | Yes | Yes | Yes | Yes | Yes |
| Free stock images | Yes | Yes | No | Yes | Yes |
| Advanced design customization | Yes | Yes | No | No | Yes |
| Mobile editing | Yes | Yes | Yes | Yes | Yes |
| Integrations | Yes | Yes | Yes | Yes | Yes |
| Translation-ready | Yes | No | Yes | Yes | Yes |
WordPress CMS-Based Website Builders vs. Stand-Alone Website Builders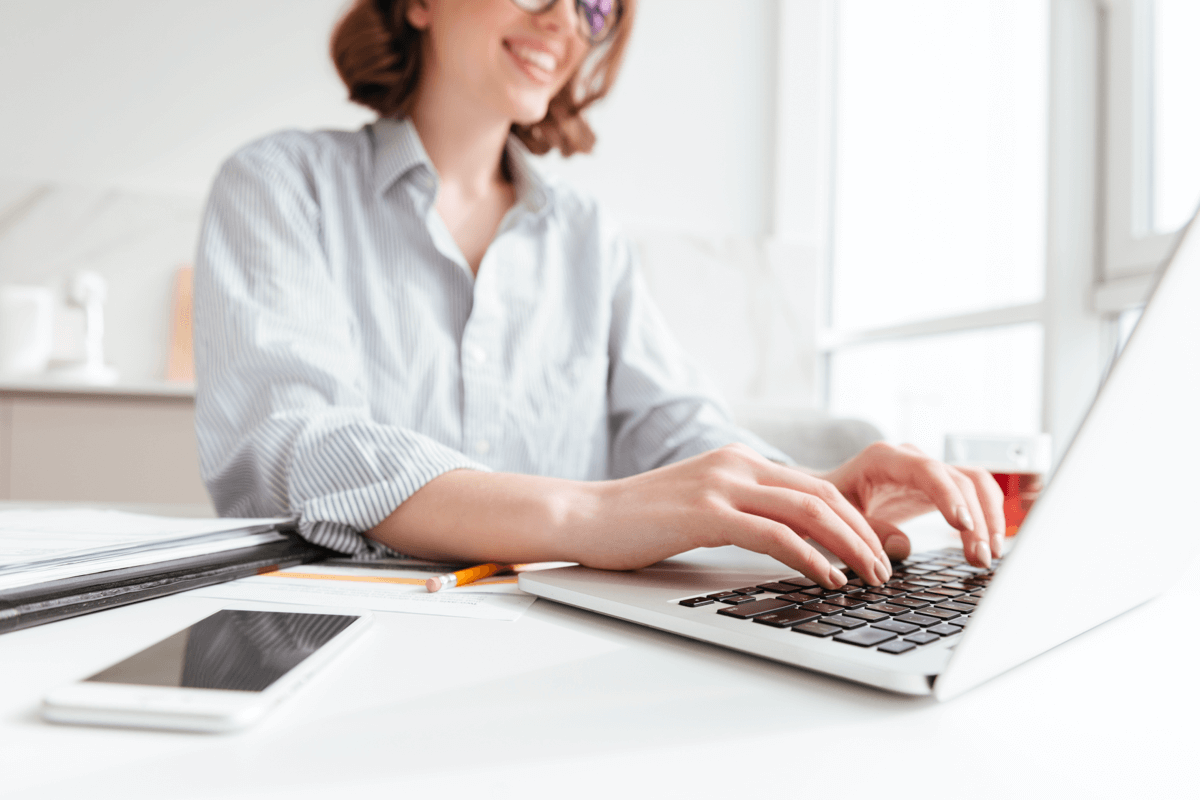 WordPress CMS-based Website Builders
Website builders that are WordPress CMS-based, allow you to create, store and manage your website and its content. They streamline your website creation process and give you complete control while offering various elements, templates, themes, plugins, and add-ons.
Popular examples of WordPress website builders are Visual Composer, Brizy, and Elementor. These website builders do not require you to code. They do not host your websites but give you access to various hosting platforms. They are more suited for large-scale websites.
WordPress is the most popular CMS platform, and it currently powers about 29.13% (291,329) of the top 1,000,000 websites, according to trends by Built With. Because building websites on the WordPress CMS requires more technical knowledge, no-code/low-code solutions like Visual Composer make it easier for non-techies and advanced users to build their websites with great customization options than stand-alone builders.
Pros
Suitable for building any website
Offer many themes, plugins, add-ons, and third-party integrations
Allow you to either create your layouts with a builder or use pre-made themes
Allow you to move your site to your hosting
Give you more creative control and flexibility
Faster and cheaper than stand-alone builders
Cons
You carry out website maintenance, backups, and updates on your own
Some CMS-based website builders have a high learning curve
Need to pay subscription fees for paid add-ons or plugins
Stand-Alone Website Builders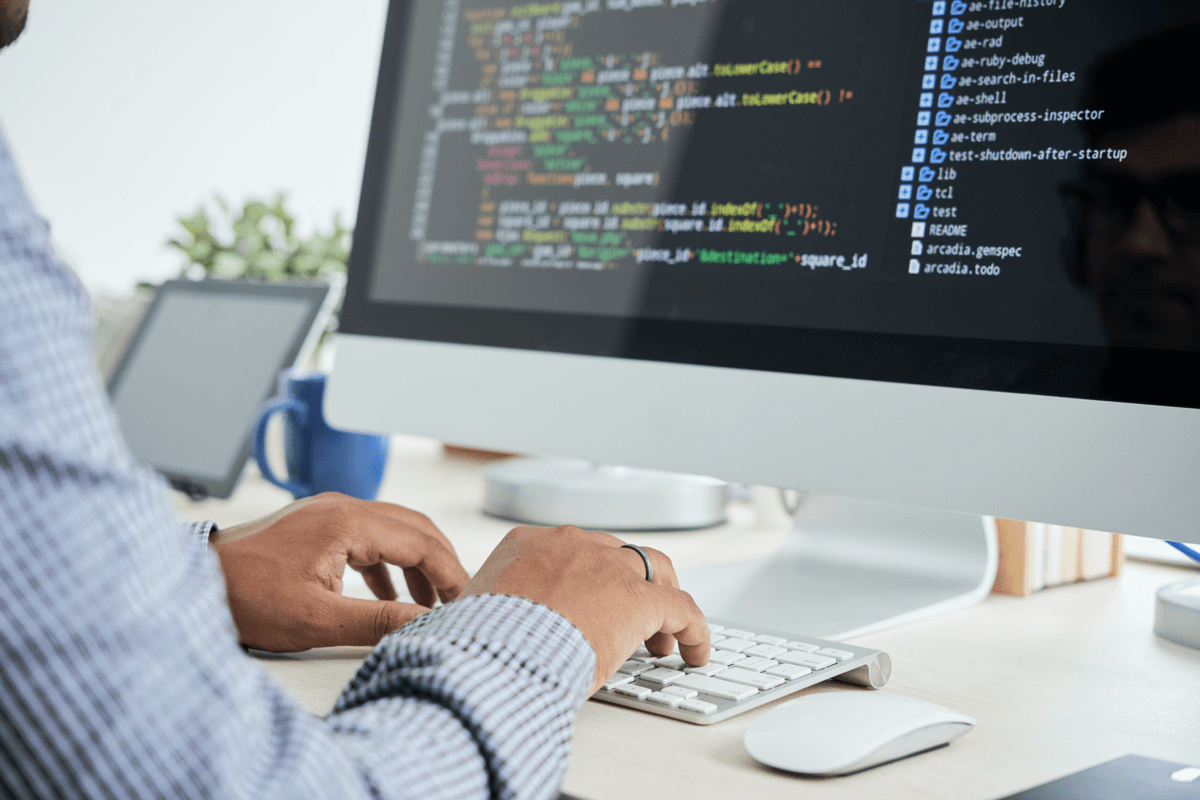 Stand-alone website builders like Wix, Webflow, and Squarespace allow you to use their proprietary tools to create your website on their hosting platform. These websites do not help you store or manage your content like the WordPress CMS-based ones.
Some require basic coding knowledge, while many provide drag and drop editors to let you create layouts and content. Stand-alone website builders are suitable for simple websites without a lot of content.
Pros
Easy to use
Set up is easier
No need to bother about maintenance and updates
Offer web hosting services
Cons
Limited customization options
Not suited for all website needs
You can't move your site to a new host
You don't get complete control over your website
Only provides access to a predefined list of features
Some do not offer SEO features
In summary, CMS website builders offer more benefits and functionality than stand-alone builders. They give you complete creative control to edit your websites as you like and are also suitable for creating just about any website like online marketplaces, eCommerce stores, business websites, personal blogs, and more.
Wix Alternatives: The Final Verdict
Visual Composer tops our list as the best Wix alternative. Visual Composer is an all-in-solution that can help you create responsive, professional websites, manage content, sell online and increase your website performance.
Our tool has 500+ content elements and pre-designed templates to help you design your website without coding. Our drag-and-drop interface simplifies the website creation process, and our built-in SEO tools help your websites to rank well on top search engines.
We also have affordable pricing plans that suit your business demands so you can better control your budget. You can start using Visual Composer now to create websites that will distinguish your brand from competitors.
Discover the Powerful Drag & Drop Website Builder for Web Creators