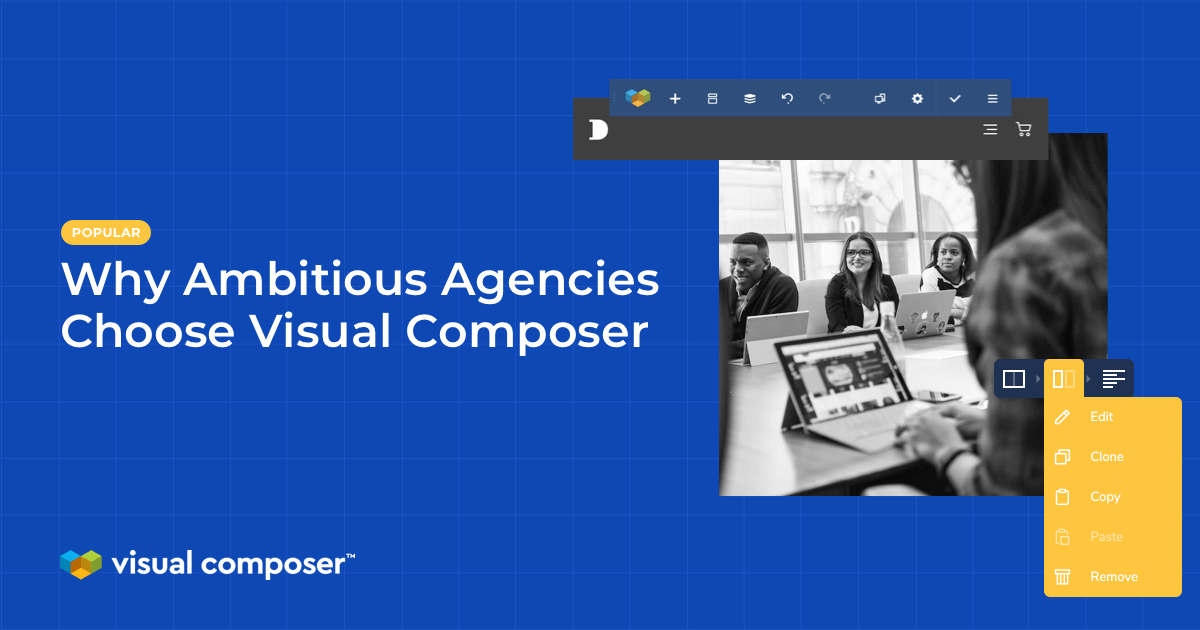 Web agencies share a common goal of wanting to accelerate their growth in revenue, client acquisition, and speed of delivery. Most agency owners struggle with higher-scale problems such as optimizing their workflow and processes in a way that works for them. And lower-scale problems such as — making sure clients don't break the website.
Visual Composer can help with both.
Visual Composer for WordPress allows you to build high-quality websites quickly and easily, with substantially less coding. In this article, we will discuss why Visual Composer is the perfect choice for busy agencies who want to focus on their business goals by reducing the time spent on website development.
How Visual Composer Helps Improve Processes to Speed Up Growth
As a web agency, you are always looking for ways to optimize your workflow in order to get more done in less time.
Part of that is making sure that you have the right tools for the job.
Visual Composer is a powerful website builder that comes with everything you need to create beautiful and responsive websites without touching a single line of code.
Optimizing Processes and Workflows
With Visual Composer for WordPress, you can create websites faster and more efficiently than ever before.
This means your existing workflows and processes for website production also get more efficient: reusing templates, blocks and layouts lets your developers avoid starting from scratch when they don't need to, which in turn allows them to complete projects faster.
Additionally, as they progress more efficiently through less demanding projects that can be handled with pre saved elements, they are able to take on more work. As a result, your agency profitability improves as well - you can say yes to smaller projects, and complement your A-level client work with smaller jobs.
And because Visual Composer is built to produce websites that look good, work fast and have hundreds of elements that help your clients achieve their business goals, you will have a greater chance of having happier, more satisfied clients. And we don't have to spell out what this means for your customer retention and word of mouth.
Building Working Prototypes Faster
Some of the most common problems with prototype development are clients' constant requests for changes outside the project scope, resulting in delays in completion.
Building a prototype can also cost a lot of money depending on the additional software platforms you need to purchase.
For agencies, such as ​​Alotropy, Visual Composer has allowed them to practically skip the prototyping phase and go straight into production. Because web developers use Visual Composer as a prototyping tool itself, which speeds up the process of launching a website.
The biggest benefit to using Visual Composer is that it can help create a mockup for a website together with the client.
The drag-and-drop interface combined with a large variety of customizable website elements, templates, and design options makes it easy to create a page layout in half the time. Plus, all of the elements in the editor look and work the same as the final version on the screen.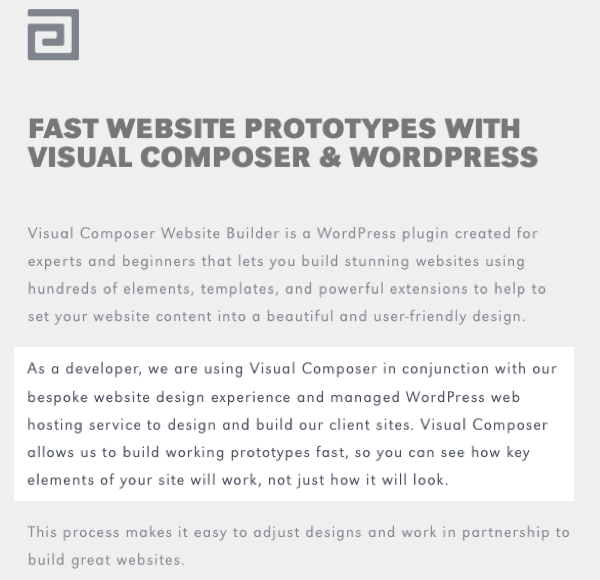 Increasing Website Performance Easily
With first impressions being 94% design-related, visual design is essential in web design. But if the website performance suffers, you won't be able to fulfill clients' goals of gaining more traffic and boosting sales from website visitors.
Another common mistake web developers make is not implementing responsive design from the beginning. And, since more than half of website traffic is generated by mobile devices, every website should be built mobile-first.
Implementing web standards for accessibility is becoming increasingly more important, and even a legal requirement in some US states.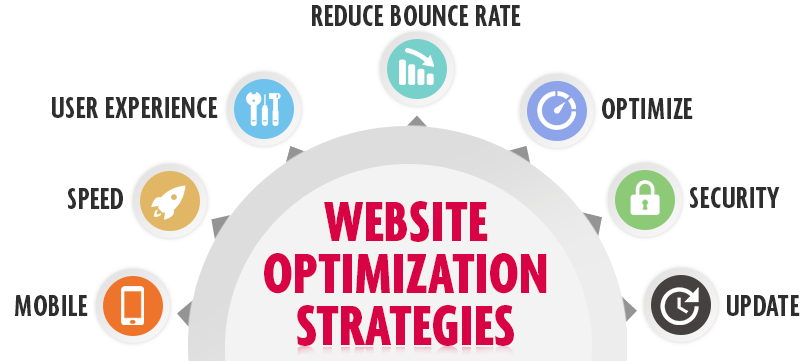 Website speed is important for both users and search engines. Visual Composer's built-in performance optimization tools are popular with web agencies because they help make websites load faster.
Visual Composer offers features for building fully responsive and SEO-optimized websites. Plus, you can integrate third-party plugins for clients to achieve more specific functionalities.
In fact, according to a recent study, 73.1% of web designers believe that the top reason why visitors leave a website is the lack of responsiveness for multiple devices.
Another tool, that just makes sense, is the WordPress content analysis tool - Insights. The tool analyses and reports any issues related to technical SEO, accessibility, and user experience. With it, there's no more forgetting about even the simplest tasks such as image optimization.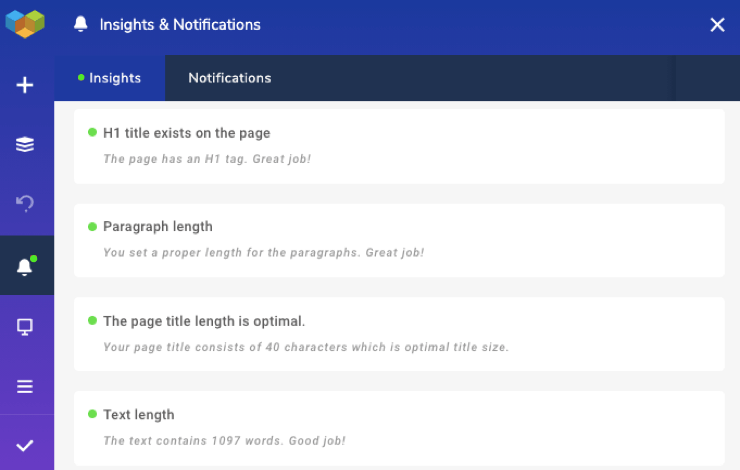 Reducing the Impact of Scope Creep
One of the main reasons web agencies are choosing to use a no-code solution is because it helps decrease the impact of last-minute changes.
The extra requirements imposed on a project by clients can have a big impact on its budget. After all, usually, these tasks take up time that is scheduled on other projects.
Clients' demands for sudden changes are inevitable, but with Visual Composer, they can be done quickly and usually without writing any code.
Although Visual Composer is used by professionals, users without any experience can easily adapt to using the tool. Like most web agencies, Migman Media finds it easy to train clients to use the editor to do their own maintenance work.
Discover the Website Builder for Agencies and Scale Your Business to Success
Web agencies that use Visual Composer agree that it helps them with client retention. By allowing clients to make changes on their own, they are more likely to stay with the agency in the long term.
It saves you time when clients demand website changes out of the blue, because any tweaks, no matter how major can be made site-wide. This includes styling texts, changing the design and layout of pages and posts, and making changes in global elements.
Visual Composer saves me tons of time in development! My sites are also looking more professional and robust thanks to the custom layouts I can make with ease.
Employee Engagement
Web design companies tend to range from 1 to 10 people, with only a couple of agencies exceeding 100 or more. Most focus their work on a specific geographic area or industry. So inevitably agencies are limited by size and location, which technically isn't a bad thing.
In order to grow and see results, you need to have a team of like-minded individuals. But sometimes, you also just need to get the job done. That's why many agencies hire freelancers on retainers for extra helping hands. Although it is a smart move to outsource tasks to people who can do it for less cost, with it comes risk.
That is why agencies prefer using intuitive and user-friendly tools like Visual Composer. They are able to pass on simpler tasks to anyone in the team, including less-experienced colleagues. This builds transparency in the work culture, making sure everyone is on the same page.
Avoiding potentially serious consequences of putting the website development in hands of new, inexperienced, or outsourced people, should be a worry of the past. As long as you do semi-regular backups, and use role manager to set appropriate capabilities for each person's role in the website development process, all your hard work will be safe.
As a result, engaging employees and making them feel involved, also increases their job satisfaction and builds a strong team in the long run.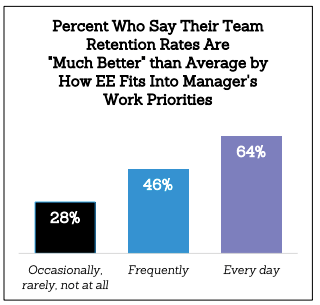 Co-creation of Visual Composer Based on Long-Term Customer Feedback
Some website builders in the WordPress market stop their development after a certain point, leaving the users stuck with an outdated version.
The Visual Composer team recognizes that clients' needs come first.
That's why anyone can access our public roadmap, and see upcoming features you can expect in the near future.
We want to make sure that Visual Composer is the best website builder for web agencies, so we created a feedback loop where you can request features. Then, our team prioritizes the most frequently requested features and builds them into the product.
This way, you can be sure that the product is always up-to-date with the latest trends and also constantly improving based on customer feedback.
Finally, providing an exceptional customer experience is our top priority. With a customer satisfaction rate of 94%, Visual Composers' support is way above the industry average. Plus, 80% of users highlighted support being the best feature in Visual Composer Premium.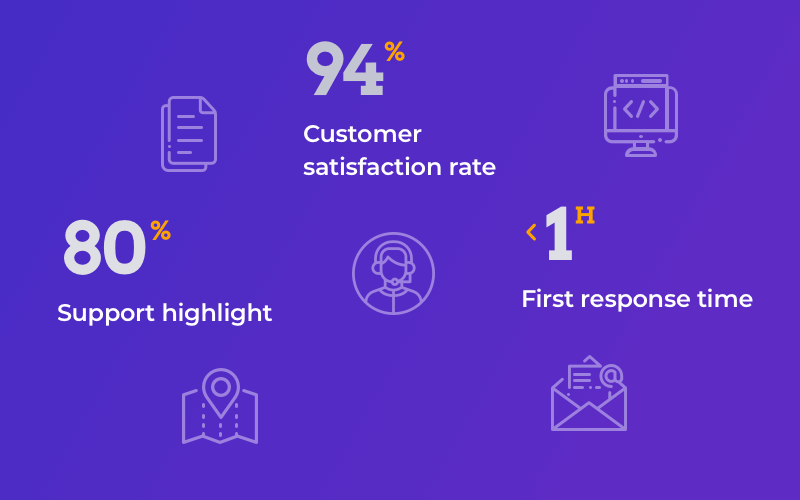 Visual Composer clients also appreciate being able to beta-test upcoming release features and shape the product in a way that is accessible and easy to use for them. If you wish to be the first to test the latest Visual Composer features before the official releases, you can download the beta versions here.
How Visual Composer Helps Web Developers With Their Day-to-Day
Using a website builder also comes with other benefits that help on a smaller scale when it comes to more menial tasks and small time stealing tasks that can quickly add up.
Continuity
Let's say one of your team members is on vacation or is taking a sick day. With Visual Composer, other team members can easily pick up where they left off without any issue. This helps to keep the project moving forward, and prevents any delays.
User Management
As a web agency, your ultimate goal is to make your clients happy with the end result. You want to give them a website that is not only beautiful but also easy to use and navigate. And most importantly, you want to be able to do it in a way that is time-efficient and cost-effective.
The last thing you want is for them to come back to you and say that their website is broken because they tried to add something new themselves.
Visual Composer takes care of that by giving you full control over what your clients can and cannot access.
Learn how to secure your clients' sites from unwanted changes with Visual Composer.
Intuitive Yet Powerful Interface
Some of the problems agencies face include wasting resources on training employees to use complex and expensive tools.
This can get costly pretty quickly and may end up not fulfilling your needs in the long run.
The intuitive interface offered by Visual Composer is another big benefit for agencies. An intuitive design simply means the tool is easy to understand and to work with, with minimal instructions.
With Visual Composers' user-friendly interface and simple navigation, the users can reduce the learning curve of getting started with a new tool and meet their needs in a fast and efficient way.
Visual Composer is a tool that offers everything agencies need for faster web development, plus it can reduce their costs, paying for as little as $1 for a single website a year.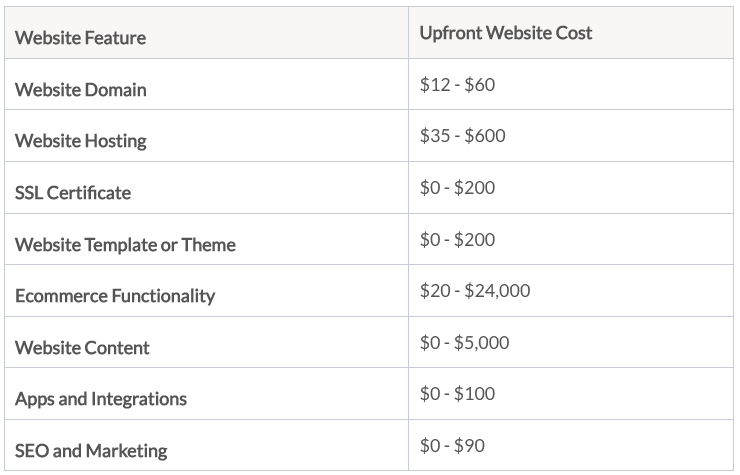 Thanks to our partnership, you can launch a Visual Composer website on Cloudways hosting in just 1-click. The bundle includes a free SSL certificate, and is optimized for performance.
Visual Composer is also compatible with all WordPress plugins and themes, that comply with the coding standards of WordPress set by its Codex.
And lastly, Visual Composer is fully compatible with WooCommerce, the top e-commerce plugin for WordPress. Making it easy to integrate e-commerce elements into your clients' sites and help them start selling their products and services.
Drag-and-Drop & Code — A Powerful Couple
Web agencies know better than anyone, that clients' demands can get complex fast. This can highly impact the web development time and take away from time planned on other projects.
That is why Visual Composer is the perfect balance between no-code and low-code. This means you're able to drag and drop pre-made elements to the layouts instantly, while still being able to do custom coding, if necessary.
Learn how to create custom elements with the Visual Composer API.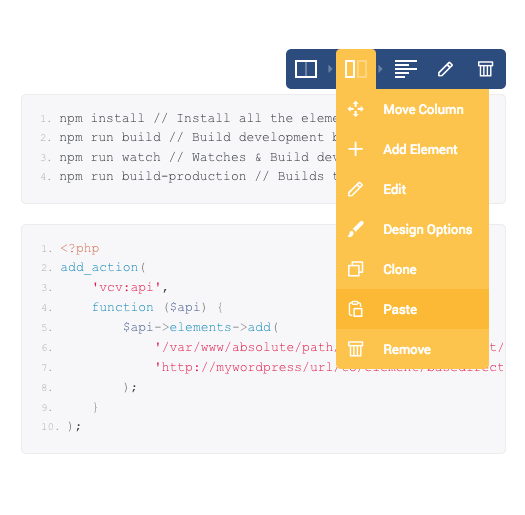 The ability to develop your own custom elements is one of the biggest advantages of Visual Composer for professional developers. Plus you can add custom CSS and JavaScript in the same place where you create a page, all without exiting the editor.
The intuitive interface makes it easy for agencies to drag-and-drop elements, and the code editor ensures that they can customize everything to their clients' needs. Those are the top website builder features every web creator needs.
Ready-Made, Customizable & Reusable Elements
One of the most common website design problems is outdated designs and broken layouts.
The Visual Composer Hub offers a library of ready-made elements and templates, which means that agencies can get websites up and running quickly.
Content elements, templates and new features in Visual Composer are constantly being added to the editor by our team. So you can be confident that your websites will always look modern. And, if you ever need to change anything, you can simply update the elements.
With Visual Composers layout builder, you can create custom layouts that include headers, footers, and sidebars, which can be assigned globally or individually for pages, posts, custom post types, and archives. With it, developers don't have to rely on theme-defined layouts or designs and can manage it all from one place.
While most website builders limit you to their own features and options, Visual Composer provides full access to the code. This means that you can extend the functionality of your website with custom code or third-party plugins. And, if you ever need to switch themes or website builders, you can do so without losing any of your content.
Lastly, the ability to reuse your previously created designs, elements, and sections is one the biggest time-savers for busy agencies, that don't have to start from scratch with each new website.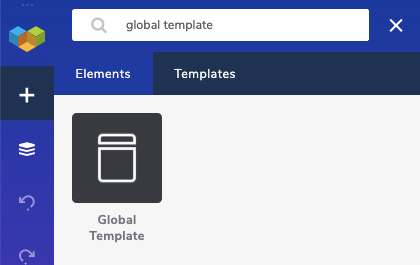 Takeaways
Taking advantage of a website builder also has an effect on how much time is spent on a project, and consequently — the profitability of the project for the agency.
Website builders like Visual Composer speed up your web development process.
While some website builders can be a bit clunky, and difficult to use — Visual Composer is different. It is built with the latest technologies and agencies in mind, and it shows in its features and design.
From an agency perspective, what really sets Visual Composer apart from other builders, is that it's the best of both worlds — allowing them to build web pages completely without code and have the option to add code if needed.
Overall, using Visual Composer can help your agency in a number of ways:
Save time on projects
Reduce the risk of client damage
Improve employee engagement
Increase customer satisfaction
​​If you recognize how valuable your time is and want to spend more time focusing on your agencies growth, take advantage of our Premium website builder today!